Sports News
NASCAR & Wynn Resorts Reach Lucrative Sports Betting Deal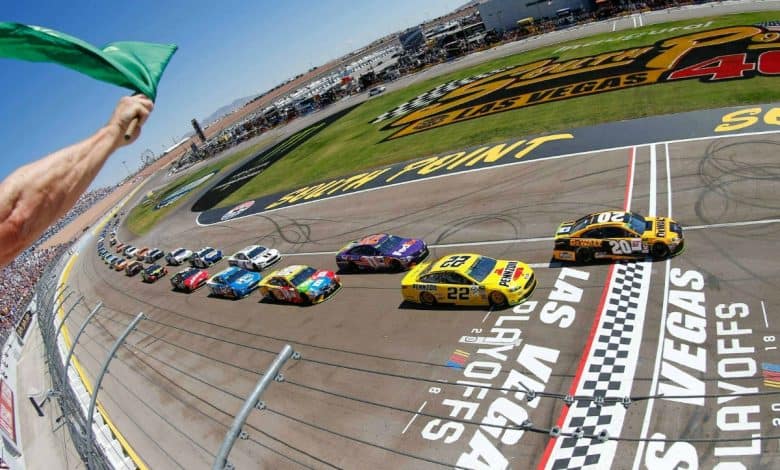 A very lucrative sports betting deal that is for at least 8 years has been signed between NASCAR and Wynn Resorts. The sportsbook WynnBet is the digital gaming arm of Wynn Resorts Inc., which is a publicly traded company.
The new alliance allows NASCAR fans to have state-of-the-art sports betting opportunities. The senior vice president of NASCAR, Tim Clark weighed in on the new partnership.
Clark said, "We're excited to partner with such a deeply experienced and innovative team to drive engagement and expand our sports betting offerings. Wynn is a trusted And iconic brand, and our new relationship advances NASCAR's position in the rapidly evolving gaming space, while delivering fans with yet another live in-race engagement tool."
A source with the WynnBet team told NASCAR.com that they have modeled the WynnBet app after the in-person sports betting experience at Wynn Resorts properties.'
Wynn Resorts Plans Other Partnerships
The agreement with NASCAR doesn't look to be the end of the Wynn Resorts' partnerships. A member of the marketing team at Wynn Resorts said that other such partnerships are in the works, and when deals are finalized they will be announced.
One such deal currently in process according to sources at Wynn Resorts is an
application for a sports betting license in Virginia. This application would bring more exposure and betting options for the NASCAR events that are held multiple times a year at the Martinsville Speedway.
Races have been held at Martinsville since 2003 to mark the beginning of the fall racing season. This race takes place on Saturday October 31st in 2020 due to COVID-19, and there will be limited fans in the stands. The fact that the race is being held at all is a minor victory.
The president of Wynn Resorts, Craig Billings, said, "Like Wynn, NASCAR is a historic brand. Together Wynn interactive and NASCAR will provide sports bettors in Virginia with one of a kind experiences, both digitally, and at NASCAR facilities in the Commonwealth."
NASCAR has a long history in Virginia, with several of their most iconic races taking place in 'The Dominion State.' Besides the Martinsville Speedway, the Richmond Raceway in Richmond, Virginia is one of the more recognized tracks on the stock car circuit.
Fairfax, Virginia based sports betting analyst Brody Taylor said, "It was just a matter of time before a sportsbook partnered up with NASCAR and made their presence known here."
WynnBett Is Official Partner Of Martinsville Raceway
WynnBett sportsbook is now the official sportsbook of both Martinsville and Richmond. The team at Wynn Resorts was courting NASCAR for the last year trying to cement a sports betting deal.
Taylor says this partnership can end up being a multi-billion dollar revenue producer, and will also be the centerpiece around future NASCAR sports betting partnerships.
According to a joint statement by Wynn Resorts and NASCAR, there are two state of the art WynnBett sports lounges being built at both Martinsville and Richmond. Officials were holding out hope the facilities could be up and running before the end of the year.