Sports Betting Industry News
Nevada Sees Sports Betting Handle Rise in May 2021
The sports betting numbers for the month of May in Nevada are in, and there was some growth from April.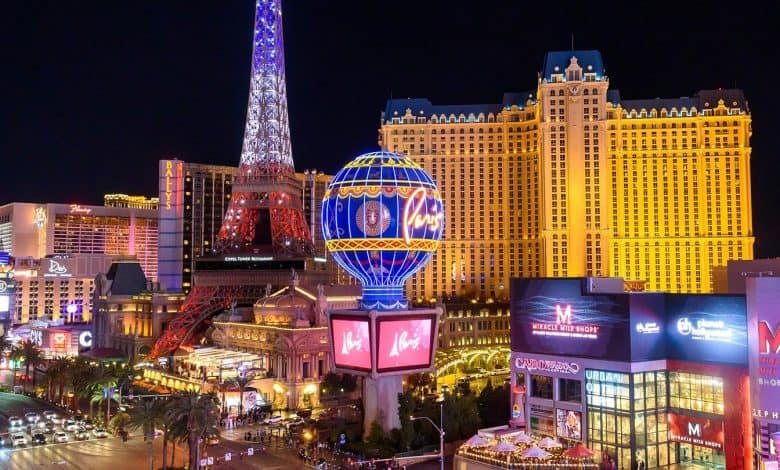 The sports betting numbers for the month of May in Nevada are in, and there was some growth from April. The total sports betting handle rose by 4.1% month over month, and it helped the entire Nevada gaming industry post some strong totals.
In May, Nevada sportsbooks saw a total handle of $477.2 million after that total was just $458.2 million in April. The mobile handle rose by just 0.4% for the month, but those numbers are still trending in the right direction.
Despite the growth in total sports betting handle, the revenue actually dipped for the month of May. Nevada sportsbooks posted a total revenue of $27.079 million, and that was down from $27.240 million in April.
The total gaming win for the state of Nevada in May was $1.23 billion, and that was a jump of more than 18 percent from April. Nevada is still trying to recover from the effects felt during the COVID-19 pandemic.
Even though Nevada saw some sports betting growth in the month of May, the state continues to fall even farther behind the state of New Jersey. New Jersey posted a total sports betting handle of $814.2 million in May, beating Nevada by over $337 million.
New Jersey has now posted a higher sports betting handle than Nevada for 12 straight months, something that was never deemed possible just a few years ago. Illinois and Pennsylvania also passed up Nevada in April, but not all of the May numbers have been reported.
Mobile Betting Still Falling Short
Nevada continues to see limited growth in the online sports betting portion of the industry, and that is hurting the overall results. The state requires in-person registration, and that has clearly played a role in the lack of new customers.
This is also a state that gets most of its handle and revenue from customers that are just visiting the state, and bettors are fine heading into a retail casino. Nevada also does not have sites such as DraftKings and FanDuel available as they don't have market access.
In May, the online betting handle made up just 62% of the total handle. In comparison, New Jersey routinely sees more than 90% of the total handle come from online wagers each month.
Basketball and baseball were the two biggest sports to bet on in Nevada in May, which isn't a surprise for this time of year. Basketball brought in $181.45 million in wagers for the month, and baseball was right behind at $176.8 million.
This is usually a slow time for the sports betting industry throughout the United States, but especially in the state of Nevada. Things won't start to pick back up until this Fall when the NFL season returns.
Hockey was third on the list in May, bringing in $52.3 million. The Vegas Golden Knights are a popular team throughout the state of Nevada, and that team just went on a deep NHL playoff run to improve those numbers.