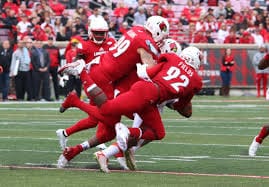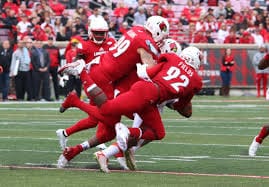 College football picks can be tricky business. Three games that were played over the past five days serve as good examples of this. Looking at these three games, all of which are newsworthy, offers us some insights into the 2016 NCAA football season and the betting market.
The Games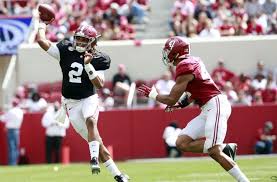 Last Monday, the #1 Alabama Crimson Tide played the Western Kentucky Hilltoppers. If you played the spread and picked the Crimson Tide, you won. The Spread was 27.5 with Alabama favored. The Tide won by 28 points.
On Friday, the #21 Baylor Bears took on the unranked Rice Owls. The Bears won 38-10, but they did not quite cover. The spread was 31.5. They missed it by 3.5 points.
Then on Saturday, which was a day of upsets, the #10 Louisville Cardinals completely upset the #2 Florida State Seminoles. The final score was 63-20. FSU was favored by one point.
In all of these examples, the Crimson Tide, Bears, and Seminoles were all solid picks. But only one was a winning pick. How can this be? Here's some food for thought as we transition from week two to week three of the 2016 college football season. Week three looks to be one filled with surprises, and one that will see the rankings of certain teams change.
What's Going On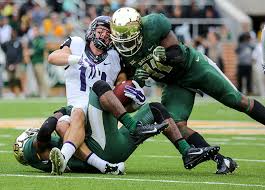 What is happening with college football picks? That is the question. There are a few things that sports bettors need to keep in mind when it comes to College football picks. Here's a quick list of things that you need to consider when making picks.
The further you get into the season the less dependable and important previews become.
Conference games can be especially tricky.
Teams that have not had a loss are vulnerable due to possible complacency and/or the fact that perfection eludes all of us.
Even the best research, number crunching, and analysis can be wrong. In other words, a well reasoned sports pick could, in the end, defy reasoning.
Unforeseen game injuries can change outcomes drastically.
Talented and skilled individual players can have bad days and those bad days can change outcomes.

The Seminoles underperformed.

An odd occurrence, something totally strange like a bad bounce, misplayed kick, or poor hike from center, can result in a loss.
Spreads are predicated on stats and are an indication of who seems to have an advantage but not a final pronouncement regarding the completion of a game.
All sports bettors have bad days, endure losing streaks, and enjoy winning streaks.
Patience is important. Knowing how to use your bankroll and utilize unit betting is essential to success. When you lose review your analysis, consider if you could have done anything different or if you missed something, make corrections or refinements if needed, and continue betting.
Good Luck with Your College Football Picks
As of this writing, unranked North Dakota State beat #13 Iowa, #15 Tennessee beat unranked Ohio 28-19 (The Vols were -27.5), and #9 Wisconsin won against Georgia State 23-17 (The Badgers were favored by -30). Other favored teams in trouble this week include Alabama, Oregon, and Michigan. What can we say but good luck with your college football picks.