MLB
Sports News
MLB Regular Season Takes Center Stage on Thursday Night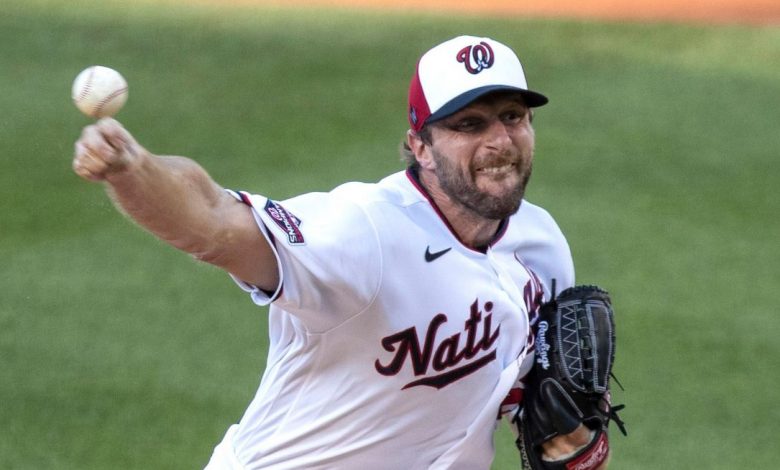 The Major League Baseball regular season is scheduled to begin on Thursday night with two great matchups. This is the first meaningful action we will see in baseball since the coronavirus pandemic.
First, it will be the defending champion Washington Nationals hosting the New York Yankees in a clash of titans on the mound. The Nationals will throw Max Scherzer (11-7, 2.92 ERA, 1.03 WHIP last season) against the newly-acquired Gerrit Cole (20-5, 2.50 ERA, 0.89 WHIP last season) making his debut for the Yankees.
According to FanDuel Sportsbook, New York is a slight -130 favorite while the game total is set at 7.5 runs.
This will be an interesting set of circumstances, considering the league is adopting newer rule changes – particularly, adding a runner at second base to start each extra inning – which can have lasting results on the total. Not to mention, it will be quite an adjustment period to playing with no fans and piped-in crowd noise.
"You just have to accept it," Scherzer said earlier this week. "Seems like every day there's a challenge, and you just have to overcome it. If this is what it's going to be, this is what's going to be.
"This is 2020 baseball. So, you just have to keep a smile on your face, just embrace it and have fun with it."
While everyone is very excited to see these changes and new players in new uniforms, the expectations may want to be tempered a bit. Unfortunately, there is a very real possibility that the game gets rained out.
Forecasts in the nation's capital are calling for a 90 percent chance of rain prior to 6 p.m. EST, with a 50 percent chance throughout the night.
Out West
In the second matchup, we'll see the rebuilding San Francisco Giants against the World Series-hopeful Los Angeles Dodgers. The pitching matchup is Johnny Cueto (1-2, 5.06 ERA, 1.25 WHIP last season) going for the Giants while Clayton Kershaw (16-5, 3.03 ERA, 1.04 WHIP) toes the rubber for the Dodgers.
Kershaw has a 1.05 ERA in eight Opening Day starts lifetime, and the Dodgers are 4-2 in games where the dominating lefty starts against Cueto when these two teams meet.
According to FanDuel Sportsbook, Los Angeles is a -290 favorite on the moneyline, -150 on the run line, to defeat San Francisco with the game total set at 8. There is quite a bit of data pointing to another convincing Dodgers win, as numerous players in the lineup have hit Cueto well historically.
This will also be the first chance for us to see the newly-minted man, Mookie Betts, after signing his massive 12-year, $365 million contract to stay with the Dodgers through 2032. The team still has cornerstones like Cody Bellinger, Max Muncy and Corey Seager that can inflict some damage on the rest of the league.
Even though we might only get one of these games in, it's good to finally see the sports world get back on track.