Basketball
Sports News
Sunday, Feb. 18: Big Day for College Basketball Bettors
Few Weeks Left in NCAA Basketball Season- Sunday Offers Big Matchups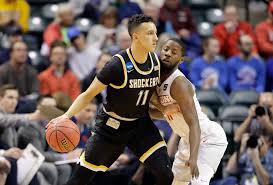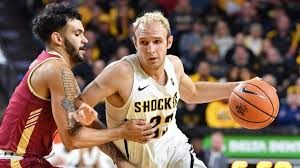 The NBA has its All-Star game today, Sunday, February 18 and the NCAA basketball season has just one to two weeks to go before the conference playoffs start. With no pro hoop but for the run-and-gun exhibition game (take the over), the college ranks have taken over today. There are some major contests to watch and bet on. We've offering picks on at least two of them. So be sure to check out our February 18, 2018 college basketball free picks today.
Top Games Featuring Ranked Teams at 1 p.m.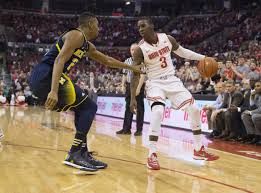 There are two major matchups tipping off at 1 p.m. In the Big Ten, #8 Ohio State Buckeyes (22-6 Overall, 13-2 Big Ten) take on the #22 Michigan Wolverines (21-7 Overall, 10-5 Big Ten). In that game, the Wolverines are favored at -3.5 and the over/under at 132.0. The Buckeyes are one-half game behind first-place Michigan State, while the Wolverines are 3.5 games behind the Spartans. This is a game well worth betting. Be sure to see our free pick for OSU and Michigan.
In the Atlantic Coast Conference, the #12 Duke Blue Devils (20-5 Overall, 9-4 ACC) meet the #11 Clemson Tigers (21-5 Overall, 9-4 ACC). Duke and Clemson are tied for second in the conference. They are 3.5 games behind the ACC's top team, the Virginia Cavaliers. In that game, the Blue Devils are favored by anywhere from 1.5 to 3.0 and the over/under is at either 145.0 or 146.
Later Games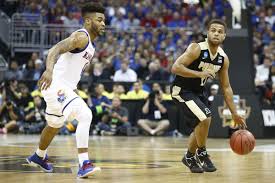 In later action, the #19 Wichita State Shockers play the #5 Cincinnati Bearcats. The first-place Bearcats lead the Shockers by two games in the American Athletic Conference. Wichita State has won three straight games, while Cincinnati is coming off a 67-62 Feb. 15 loss to Houston. The Bearcats are seven-point favorites and the over/under is 141.0. These two teams will meet again this season on Mar. 4.
In another Big Ten game, the unranked but often problematic Penn State Nittany Lions will play the #6 Purdue Boilermakers at 8:00 p.m. E.T. Purdue is at -9.0 and the over/under is at 142.0. The Lions have beaten top 10 Ohio State twice this season and have played other top 25 teams tough. Purdue will need to come to this contest ready to battle from start to finish.
February 18, 2018 College Basketball Free Picks- Final Word
We've got two free picks posted, and each one includes a point spread and over/under prediction. There are plenty of other free picks ready and waiting for you. Make sure you bookmark our free picks page and visit it every day. Make the most of this rare Sunday with so much top 25 action in play and use our February 18, 2018 college basketball free picks.