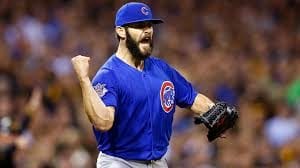 The latest 2017 baseball futures favor Chicago. Other teams that have promising odds include the Boston Red Sox, Cleveland Indians, and Los Angeles Dodgers. If Las Vegas odds makers are correct about the Chicago Cubs, it will be only the third time in close to 40 years that a MLB team repeated.
Here's a look at the latest sportsbook odds and the original odds.
Best MLB Futures Odds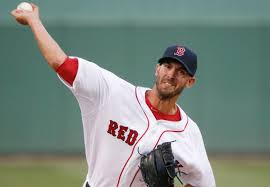 The latest MLB futures odds have tightened up. The Cubs are now at 7-2. They started at 3-1. Always the favorite for 2017, Chicago is a tad less favored than they were. There have been shifts from early odds to late odds for the Red Sox, Indians, and Dodgers.
Cleveland, which started at 12-1, are now at 5-1. Boston and Los Angeles, which were both originally at 12-1, are now 7-1 and 8-1 respectively. The Washington Nationals remain unchanged at 10-1, while the Houston Astros have gone from 12-1 to 10-1.
Other Majors MLB Futures Changes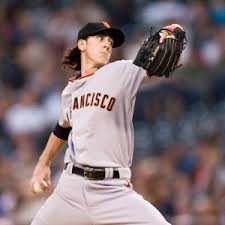 There were numerous other changes. Teams that have seen their odds improve include the San Francisco Giants who went from 16-1 to 12-1, Colorado Rockies who started at 60-1 and moved to 50-1, and the Los Angeles Angels who were first at 100-1 and are now listed at 60-1. The other team that showed movement towards better odds were the Atlanta Braves. The Braves opened at 100-1 and are now at 80-1.
Teams that saw their odds altered in the other direction include various teams that already had long odds. The biggest change saw the Chicago White Sox go from 60-1 to 500-1. The San Diego Padres, who were 100-1, are now 500-1. Also, the 100-1 Milwaukee Brewers and Cincinnati Reds both went from 100-1 to 300-1.
Other teams that saw their fortunes fall include the 14-1 Toronto Blue Jays who are now 25-1 and the 16-1 Texas Rangers who are listed at 30-1. Also, the St. Louis Cardinals and Detroit Tigers were 20-1 and are now 30-1, New York Yankees were 25-1 and have gone to 30-1, and Baltimore Orioles moved from 20-1 and are now at 40-1. Finally, we saw the Kansas City Royals and Pittsburgh Pirates start at 30-1 and move to 60-1 and the 40-1 Miami Marlins and 60-1 Tampa Bay Rays both end up at 80-1.
Final Word: Latest 2017 Baseball Futures Favor Chicago
Shifts in futures are based on trades made or not made, injuries, and spring training performances. Although the latest 2017 baseball futures favor Chicago, tomorrow the reality of the season comes into play as the MLB season opens with three Sunday games. The other 24 teams will have their opening day on Monday.