Football
Sports News
NFC Week 2: Four Teams Are Undefeated
Giants, Bears, Saints and 49ers Looking for First Win of Season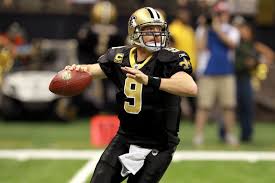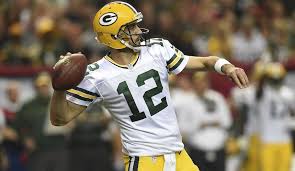 Here's our 2017 Week Two NFC Review. There are four teams that are winless with one coming from each division. In the East, it's the New York Giants, the North it's the Chicago Bears, the South it's the New Orleans Saints, and the West the San Francisco 49ers. There are just three 2-0 teams in the NFC with two, the Atlanta Falcons and Carolina Panthers, coming from the South. The other team is the North's Detroit Lions. One other team is undefeated. That's the Tampa Bay Buccaneers who have played just one game due to the hurricane. Here's a quick snippet on how each NFC team performed in week two.
NFC East
Philadelphia Eagles (1-1)- QB Carson Wentz tossed 2 TDs and 1 INTs in 27-20 loss to undefeated Chiefs.
Dallas Cowboys (1-1)-Wow, wake up call as the Boys from Dallas are hammered by Broncos 42-17.
Washington Redskins (1-1)- Skins pull one out of the fire with less than a minute to go and beat Rams 27-20.
New York Giants (0-2)- Giants behind all the way in 24-10 loss to Lions.
NFC North
Detroit Lions (2-0)- These guys are winning while posting second-best PF in NFC.
Minnesota Vikings (1-1)- QB issues plague low-scoring Vikings as they lose to Steelers 26-9.
Green Bay Packers (1-1)- Ryan and Falcons pick apart Pack 34-23.
Chicago Bears (0-2)- Bears lose to Bucs 29-7, while posting 24 PF and 52 PA.
NFC South
Atlanta Falcons (2-0)- The Falcons fly high over Green Bay to win second game.
Carolina Panthers (2-0)- Carolina D has allowed six points total this season as Panthers beat Bills 9-3.
Tampa Bay Buccaneers (1-0)- First game of 2017 season for Bucs results in a great performance by QB Winston and a win over Bear.
New Orleans Saints (0-2)- Pats dominate Saints in 36-20 win.
NFC West
Seattle Seahawks (1-1)- Hawks get one more field goal than 49ers to win 12-9 in fourth quarter.
Arizona Cardinals (1-1)- A come from behind 16-13 OT against the Colts for the Cards.
Los Angeles Rams (1-1)- Rams host Skins and fail to win two straight.
San Francisco Giants (0-2)- SF has scored 12 points thus far and don't have a TD.
Last Word: 2017 Week Two NFC Review
Our 2017 Week Two AFC Review ends with the observation that 50 percent of the teams in the NFC have posted record of 1-1. That should make for a very interesting week three. Which winless team has the best chance of finally getting a "W?" It looks like the Giants do, as they play the Eagles. Undefeated team that's most likely to suffer a loss would be the Lions, as they host the Falcons.