Football
Sports News
Week 3 College Football Games to Watch
Teams that Have A Lot on the Line this Week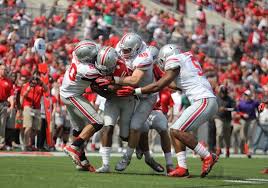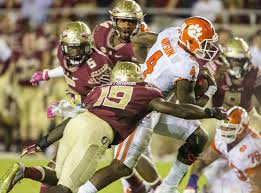 The third week of college football games will kickoff on Thursday with New Mexico at Boise State and ends with Ole Miss at California. Three games have been postponed for the week due to the hurricane, including #17 Miami at #11 Florida State. That would have been a major matchup. When played later it could even have more meaning. We've got three games that are important when it comes to rankings, and these should be of interest to sports bettors. Here are our Big Three 2017 week three college football games.
#23 Tennessee at #25 Florida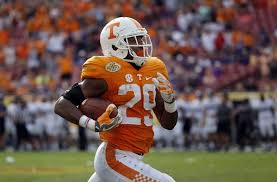 The Tennessee Volunteers (2-0) lost ground, moving down from #21 to #23, while the Florida Gators (1-0) also moved down from #24 to #25. You get the feeling that whoever loses this game will be out of the Coaches Top 25 Poll next week. The game will be played on Saturday, Sep 16 at 3:30 p.m. E.T. Florida is at -5.0. The over/under stands at 49.5. Both teams are perfect ATS this season. This is a tough one to bet, but still worth considering.
Army at #8 Ohio State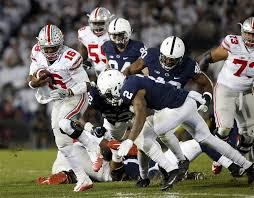 Ohio State (1-1) is favored by 30 points over Army (2-0). The totals are at 53.0. This would not be a game that I'd normally highlight, but the Buckeyes have a tough time in the first half of their initial game of the season against Indiana. At the half, the Hoosiers were ahead 14-13. OSU shut took over in the second half, winning easily 49-21. But then Ohio State lost to Oklahoma in week two 31-16 and they dropped from #2 to #9. The Buckeyes need a major, at home win in this one. They should definitely win, but the question is will they live up to expectations? If they do not, how much further will they drop? Both teams are 1-1 ATS. That game will be played at 4:30.
#2 Clemson at #14 Louisville
The Clemson Tigers (2-0) moved up a spot last week and the Louisville Cardinals (2-0) moved up two notches. The Tigers are 2-0 versus the spread, while the Cardinals are 1-1. Clemson has performed as expected while Louisville has struggled a bit more than one might think. This game will be a real proving ground for each team. The contest will be played at 8:00 p.m. E.T.
Big Three 2017 Week Three College Football Games
Those are our Big Three 2017 week three college football games for this week. We are especially interested in seeing how OSU does.