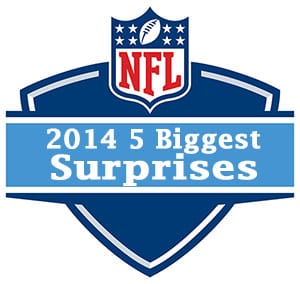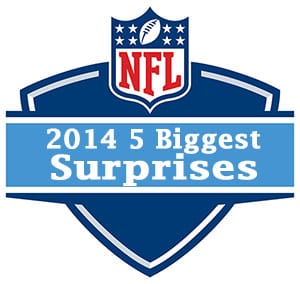 The first half of the NFL season this year has presented several surprises.
The Arizona Cardinals have the best NFL record so far. They won two games more than the Seattle Seahawks and three games more than the San Francisco 49ers. In the season's first nine weeks, the Cardinals defeated the San Diego Chargers, the Dallas Cowboys, the Philadelphia Eagles, and the San Francisco 49ers.
The Miami Dolphins may appear weak to some, but it cannot be forgotten that they dominated the San Diego Chargers, which is considered a very good team. They have also defeated the New England Patriots. The Dolphins, who got 25 sacks in 8 games, now hold the fifth NFL rank.
The Cleveland Browns won five games faster than it ever did before 1994. However, to prove that they are something, they have to first defeat the Houston Texas and Cincinnati Bengals.  This may actually be easier for the Browns now that they have defeated Pittsburgh Steelers and New Orleans Saints.
With a change of coach, the Detroit Lions may finally be on the road to success. They have won one game more than Green Bay Packers. The team has an excellent defense and excellent players such as Glover Quin and Darius Slay.
The Dallas Cowboys had a losing streak recently, but one cannot come to any conclusions because of this. Since Tony Romo, their quarterback, broke two bones, Brandon Weeden had to take over.  The team may do well in future as Romo will return in the tenth week.