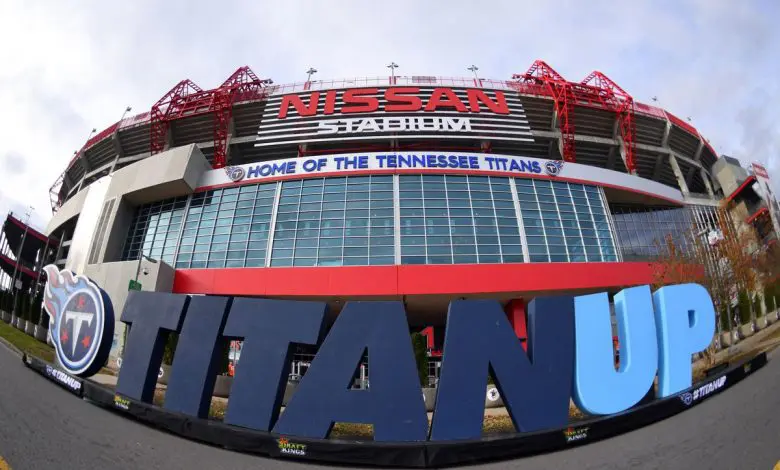 BetMGM continues to wheel and deal as they announced a new partnership with the NFL's
Tennessee Titans. The powerhouse sportsbook has been named as the Titans' official sportsbook partner, and is the first sports betting provider the team is being associated with in their history.
The partnership is a joint venture between MGM Resorts International and GVC Holdings, a British based sports betting company. In some cases GVC Holdings facilitates the BetMGM app. The official statement regarding the partnership called it 'historic', as the deal is the first between a team in Tennessee and a sports betting provider.
The deal had some ancillary partnerships to help cement the agreement. SPORTFIVE, which is a basketball management company, and Sportradar, a company that gathers sports data, are also part of this lucrative partnership.
Titans Thrilled With Sports Betting Partnership
Gil Beverly, Titan's Senior VP of marketing and revenue, talked about the partnership, saying, "We are thrilled to bring BetMGM to the state of Tennessee. BetMGM will deliver new experiences and levels of engagement to our fans, and we're excited to welcome them as an official partner."
Being the official sports betting provider for the Titans will allow BetMGM to have brand visibility across all of the team's digital assets, and includes signage at Nissan Stadium. Sports betting kiosks will be situated at Nissan Stadium near the concession, area a source said.
There will also be a huge BetMGM logo in the stadium, visible on TV during field goals attempts. The sportsbook also has exclusive naming rights for the team, and BetMGM will have their brand logos at the Titans official TV studio at Saint Thomas Sports Park.
Analysts Saying Both Sides Benefit
Soon the Titans and BetMGM will be synonomous. The company will be featured prominently during head coach Mike Vrabel's weekly TV show including a string of commercials endorsing BetMGM as the official sportsbook of the team.
The CMO of BetMGM, Matt Prevost, said "The Titans are an incredible organization and we're proud to have BetMGM as the team's first official sports betting partner. This is truly a great partnership between two great brands, and we're excited to introduce Titans fans to new ways to engage with their favorite football team."
The sportsbook jumped a major hurdle when they were issued a conditional sports betting license in the last week. There have been several delays regarding the issuing of sports betting licenses in Tennessee, but the BetMGM app is expected to go live on November 1st.
The controlling owner of the Titans, Amy Adams Strunk, was also part of the negotiations for the partnership deal between the team and BetMGM.