Basketball
NBA News & Notes – Exhibition Games Underway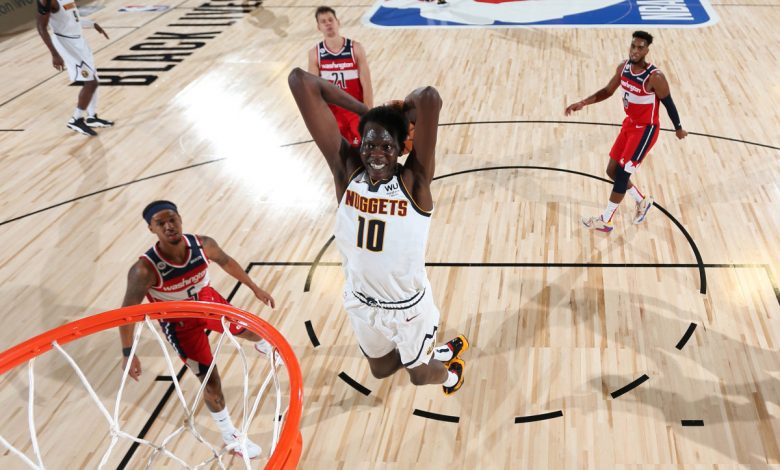 The 22 NBA teams have descended on Disney's Wide World of Sports complex to get ready for the re-start of the season. Here are some newsworthy notes coming out of the 'bubble.'
Exhibition Games Start
On Wednesday, the NBA tipped off exhibition contests inside Disney World's Wide World of Sports Complex, taking place in three separate venues on the grounds. The league will continue exhibition contests up until Tuesday, July 28th.
One of the changes made is the shortening of the quarters from 12 minutes to 10 over the first round of scrimmages. Each team will participate in three exhibition contests with the first contest running the shorter quarter lengths and the final two back to normal length. 
These contests will allow not only teams and coaches to ease back into action but also allow for the league to fine-tune the gameday process prior to the re-start.
Bol Bol Impresses in Scrimmage
Denver Nuggets big man Bol Bol was impressive in the teams Wednesday scrimmage against the Washington Wizards. The 7-2 center made his NBA debut after being hampered by a foot injury since being drafted in the 2019 NBA Draft.
Bol Bol tallied 16 points, grabbed 10 rebounds, and issued 6 blocks in an 89-82 victory. Bol is the son of former NBA center Manute Bol. He was considered a top prospect coming out of Oregon before suffering a foot injury that was a major setback in both his collegiate and professional growth.
The rookie is the only first-year player in 20 years to collect at least 15 points, 10 rebounds, and 5 blocks in a preseason contest. He logged a team-high 32 minutes in the contest. 
Prior to the lockdown, Bol Bol was a member of the Windy City Bulls in the NBA's G League, where he saw action in just nine contests. Bol was one of just eight healthy players for the Nuggets entering their first scrimmage.
NBA 'Bubble' Working
On Monday, the league announced that after their most recent coronavirus testing, there were zero positive results. This is important for the league as they begin ramping up the action with scrimmage contests leading up to the re-start of the season at the end of the month.
346 players were apart of the recent wave of testing inside the Disney bubble since the latest round of testing was conducted on July 13th. That round of testing produced two positive results based on 322 players.
The positive results show both the NBA and other sports organizations the potential success if players, coaches, and other personnel adhere to the safety protocols put in place by the league and its team of health officials.
The league tips off with the New Orleans Pelicans facing the Utah Jazz next Thursday. Each of the 22 teams inside the bubble will play right regular seasons contests followed by the playoffs beginning on Aug. 18th.