Basketball
LeBron James Becomes Youngest NBA Player to Score 25,000 Points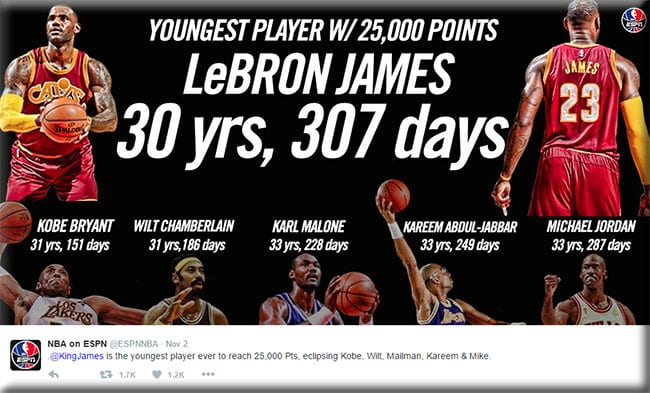 The fact that LeBron James is only in his 13th National Basketball Association (NBA) season and has missed a lot of training recently does not prevent him from setting records. He has become the youngest NBA player to score 25,000 points.
James was 30 years and 307 days old when he set this record. The player who held this record so far was Kobe Bryant who reached 25,000 points when he was 31 years and 151 days old.
James is also the 20th NBA player to get 25,000 points. He is also the sixth active basketball player to achieve the same, having joined the ranks of Dirk Nowitzki, Bryant, Kevin Garnett, Paul Pierce, and Tim Duncan.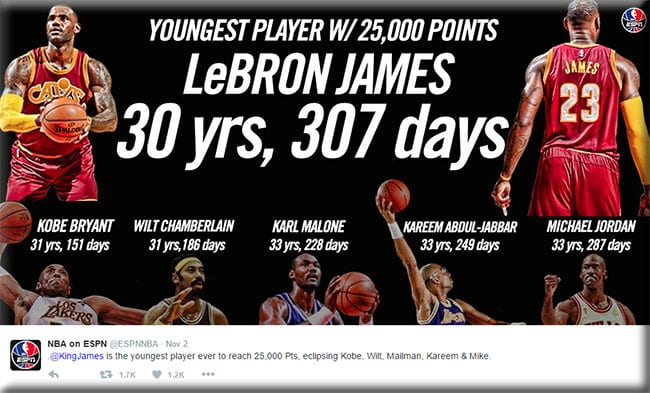 Speaking about the group of players who received 25,000 points, James said: "Nineteen guys? There's been over 1900 guys that have been in this league, so I guess it's a cool thing. It just means that I've played with a lot of great teammates, a lot of great coaches." James hit the 20,000-point target when was with Golden State in Jan 2013.
David Blatt, the coach of the Cavaliers, said: "The NBA is full of records, but that's an extremely impressive, record-breaking moment for LeBron. To be the youngest player in the history of the game to score 25,000 points, particularly when you're every bit the passer that you are the scorer, is just a testament to his greatness."
He is the 7th player to achieve 25,000 points and it took him 915 games to achieve it.