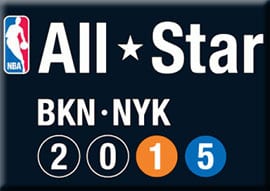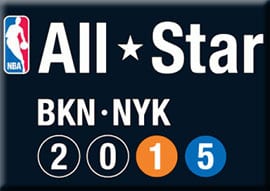 Reactions to the NBA 2015 All-Star Game rosters, which were recently announced, were mixed.
Kyle Lowry and John Wall are to take the guard positions in the East Team while the frontcourt will be taken by Pau Gasol, Carmelo Anthony, and LeBron James.
While Anthony Davis, Blake Griffin, and Marc Gasol will man the center and forward spots in the West Team, Kobe Bryant and Steph Curry are selected for one and two.
While nobody has problems with Steph Curry being selected, the fact that Kobe has been selected appears unfair especially as he won't be able to play this season because he has a torn rotator cuff. Some are of the opinion that Klay Thomson, who achieved 37 points in one quarter; James Harden, the league's best shooting guard; or great guards such as Russell Westbrook, Damian Lillard, and Chris Paul could have been selected instead of Kobe.
Other selected players such as Griffin, Davis, and Gasol are excellent, but talented players such as Kevin Durant have been excluded from the West Team and so have been players such as Dirk Nowitski, Dwight Howard, and Duncan.
In the East Team, many fans are unhappy that Carmelo and LeBron have been selected. Undoubtedly, LeBron is one of NBA's best and most popular players, but the Cavaliers have underperformed and LeBron has never played an All-Star game. The same holds true for Melo, who plays for Knicks, an underperforming team.
The 64th edition of the NBA 2015 All-Star Game will be played in New York and will be televised on TNT February 13-15.