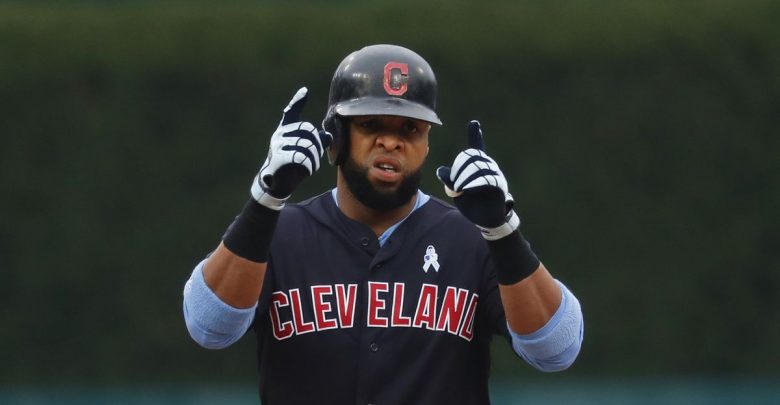 Here's a quick look at the players that were voted as starters for the 2019 MLB All-Star Game, which will be held in Cleveland on July 9.
American League
Catcher – Gary Sanchez (New York Yankees)
Sanchez leads all catchers in MLB with 23 home runs, and all of those questions about his defense have essentially been put to rest.
First Base – Carlos Santana (Cleveland Indians)
It might seem like there's a hometown bias here, but Santana's 18 homers are actually the fourth-most in the AL.
Second Base – DJ LeMahieu (New York Yankees)
You can make a substantial argument that LeMahieu is the Yanks' MVP so far this season. After all, his .345 batting average leads the AL.
Third Base – Alex Bregman (Houston Astros)
The Astros' sparkplug leads the AL with 22 homers, and his consistent presence has kept the Astros atop the AL West.
Shortstop – Jorge Polanco (Minnesota Twins)
Polanco is surprisingly the only member of the Twins in the starting lineup for the AL, but his .320 batting average hasn't snuck up on the voters. In fact, it's the highest among all shortstops in the league.
Outfield – Mike Trout (Los Angeles Angels)
Another year, another All-Star nod for the best player in baseball.
Outfield – George Springer (Houston Astros)
Despite missing the latter part of May and most of June, Springer is still one that the people want. His 18 homers rank second on the Astros, just behind Bregman.
Outfield – Michael Brantley (Houston Astros)
Prior to the season, it seemed like no one wanted a part of Brantley. That's OK, the Astros do what they do and scooped up another piece of elite talent.
Designated Hitter – Hunter Pence (Texas Rangers)
Pence probably has the best story of any starter in the All-Star Game. After years of having his offense held down in San Francisco, he's found a nice home in Arlington with 15 homers and 48 RBI through 55 games.
National League
Catcher – Willson Contreras (Chicago Cubs)
Contreras has the second-most homers (17) of any catchers in the NL. He's doing a much better job of getting on base this season, upping that number to .380.
First Base – Freddie Freeman (Atlanta Braves)
Freeman is the most complete hitter in baseball right now. If he keeps it up, he'll finally get that MVP award that he finally deserves.
Second Base – Ketel Marte (Arizona Diamondbacks)
We talked about Hunter Pence and his resurgence, but Ketel Marte isn't too far behind. The D-Backs' jack of all trades is posting career-high numbers across the board, and his 20 homers up to this point are just two fewer than he's hit in his previous four seasons. Well deserved spot here for Marte.
Third Base – Nolan Arenado (Colorado Rockies)
Arenado is second to none at the hot corner. All you need to do is turn on MLB TV or see his trophy room that is loaded with Gold Glove awards to know why he's back here again.
Shortstop – Javier Baez (Chicago Cubs)
His style may be as unorthodox as any in baseball, but Baez gets the job done in a multitude of ways. Baez is already on pace for a career high in walks, which just goes to show how much more disciplined he's been at the plate.
Outfield – Christian Yelich (Milwaukee Brewers)
Last year's MVP looks like he could go back-to-back. Yelich leads all of MLB with 30 homers and is 18-for-19 on stolen base attempts this season. Make some more room on the shelf!
Outfield – Cody Bellinger (Los Angeles Dodgers)
The strides that Bellinger has made this season should make everyone want to train with him every offseason. After being stuck in the .260s for his first two seasons, Bellinger now has a .346 batting average and a massive .442 on-base percentage.
Outfield – Ronald Acuna Jr. (Atlanta Braves)
Since the Braves put Acuna at the top of their lineup, it's no surprise they're at the top of the NL East. Look for this kid to be a part of the mid-summer classic on an annual basis.