MLB
Sports News
Update on 2018 MLB World Series Odds After Winter Meetings
Yankees and Angels See Odds Improve Greatly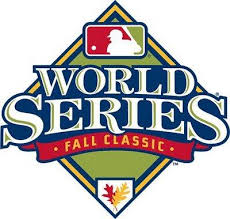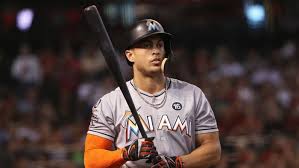 After the 2017 MLB Winter Meetings, there were some major odds shifts in both leagues concerning 2018 World Series futures odds. Two teams moved up the ladder when it came to their chances of winning the 2018 World Series. The two clubs that saw a vast improvement were the New York Yankees in the NL and the Los Angeles Dodgers in the NL. Of course, with futures nothing is a done deal in any sport, and this is especially true when it comes to MLB where the 162-game season is long, the playoffs are the most exclusive of all sports, and the various playoff series can greatly tax just about any starting rotation and pitching staff.
Ups and Downs in MLB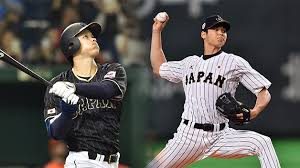 In the world of 2018 World Series futures odds the Los Angeles Angels got a big bump when they signed Shohei Ohtani, the man known as the "Japanese Babe Ruth" due to his fine pitching skills and penchants for swatting homers. The Angels were at 21st in late November at +5000. In late December, after signing Ohtani, the team moved to the tenth spot at +2500. This may be an overly optimistic reaction to what Ohtani might do for a club that ended the season two games below .500. Can he actually be a starting pitcher and then a DH? What impact might that have in terms of games won?
The New York Yankees are a different story, as they were a major contender last season, going all the way to game seven of the ALCS before being eliminated by the team that would be the 2017 Word Series champs, the Houston Astros. The Yankee's trading for current National League MVP Giancarlo Stanton had a huge effect. Consider that Stanton is joining Aaron Judge in the lineup; these are two massive power-hitters. They could be a major one-two punch against just about any MLB pitcher. Prior to the trade, the Yanks were +1100 and listed seventh as the likely World Series winner, behind teams like the Houston Astros, Los Angeles Dodgers, and Boston Red Sox. The addition of Stanton moved them to the top, past everyone, and they are now at +500 with the Astros, who were at +500, now carrying odds of +600.
2018 World Series Futures Odds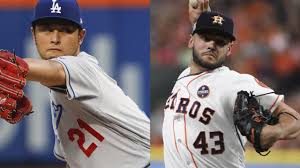 We've got a comparison of how the odds changed for all teams. Check out each list of 2018 World Series futures odds from late December and late November and you'll see how the 2017 MLB Winter Meetings helped and hurt the perception of odds makers for certain baseball teams. We are six weeks away from when pitchers and catchers report to spring training.
The first exhibition game will be played in the Cactus League on Feb. 21 as the Arizona Diamondbacks welcome Arizona State University at Salt River Fields, which is located in Scottsdale, Ariz. Then on Feb. 23 Grapefruit and Cactus League play starts as all of the 15 AL and 15 NL teams play. Baseball, and for those dreaming of warm weather, is just around the corner. The 2018 MLB season opens officially on Thursday, Mar. 29 and for the first time in 50 years every one of the 30 teams will be in action. By the way, that Mar 29 date is the earliest start ever for MLB with games being played on American