It was a week ago that college football's 2017 National Signing Day occurred. On National Signing Day we get a good idea of which college football teams secured top players and which missed out.
We've taken a look at those who committed to various schools on this day and offer our take on which teams look to benefit from their signings.
2017 National Signing Day Winners
First, we consider the winners on National Signing Day. Those teams include Alabama, Florida, and USC. Plus, Michigan and LSU are looking good. Here's how these teams did.
Alabama Crimson Tide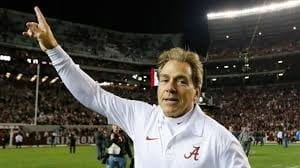 Alabama is considered to have the best football recruiting program in the country. For the seventh year in a row they end up having the best new class of players in the country. Included in their first year class are premium players LaBryan Ray and Devonta Smith. Top-100 prospect Jarez Parks, a DE, will be grayshirted. They'll be tops in the SEC again.
USC Trojans
The Trojans are on the upswing as they captured Rivals100 wide receiver Joseph Lewis and Rivals100 defensive tackle Jay Tufele plus more. Other big time guys they got on aboard include linebacker Levi Jones, tight end Josh Falo, and top-notch offensive lineman Austin Jackson. The future in the Pac-12 is at USC.
Florida Gators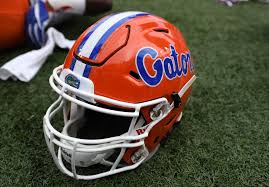 For some time it looked like the Gators would miss the boat. But they managed to get some top guys including four players ranked as four-star players or higher, Brian Edwards, Tedarrell Slaton, CJ Henderson and Adarius Lemons. They also managed to snag James Robinson. Robinson had been romanced by a bunch of schools but then got cited for marijuana when visiting Ohio. Most likely, this is a big win for Florida. The Gators' SEC stock has risen substantially.
Michigan Wolverines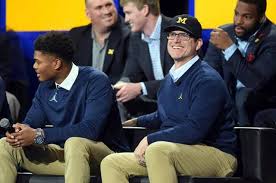 With Jim Harbaugh at the helm, Michigan has been courting top players from the Southland. This year they secured a few, including five-star defensive tackle Aubrey Solomon of South Georgia and Rivals100 wide receiver Nico Collins who hails from Alabama. These are major steps forward for the Wolverines.
LSU Tigers
The Tigers have a fine new class of players. They'll need them as they occupy the same division as Alabama. Who did they get? A good example of their success is seen in their signing top defensive end K'Lavon Chaisson. They ended up with a top-10 recruiting class. Watch out for this team that was so tough on D last season.
National Signing Day Losers
2017 National Signing Day, there were some clear losers too. Those include Ole Miss, Texas and Kentucky. These teams did not get what they needed. That may very well have negative results next season.
Kentucky Wildcats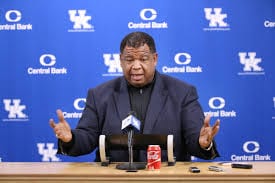 Kentucky tried to get five-star OL Jedrick Wills, but Wills will be at Alabama. This was a big loss for the Wildcats as Wills had been attending Kentucky football games regularly for the past few years, and he made a late visit to the campus. The Cats still have a fine incoming class, as they are in Rivals' top 25, but National Signing Day was a bust. One big player like Wills could have made a major difference.
Ole Miss Rebels
The Ole Miss recruitment class has been ranked 33rd in the nation, but they are 12th in the SEC, and that is simply not good. Only Vanderbilt and Missouri were ranked lower. The Rebels lost out partly due to current NCAA sanctions. They may finish last in their division.
Texas Longhorns
Texas lost out on a lot of the top talent from the region and that's a huge hit for the Longhorn program. They missed out on K'Lavon Chaisson (LSU), Chevin Calloway (Arkansas) and Stephan Zabie (UCLA). Tom Herman was brought over from Houston to work his recruiting magic. It didn't work this year.
Kickoff in August
Kickoff of the 2017 NCAA Football season is about six months after National Signing Day. It all starts again on August 26 and continues through into January 2018 with the playoff and championship games.