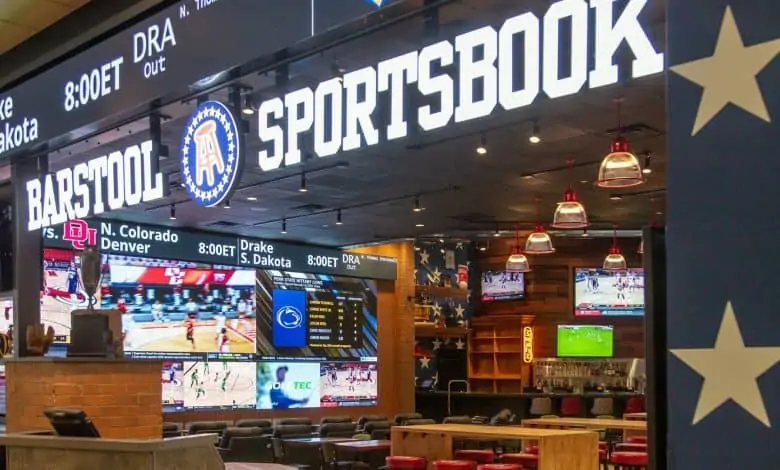 When Penn National Gaming acquired Barstool Sports in 2020, it put the entire sports betting industry on notice. Now that the Barstool Sportsbook app is available in two states in the US, it has become clear that the Barstool Sportsbook could become a top betting option in the future as the SportsBook industry develops.
Penn National Gaming recently announced that it looks to launch in the state of Illinois next. An official launch date has not been announced, but the company is hoping to be live before the start of March Madness.
Illinois is an obvious choice for Penn National due to the size of the market and the fact that Barstool Chicago has already built up a massive following. This should allow the sportsbook to set records for the number of new customers when it officially launches, and it could become one of the top sports betting options in Illinois.
Barstool Sportsbook
Currently, there are just five online sportsbooks in Illinois, and retail betting is also available. The five sportsbooks are BetRivers, DraftKings, FanDuel, PointsBet, and William Hill.
Unibet has also announced plans to offer sports betting in Illinois, but that company has not yet revealed a launch date. There was some hope that it would be available prior to the Super Bowl, but that does not appear to be the case.
Barstool Sportsbook targets a much younger audience of sports bettors, and that has been a successful endeavor up to this point. The top Barstool personalities have helped push the sportsbook and routinely make compelling social media content that is available to customers and their fanbase.
Barstool has also been extremely successful by offering fun and innovative bonuses and promotions. These include merchandise for winning bets, cash prizes, and unique betting markets.
Penn National Gaming is hoping that it will be able to launch the Barstool Sportsbook app when remote registration is available in the state. An Executive Order issued by Governor JB Pritzker allowing remote registration is set to expire on February 6, but it will likely be extended.
Remote registration has allowed Illinois to quickly become one of the five biggest sports betting markets in the US, nearing $450 million in betting handle for the month of November.
Strong Start in Pennsylvania, Michigan
The first Barstool Sportsbook appeared in Pennsylvania, and it set records for new accounts registered during the first weekend. While business has been good in that state, there are so many available betting options in Pennsylvania that it has made things difficult due to the market saturation.
The launch in Michigan went much better for Barstool as it was one of 10 operators that launched on the very first day online betting was available. Early reports suggest that there were more than 19,000 new accounts created in Michigan on opening weekend.
In Michigan, Barstool Sportsbook is currently partnered with the Greektown Casino in Detroit.
After launching in Illinois, Penn National Gaming is hoping to be live in 10 states by the end of 2021 with a Barstool Sportsbook. A roll-out could happen each month in different markets, bringing in huge revenue numbers for the company.