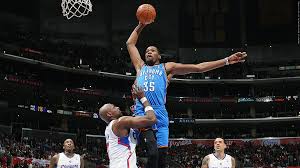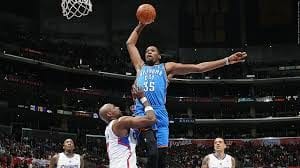 It was announced today that free agent Durant, that's Kevin Durant, the biggest free agent in the NBA this year, will sign with the Golden State Warriors. With Durant joining State, it's a case of the rich getting a whole lot richer and in this situation that goes for both the team and the player. Kevin Durant is the type of NBA player who can instantly transform an entire team. He's that good. Today he transformed a few teams.
Winners and Losers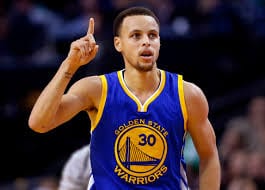 The big winners today are clearly the Golden State Warriors, as they have greatly increased their chances of reclaiming the NBA crown next season. Free agent Durant, who will ink a two-year $54.3 million contract, is one of the best players in the league. This season, his ninth in the league, he averaged 28.2 PPG, 8.2 RPG, and 5.0 APG. Thus far he's spent his entire career with one team, the Oklahoma City Thunder, formerly the Seattle Supersonics. Durant is considered to be one of the top three to four active basketball players in the world.
In this move to Golden State former free agent Durant joins another player who is in the top three or four on the globe, Stephen Curry. With point guard Curry's outside game and small forward Durant's inside game, the Golden State Warriors could be very tough to stop. Other quality players on the Warriors include shooting guard Klay Thompson and power forward Draymond Green. These four plus the entire Golden State organization will be looking to topple the club that took it all this season, the Cleveland Cavaliers.
Free Agent Durant Wanted by Many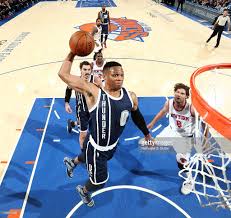 There were a whole lot of teams trying to sign free agent Durant, including the Oklahoma City Thunder and the Boston Celtics. The Thunder were trying to hold onto the superstar and the Celtics were looking to up their stock once again after having done so by signing Al Horford to a deal earlier in the week.
Oklahoma City is now looking to perhaps extend Russell Westbrook's contract. Westbrook will become a free agent next season. If the Thunder cannot negotiate a contract extension, then they may attempt to trade him in order to get some value rather than just letting him go next season without any compensation.
Futures Betting Favors Warriors<h/2>
Although the Golden State Warriors were already favored to win next year's NBA Championship, with free agent Durant going to them, they look to be even more formidable. The odds on Golden State now stand at 4-5 and the present champs, the Cleveland Cavaliers, are 4-1. After those two teams, the odds really start to get long with the four NBA franchises that are next in line, the San Antonio Spurs, Los Angeles Clippers, Boston Celtics, and Oklahoma City Thunder at 15-1, 30-1, 40-1, and 50-1 respectively.
Although various other clubs will see their fortunes and futures change during this time of free agency, no other NBA player is good enough to upgrade a club in the manner that Durant has. Free agent Durant is no longer free; in fact, he's quite expensive with a contract worth more than $50 million.