Football
Sports News
Five NFL Free Agents Who Can Change NFL Power Balance
Some Will Stay While Others Will Move On- Who's Who?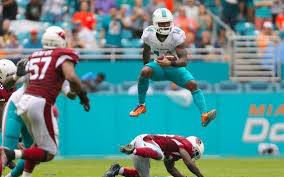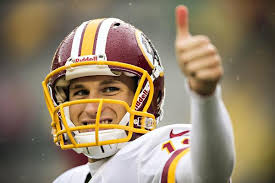 The 2018 NFL free agent pool is deep and there are five who could have a major ripple effect in the league. A team that snares a much-needed free agent and then fills a big hole or two through the draft and adds another needed player through a trade could suddenly find itself playoff ready. The three events that can have a huge effect on a team is free agency, the draft, and a trade. Still, the free agent area can be the toughest one to crack due to the hard salary cap that governs each team in the league. Here's our take on the five top players in the 2018 NFL free agent pool with the caveat that no deal is done until is signed, sealed, and delivered.
RB Le'Veon Bell – Pittsburgh Steelers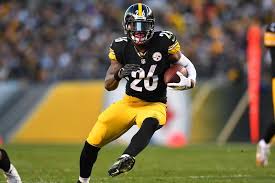 Bell has been unhappy with his inability to get a satisfying contract, and he's been very vocal about being at the end of his rope with the Steelers. After being unable to reach an agreement this past year with the Pittsburgh front office, Bell had to play under the franchise tag. He's said he won't do that again. In fact, he's said he'll sit put the 2018-19 season if he's stuck in the same situation. He averaged 4.0 YPA and scored nine rushing TDs while rushing for more than 1,200 yards this past season. He also has 85 receptions for 655 yards and scored twice as a receiver.
QB Kirk Cousins – Washington Redskins
Okay, so where are we in these negotiations? Where is the Kirk Cousins merry-go-round? Might Cousins be given another, his third, franchise tag? Two seasons ago, Washington did not want to seal a deal with him. They wanted to see more. Last season, it was Cousins who balked. He did not want to make a long-term commitment to the team. The Skins could try a third franchise tag or a transition tag. If that happens, he may negotiate a one-time, one-year contract and then possibly pack up. That would mean the merry-go-round would start all over again in 2019.
QB Drew Brees – New Orleans Saints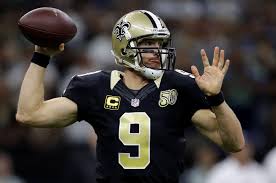 Okay, well this one is fairly simple. Brees can still bring it. Does he stay at New Orleans or go somewhere else? He's in the final year of his contract, cannot be franchised due to a clause stipulating such, and wants to stay with the Saints. Although he is 39 years old, Brees is still impressive, connecting on over 70% of his passes this season, tossing for over 4,000 yards, connecting on 23 TDs, and tossing just eight picks.
QB Jimmy Garoppolo – San Francisco 49ers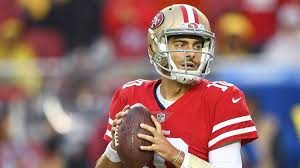 The 49ers seem to be committed to keeping the free agent no matter what it takes. Of course, you never know. Once he became the starter, which was at the end of the season, San Francisco won five straight games. How many wins did the 49ers have this season? The answer is six. This looks like a good fit.
WR Jarvis Landry – Miami Dolphins
Landry finished the fourth and final year of his rookie contract this season. He has 400 catches overall with 112 of them this year. In four years, he has over 4,000 yards, a 10.1 AVG, and 22 receiving TDs. If Miami lets him go, they're crazy. He had the best first four seasons of any receiver in the NFL.
Stay Tuned to What's Happening
That our look at our picks for the top players in the 2018 NFL free agent pool. Each of these players can have a major impact on a team and on your sports betting. Keep tuned to Betting Brain for the latest developments.