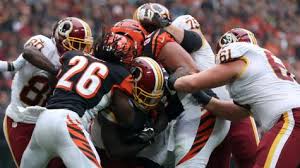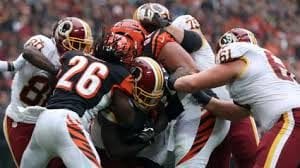 In creating our 2016 NFL Week 8 Review, we first note that there were three overtime games this week, including the early morning contest from London between the Redskins and the Bengals, the NFL provided fans with a lot of entertainment. Washington and Cincinnati ended in a tie, which was the second tie in the NFL in two weeks. On Sunday night, the Cowboys went into OT against the Eagles. Dallas managed to win. The other OT game featured Oakland and Tampa Bay. The Raiders won that game. Here's our 2016 NFL Week 8 Review.
AFC Takeaways from Week 8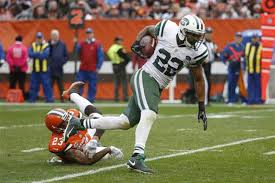 In the AFC this week, the Patriots continued their winning streak, now at four games, while the Browns lost their eight straight and the Ravens their fourth. The Miami Dolphins, Baltimore Ravens, and Pittsburgh Steelers all had their bye week. Here's what happened with the teams that did play.
Jacksonville Jaguars (2-5) QB Blake Bortles plays well but Jags running game and D did not, as they lose to the Titans.
Tennessee Titans (4-4) put is together on offense and even up their record.
Cincinnati Bengals (3-4): Bengals play in London and end up with a tie at 27 all.
Houston Texans (5-3) manage to hold on in 4th quarter and win.
New England Patriots (7-1) win convincingly in Buffalo.
Buffalo Bills (4-4) cannot stop Brady and company.
New York Jets (3-5) squeak by a terrible Browns team.
Cleveland Browns (0-8) show no really signs of hope.
Oakland Raiders (6-2) QB Derek Carr leads team to OT win versus the Bucs.
Kansas City Chiefs (5-2) beats Indy for third straight win.
Indianapolis Colts (3-5) continue to struggle and are losing playoff hopes.
San Diego Chargers (3-5) QB Phillip Rivers has an abysmal game as Chargers lose.
Denver Broncos (6-2) stellar D assures them a win against the Chargers.
NFC Takeaways from Week 8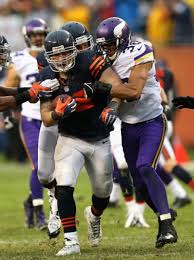 At six games, the Dallas Cowboys have the longest winning streak in the NFC, while the San Francisco 49ers are in possession of the longest losing streak, which is also six games. However, the Niners kept their record alive by observing their bye week. Two other teams enjoyed a bye, the New York Giants and Los Angeles Rams.
Washington Redskins (4-3) fly all the way to London to tie the Bengals at 27.
Green Bay Packers (4-3) covered the spread at +3.0 but lost to the Falcons 33-32.
Atlanta Falcons (6-3) QB Matt Ryan continues his winning ways, as the Falcons lead the South.
Detroit Lions (4-4) disappoint in Denver, but are still in the mix.
Seattle Seahawks (4-2) cannot beat defenseless Saints.
New Orleans Saints (3-4) PK Will Lutz hits 4 of 4 FGs, including 53-yarder, for win against Seahawks.
Tampa Bay Buccaneers (3-5) lose second straight as Oakland beats them in OT.
Arizona Cardinals (3-5)lose golden opportunity in NFC West as they lose to Panthers 30-20.
Carolina Panthers (2-5) losing streak stops at four games, as they beat Cards.
Philadelphia Eagles (4-3) come back only to lose in OT to Dallas.
Dallas Cowboys (6-1) are finding a lot of ways to win without Romo.
Minnesota Vikings (5-2) lose second straight and to the Bears no less.
Chicago Bears (2-6) D-line and LBs come through to beat Vikings.
Last Word: 2016 NFL Week 8 Review
This week in the AFC New England, Cincinnati, and Houston are off. In the NFC, Chicago, Arizona, and Washington get the bye. Dallas plays Cleveland, which should result in another win. Big games in the NFC include Detroit at Minnesota and Philadelphia at New York. In the AFC, the matchup between Denver and Oakland can have major consequences as can the game between Pittsburgh and Baltimore. That's it for our 2016 NFL Week 8 Review.