Football
Sports News
AFC Playoff Picture: Pats Are in the Catbird Seat
Can Anyone Stop New England?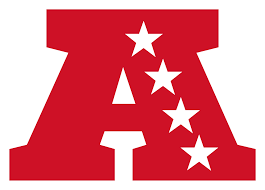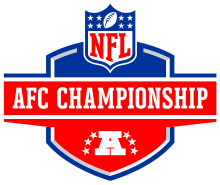 The 2018 AFC Playoffs will start this weekend with the first wild card game being played on Saturday, Jan. 6 at 4:20 p.m. as the Tennessee Titans meet the Kansas City Chiefs. The second AFC Playoff game will be played at 1:05 p.m. on Sunday, Jan 7 as the Jacksonville Jaguars host the Buffalo Bills. After those games are complete, the AFC Playoffs will continue the following week as the New England Patriots and the Pittsburgh Steelers, who both get to enjoy byes the initial week, welcome the wild card winners.
Patriots Are Favored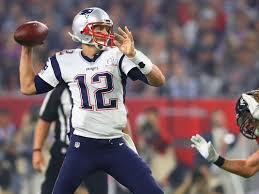 What can you say once you've said the names Tom Brady and Bill Belichick in the same sentence but Super Bowl favorites? That is, at least as far as Vegas is concerned. But the Pats are not unbeatable. That's for sure. In the regular season, Kansas City hammered them in the first week 42-27, the Panthers beat them in Oct. 33-30, and the Steelers had the Dec 15 game all but won, as they gave it away to the Pats in the end.
Still, the Patriots have the best QB-Head Coach combo in the NFL, an amazing TE in Rob Gronkowski, and a very reliable kicker in Stephen Gostkowski. They are second-best in the AFC in points allowed (18.9) and are fifth in the conference with 32 sacks. This is a pretty good team and Brady is a QB who can, as he has proven time and again, snatch victory from the jaws or talons of defeat.
The AFC Schedule
Here's what the 2018 AFC Playoffs look like:
Wild Card Round
Jan. 6 at 4:20 p.m. Titans at Chiefs
Jan 7 at 1:05 p.m. Bills at Jaguars
Divisional Round
Jan 13 at 8:15 p.m. TBD at Patriots
Jan 13 at 1:05 p.m. TBD at Steelers
AFC Championship Game
Jan 21 at 3:05 p.m. or 6:40 p.m. TBD
2018 AFC Playoffs- Our Predictions
We've projected who we believe will make it through the wild card, divisional, and to the championship game. We've even offered an early pick concerning the winner of the AFC Championship game. You'll find our early AFC prediction here. As we get closer to the weekend, we will be posting our picks for the wild card games.