Football
Interesting Facts about First College Football Playoff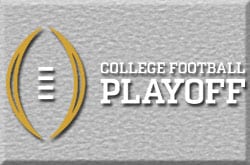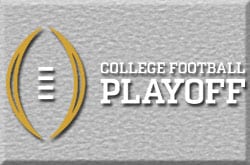 The Oregon vs. Ohio State game played on the night of Monday is the first of its kind in the history of college football.
College football fans have longed for a playoff system for a long time and they finally have it. The College Football Playoff is in its first year, comprising two national-level semifinals and one final. Alabama, Oregon, Florida State, and Ohio State were the first, second, third, and fourth top seeds, respectively and they were carefully handpicked by a playoff committee. The College Football Playoff, therefore, is being played for the first time instead of the Bowl Championship Series. However, the structure of the bowl game has been retained.
During the first semifinal game, Oregon defeated Florida State, and during the second semifinal game, Ohio State defeated Alabama. Oregon therefore played against Ohio State for the national championship title at the AT&T Stadium, which is located at Arlington in Texas.
I'm not complaining at all, since I'm in Big Ten country all my bets were on the Buckeyes and my Bovada account is way up.  Plus I did some live betting at Bookmaker which helped me build up that acocunt too.
Interestingly, ESPN spent nearly $7.3 billion to get the right to cover the event for the next 12 years. The channel says that the Oregon vs. Florida State semifinal was viewed by nearly 28.2 football fans, while 28.3 fans viewed Ohio State defeat Alabama. Both semifinals nabbed the highest rates in the entire history of cable television.
The first College Football Playoff even changed the names of cities. Oregon stated that it will assume the name of "Oregon, Ohio Buckeyes on the Bay, City of Duck Hunters." Urbana in Ohio also temporarily changed its name to "Urban" to support the Buckeyes and Urban Meyer, their coach.