Sports News
NHL News: A Dozen or So Games Played and Here's How It Looks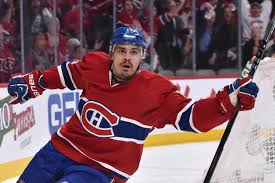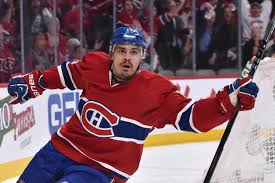 It is a long 2016- 2017 NHL season, and it's always an interesting and exciting race to the Stanley Cup Finals. That series is along way down the road. At this point, certain teams are making themselves known as top contenders. Will that still be the case in early April 2017 when the regular season is over and 16 teams head into the second season, which is known by many as the playoffs, postseason, or Stanley Cup.
2016-2017 NHL Season: Futures
The latest NHL futures have seen some major changes since the season started last month. The latest odds have the Montreal Canadiens, New York Rangers, and Pittsburgh Penguins all favored to win the big trophy. Early odds had Montreal and the Rangers somewhere in the middle of the pack. The Penguins, although not favored, were second with the Chicago Blackhawks being the odds-on favorite.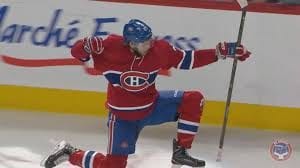 Five teams that have not changed in terms of where they sit are the Arizona Coyotes, Carolina Hurricanes, Columbus Blue Jackets, Buffalo Sabres, and Vancouver Canucks. All were somewhere near the bottom of the pack when the odds were first published and there they still sit.
Here are updated futures for the 2016-2017 NHL Season:
Montreal Canadiens 9/1
New York Rangers 9/1
Pittsburgh Penguins 9/1
Chicago Blackhawks 10/1
Tampa Bay Lightning 10/1
Washington Capitals 10/1
St. Louis Blues 12/1
Edmonton Oilers 14/1
San Jose Sharks 16/1
Minnesota Wild 17/1
Dallas Stars 20/1
Nashville Predators 25/1
Detroit Red Wings 25/1
Florida Panthers 28/1
Anaheim Ducks 28/1
Los Angeles Kings 28/1

New Jersey Devils 28/1

Colorado Avalanche 30/1

Ottawa Senators 30/1

Boston Bruins 35/1

Philadelphia Flyers 35/1

Calgary Flames 35/1

Winnipeg Jets 40/1

New York Islanders 45/1

Buffalo Sabres 45/1

Columbus Blue Jackets 50/1
Vancouver Canucks 60/1
Toronto Maple Leafs 65/1
Carolina Hurricanes 100/1
Arizona Coyotes 150/1
Montreal is Off and Running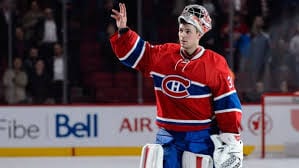 Wow, the Montreal Canadiens are 13-1-1 and have earned 27 of 30 possible points! They have won 10 straight at home and have no home losses. In their last 10 games they are 9-1-0. and they have won four straight. Montreal's goal differential stands at +20. They are scoring 3.4 GPG while allowing 2.1 GPG.
Center Alex Galchenyuk has 16 points in 15 games, including six goals and 10 assists. He's +12. On defense Shea Weber is +17 and has six goals and six assists for 12 points. In net, Carey Price is 10-0-0 with a save percentage of .957 and a GAA of 1.40.
Can the Canadiens keep this pace up? We'll see.
Young Guys to Watch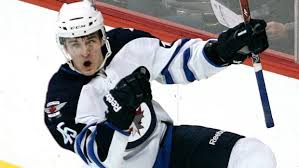 In this young 2016-2017 NHL season, there are some young guys who are bringing a lot to the ice and capturing people's attention. These three players, who are all under 24 years old, are doing some good things early in this season.
Mark Scheifele, Center for Winnipeg Jets
What has the Winnipeg center done? He accumulated a league leading 19 points in 15 games. In the 2011 NHL draft, he was the seventh overall pick. Good choice, at least for now. This guy is skilled, fast, and smart.
Alexander Wennberg, Center for Columbus Blue Jackets
Alexander Wennberg is part of a new type of Blue Jacket team. What's new about Columbus? They are winning. Their record stands at 6-2-2. In the last 10 games, Wennberg has had 11 assists, and he leads the club with 14 points. Eight of those assists led to power play goals. Wennberg was the 14th pick overall in 2013. He'sone the reasons that Columbus has the top rated power play unit.
Max Domi, Center for Arizona Coyotes
He may be just 21 years old but he's leading the Coyotes in points with 11. After the first four games, he had just one point. Over the past 10, he has accumulated 10 more. Domi has one goal and 10 assists. The guy has had an amazing two weeks. Arizona is one of the worst teams in the league, but Domi is actually helping to make them better than anyone had expected.
Hurricane Forward Bickell Has MS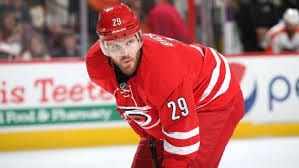 Some tough news for Bryan Bickell, his team, and all of hockey, as it was announced on Friday that the 30-year-old forward has been diagnosed with multiple sclerosis (MS). Bickell came to the Hurricanes from the Chicago Blackhawks in the offseason. Thus far this season he's been on the ice for seven of Carolina's 13 games. He's had one goal and averaged 9:42 in ice time per game.
"Since the 2015 playoffs, I've been struggling to understand what was going on with my body," the forward announced in a statement released by on Friday afternoon by the Hurricanes.
"Again during the past few weeks, it felt like something wasn't right," Bickell noted. "Obviously this is a bit of shock for my family and me, but I am hopeful I will be able to return to the ice and continue playing the game that I love."
Bickell was part of three recent Blackhawk Stanley Cup-winning teams. He is the second NHL player in recent years to be diagnosed with MS. In November 2012, Minnesota Wild goalie Josh Harding was diagnosed with the disease.
MS is an incurable disease. It attacks the nervous system, specifically the nerve coverings in the spinal cord and brain, hampering mobility.