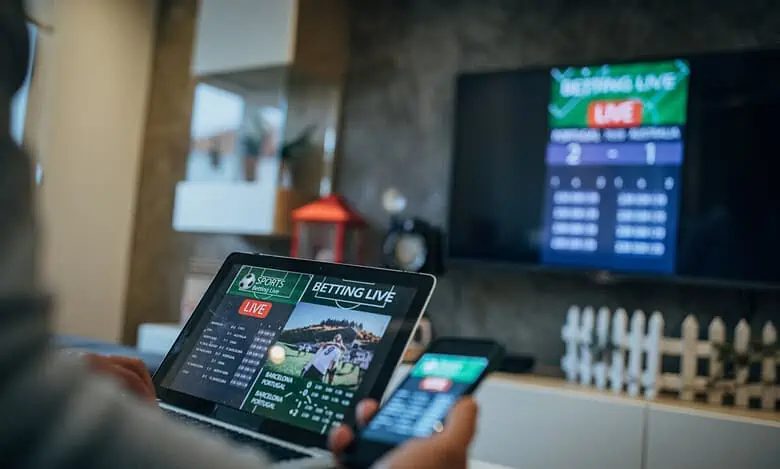 The Illinois sports betting numbers for the month of June slipped in a big way from May, but this is still one of the biggest markets in the country. Total sports betting handle from the month of May to June slipped by nearly 20 percent, and the total revenue fell by over 40%.
While that might seem as if the sportsbooks in the state are struggling, that's simply not the case at all. June is always one of the worst months for sportsbooks every year and states all across the U.S. have posted similar declines.
When comparing the June 2023 numbers to what took place in 2022, this market is actually showing some growth across the board. That's actually unique in this market as there are only a few states that are showing this trend.
With the Chicago Cubs in the middle of a playoff race in the NL Central and Chicago Bears football coming, the numbers should once again bounce back. Once again, it has been parlay wagering that is helping boost the overall hold rates in the state.
Sportsbooks Cashing in On Parlays
Illinois sports bettors continue to hammer parlays at the various sportsbooks, and it continues to be a big win for the operators. The hold rate on parlays actually slipped to less than 20% for the first time in months, but the revenue from these wagers was still more than $31 million.
Illinois sportsbooks have now won more than $1 billion on parlay wagers made by bettors, and that comes to $5.6 billion in handle. This is one area in which Illinois is standing out from other states, as this isn't a trend seen elsewhere.
DraftKings Sportsbook was once again the overall leader in total sports betting handle, with over $232 million in wagers. FanDuel Sportsbook was close behind with $222 million in total handle, and it was the operator that posted the most revenue.
Barstool Sportsbook had a total handle of just $23 million for the month of June, and it will soon be leaving the market for good. ESPN BET is expected to take over the license at some point this fall, and it could end up being one of the leaders in the state.
A Solid Number Two
New York is going to continue to be the largest sports betting market, and the gap between that state and every other state isn't particularly close. Illinois was in a tight battle with New Jersey for the number two spot for a few months, but it has completely taken over that race.
Through June 2023, Illinois has posted a total sports betting handle of $5.4 billion. That's over $200 million more than what New Jersey has posted, and the gap has continued to widen with each passing month.
Illinois has had just seven online sportsbooks since March 2022, but that is going to be changing later this year. There could be as many as three new online sportsbooks launching in the Land of Lincoln by the end of this year.