MLB
Sports News
2017 MLB Winter Meetings – Hot Stove Season Heats Up
A Lot Left to Play Out the Next Few Days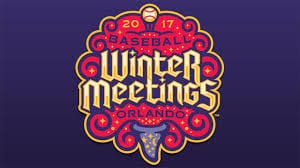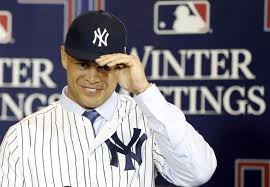 The 2017 MLB winter meetings started yesterday and they will conclude on Thursday. Trades, deals, signings and rumors are all a major part of the proceedings as owners, GMs, and various other executives convene, connive, and cavort in an attempt to make a major deal and turn 2018 into a season of success. The New York Yankees made headlines quickly when they snared NL MVP Giancarlo Stanton formerly of the Miami Marlins. Here's what else is going on according to news, rumors, and monitored activity.
What's Up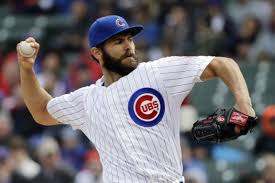 Here's what's said to be in the works or possibly in the works at the 2017 MLB winter meetings. There's a lot that could influence futures betting as well as baseball wagering during the season.
The Baltimore Orioles are actively looking to trade Manny Machado, as he wants to bet at short.
Righty Jake Arrieta is a free agent and reportedly looking to move from the Chicago Cubs onto another team. Still, the Cubbies are staying in touch with his mega-agent Scott Boras. Arrieta wants a contract for $200 million. The Houston are searching for an ace. Might that be Arrieta? Or might the Astros get trade for Pittsburgh Pirates' staff ace Gerrit Cole?
Michael Fulmer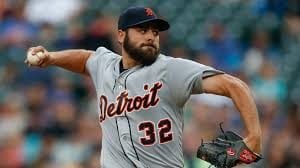 The New York Yankees are one of many teams that are interested in trading for Detroit Tigers starter Michael Fulmer. Fulmer was the 2016 AL Rookie of the Year and in his first two years in MLB he's won 21 games. However, no offer has been made. In fact, Tigers' GM Al Avila notes that the club has not yet received any trade offers from any of the numerous teams that are interested in Fulmer. The Tigers also want to trade second baseman Ian Kinsler. The Yankees may also be interested in trading outfielder Jacoby Ellsbury.
Mets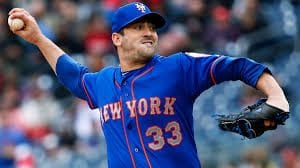 That other New York team, the Mets, are interested in trading right-handed starter Matt Harvey for a reliever. The Baltimore Orioles may be interested in such a deal. However, it's reported that the Mets have been in discussions with the Texas Rangers on trading Harvey for utility fielder and DH Jurickson Profar. Nope he's not a reliever. Plus, the Rangers aren't that interested in Harvey. The Mets are also looking at free-agent slugger Mike Napoli of the Texas Rangers and free-agent reliever Tommy Hunter of the Tampa Bay Rays. They are also considering reliever Steve Cishek.
Neil Walker
Milwaukee Brewers second baseman Neil Walker, a free agent, wants a four-year deal. There are no takers yet. On the other hand, Boston reliever Addison Reed, a lefty, has two teams looking at him, the Washington Nationals and Philadelphia Phillies. Free-agent outfielder Carlos Gonzalez has five teams interested in him, the San Francisco Giants, Kansas City Royals, Oakland Athletics, Tampa Bay Rays, and Toronto Blue Jays.
Marlins and D'backs
The Miami Marlins have traded away Stanton to the Yankees and second baseman Dee Gordon to the Seattle Mariners. The Marlins are now pushing outfielder Marcell Ozuna in trade talks. At least 10 teams are showing interest. Teams that are on the fast track include the Nationals, St. Louis Cardinals, Atlanta Braves, and Arizona Diamondbacks.
Speaking of the Diamondbacks, they want to hold onto slugger J.D. Martinez, but it's not expected that they will. They also want to hold onto free-agent closer Fernando Rodney, but the Mets may have something to say about that.
Brandon Kintzler and Others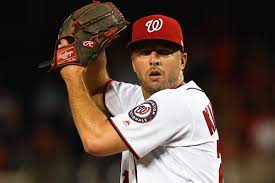 Free-agent reliever Brandon Kintzler has a lot of teams eying him, including the Minnesota Twins, the Nationals, Cubs, Diamondbacks, and Rangers. He could be signed at any moment. Free-agent first baseman and DH Carlos Santana has a lot of teams looking at him, including the Cleveland Indians, San Diego Padres, and Colorado Rockies, as well as the Red Sox, Phillies, and Rangers. Cleveland right fielder Jay Bruce, also free agent, has seen interest from the Toronto Blue Jays and Seattle Mariners. Two other teams are also considering Bruce, the Mets and Rockies.
The Atlanta Braves are searching for a slew of players, including a starter, a third baseman, and some relievers. Braves' GM Alex Anthopoulos is also interested in improving the team's defense.
One trade that won't happen, according to Red Sox president of baseball operations Dave Dombrowski, is Jackie Bradley Jr. for anyone. Dombrowski made it clear that the center fielder will stay in Beantown.
Winter Meeting Trades
In addition to the Stanton deal, here's what has happened thus far at the 2017 MLB winter meetings-
The Padres traded outfielder Jabari Blash to the Yanks for third baseman Chase Headley and pitcher Bryan Mitchell.
The Rays provided the Athletics with a player to be named later and got second baseman Joey Wendle.
Also, Tampa Bay traded minor-league infielder Deion Tansel to the Padres for infielder Ryan Schimpf.
<h2>Winter Meeting Signings</h2>
Finally, there have been a few signings at the 2017 MLB winter meetings. These include the Rangers signing righty Chris Martin to a $4 million, two-year deal. He's been in Japan the last few years and has done well as a reliever. Perhaps he can finally make a mark in MLB? The Phillies, who last season sent setup man Pat Neshek to Colorado for prospects at the trade deadline, have rehired the pitcher. They offered him a two-year deal that includes a $16.25 million guaranteed.
That's it for now! A lot can happen over the next few days.