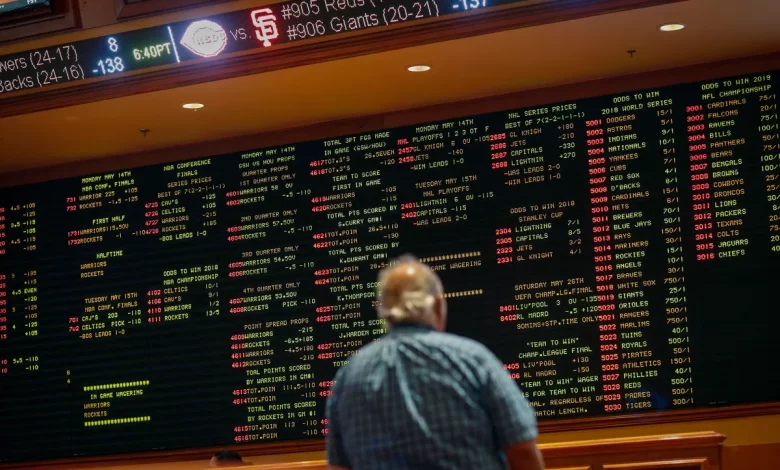 Online sports betting has taken over the Maryland sports betting market as bettors waited nearly two years for the operation to launch. Superbook Sports is the latest online bookmaker to be awarded a license in the Old Line State by the Maryland Sports Wagering Application Review Commission.
Superbook is the Latest to Receive a License
As the rules state, the Maryland Lottery must run controlled demonstrations before the platform could launch. The sportsbook operator will gain market access if everything goes according to plan.
Currently, the bookmaker is live in several states but needs to do more to catch up with the major competitors. These jurisdictions include Arizona, Colorado, Iowa, Ohio, Nevada, New Jersey, and Tennessee.
Before its official launch in Maryland, the marketing team achieved a major goal. Superbook Sports partnered with the Baltimore Orioles and has plans to have a sports betting lounge in the venue (Camden Yards) by the start of the 2023 season.
On Wednesday, the SWARC granted a mobile sports betting license to Crab Sports, a mobile sports betting operator that operates locally and has partnered with Gaming Innovation Group. These smaller brands are trying to gain the attention of the locals as a large demographic of sports bettors has entered the picture.
Maryland's Sports Betting Market is Steadily Growing
There are currently eight sportsbooks operating in the Maryland sports betting market. Barstool Sportsbook, BetMGM, BetRivers, Caesars Sportsbook, DraftKings, FanDuel, and PointsBet have been live for over two months as Betfred just entered the market.
However, Betfred's top market is Ohio because they extended a key partnership with the Cincinnati Bengals. Bally Bet and WynnBET are expected to launch sometime this quarter, while Fanatics launched its brick-and-mortar location at FedEx Field.
On the other hand, Fanatics will be busy this year because the company needs to gain market access in at least 10 states to have a chance in California to push Prop 27 for the next election cycle. The sports apparel brand is expected to launch its mobile platform soon.
What Are the Expectations for the Market Moving Forward?
During Thanksgiving weekend, bettors across the state were introduced to the online side of the business after patiently waiting for nearly two years. Beginning in 2023, the total handle exceeded $400 million, but the peak occurred in December with nearly $500 million in bets.
Despite the tax revenue being overshadowed by the promotional deductions, adding the online market to its arsenal has been a popular addition due to its accessibility to the public. With all that being said, Maryland could have over 20 sportsbooks available to the public; proving that the state is welcoming competition for market share.
Bettors in the state are gearing up for the next biggest event after the Super Bowl. March Madness is set to begin on March Madness, and it's safe to say, there will be an uptick in the average betting volume.