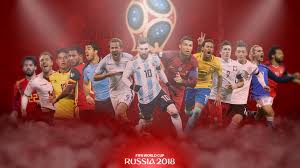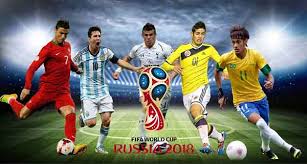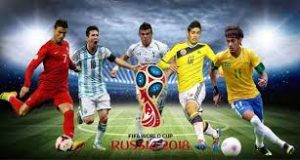 If you're interested in 2018 World Cup props, then you won't be disappointed by the range, number, and types that you'll find at many of the popular online sports betting sites. The fact is you can bet on teams, players, goals, winners, losers, and much more. We've put together a list of various 2018 World Cup proposition bets and offer a list of the 10 most popular. Of course, you can bet on anything you want, but our advice is that you wager on props that offer little risk and can be in some manner properly analyzed. Here's a look at popular, unique, and complex props.
Most Popular 2018 World Cup Props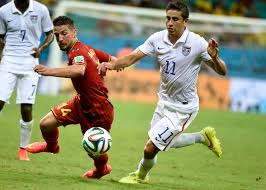 The 10 most popular prop wagers that you can make are:
Outright Winner- Which of the 32 teams wins the entire event
Multiple Group Betting Markets- Betting on various markets within one group or across various groups
Top Goal Scorer- There's a wide range of individual choices with about 190 players being listed
Name the Two Finalists- Choose the two teams that will meet in the end
Team to Reach the Finals- Pick a team that will make it to the finals
Winner's Continent- Pretty obvious how this one goes
First and Second- Also known as dual forecast, choose which team finishes first and which second in group play
Top European Team- Choose which team will finish in the best spot
Group Exact Order of Finish- Within a group, what order each team will finish
Stage of Elimination- When a club will be out of the tournament.
Other Props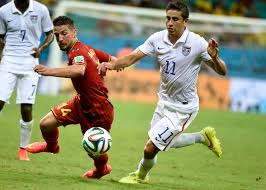 Other 2018 World Cups props include those that look at individual accomplishment, team success, and team failure. Some of the props listed below are very difficult to get right. Many of those that are bad bets will carry high payouts. It's the basic gambler's equation of risk a lot to win a lot.  Whatever you do, it's always your individual choice when it comes to risk. The main thing to always remember to do is to keep 90% of your bankroll for standard bets. That's where you have the best chance of making cash.
Moving Forward and Winning Big
Team to Make Semifinal- Will a team do so
Team to Make Quarterfinal- Will a team do so
Odds to Win Golden Boot- Top goal scorer
Odds to Win Golden Ball- Top player
Winning Team and Top Goal Scorer- Pick both correctly
To Advance from Group Play- Choose if a team will move into the Knockout Round
To Finish in a Specific Spot in Group Play- Where one team will finish in a group
Lots of Choices, Risk, and Opportunity
Team Total Group Points- An over/under bet
Team Total Group Points Exact- Specific number of points
Club to Advance from Group Play- Bet on a team that will finish first or second in group
Club Not to Advance from Group Play- Bet on a club that will finish third or fourth in a group
Team's Stage of Elimination- Specifically when a team will be out of the tournament
Highest Scoring Team- What team will score the most goals
Lowest Scoring Team- What team will score the fewest goals
Top Goal Scorer on a Specific Team- What player will lead a specific club in scoring
Top Goal Scorer in a Group- What player in a specific group will score the most goals
Two Top Goal Scorers- Choose the two players who will be one and two in scoring
Total Goals Player- An over/under on a specific player's total number of goals
2018 World Cup Props- Final Word
When wagering on props make sure that you limit your risk. Remember that your best chance of making cash is on match bets. Props with a large number of choices are especially difficult to hit. For group props, make sure you review our previews of each group. For more information concerning the biggest soccer event on the globe see our 2018 World Cup hub.