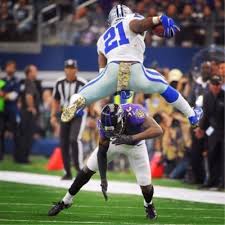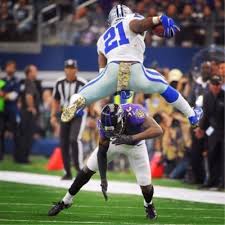 It's time for our 2016 NFL week 14 review and a lot happened on the football field this week. Green Bay's resurgence was sustained and Pittsburgh did the same. Some of the teams that seemed atop of the world got their legs taken out from under them, including the Seattle Seahawks, Dallas Cowboys, Oakland Raiders and Baltimore Ravens. There were some major upsets for teams and some big wins for others looking to make it to the playoffs.
We're in the finals weeks of this season, which means that the game schedule us expanded, teams play Thursday, Saturday, Sunday and Monday this week, and there are no bye weeks for anyone. Let's get to our 2016 NFL week 14 review for the AFC and NFC.
AFC Takeaways from Week 14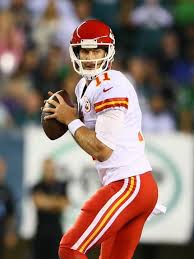 Okay, Pittsburgh and Green Bay are out of their tailspins, while New England continues to be the most consistent team in the AFC. The Pats have never fallen out of first place this season and, at this point, it looks like they never will. The Broncos have struggled and may not make it to the playoffs, while the Dolphins have a shot at the postseason. Oh, and how about them Titans?
Pittsburgh Steelers (8-5) Le'Veon Bell runs for over 200 yards as the Steelers beat the Bills and take over first in AFC North.
Baltimore Ravens (7-6) lose in Monday Night Football to the Pats and falls to second place.
Indianapolis Colts (6-7) miss a golden opportunity and sustain a major loss at home to Houston and drop to third.
Cincinnati Bengals (5-7-1) beats the Browns and we ask, "What else is new?"
Cleveland Browns (0-13) come back from their week off only to lose again and begin planning for who will be the number one draft pick in 2017.
Buffalo Bills (6-7) see any chance at post season slipping away as people start to question the viability of Rex Ryan.
Kansas City Chiefs (10-3) gets another big win, as they beat Oakland and take over first in the AFC West.
Denver Broncos (8-5) give Tennessee a 13-10 win despite Trevor Siemian's 334 yards of passing.
Jacksonville Jaguars (2-11) are nice guys as they lose 25-16 to Minnesota, giving the Vikings some hope for a postseason berth.
Miami Dolphins (8-5) beats Arizona by three for a big win but lose QB Ryan Tannehill for season.
New England Patriots (10-2) get a big final drive from Brady to beat the Ravens by seven.
New York Jets (4-9) need OT to beat 49ers 23-17 and get a win after three straight losses.
San Diego Chargers (5-8) lose to Carolina 28-16 in a meaningless game.
Houston Texans (7-6) manages to hand on against Indy and secure a much needed win.
Oakland Raiders (10-3) lose to the Chiefs in Kansas City relinquishing first to their opponents.
Tennessee Titans (7-6) hold on in fourth quarter to get the win against the Broncos and stay even with the Texans in AFC South.
NFC Takeaways from Week 14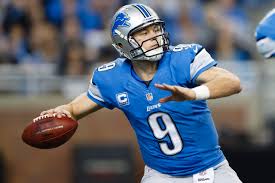 The Cowboys are still the only team in the NFC who has secured a playoff spot, but they missed a chance to snare home field for the postseason this week. They get another shot this week against a very tough Tampa Bay team. The Lions are proving to be the cardiac kids of the NFL this season, and the Niners are the Browns of the NFC.
Dallas Cowboys (11-2) see their amazing offense go South and the Giants beat them for a second time this season.
Minnesota Vikings (7-6) manage a win against the Jags, offering them some playoff hope.
Chicago Bears (3-10) play good enough to lose to Detroit 20-17.
Tampa Bay Buccaneers (8-5) fifth straight keeps them even with first place Atlanta in NFC South.
Atlanta Falcons (7-6) keep it simple to hammer the Rams 42-14.
Carolina Panthers (5-8) get a win against the Chargers on their road to last place.
Detroit Lions (9-4) win fifth straight beating Chicago late in fourth quarter and hold first place in NFC North by two big games.
Philadelphia Eagles (5-8) lose fourth straight as Washington beats them 27-22.
Los Angeles Rams (4-9) are humiliated by Atlanta, and Ram front office fires head coach Jeff Fisher on Monday.
New Orleans Saints (5-8) see their offense disappear and lose to Bucs 16-11.
San Francisco 49ers (1-12) loses 11th straight, and they are still outta here!
Arizona Cardinals (5-7-1) loses to Miami by three as their season dwindles down.
Seattle Seahawks (8-4-1) are spanked by Packers in cold and snowy Green Bay.
New York Giants (9-4) show the Cowboys who's the man, beating them for the second time this season.
Washington Redskins (7-5-1) needed a win and got one in Philly.
Green Bay Packers (7-6) win again, scoring 38 versus the Seahawks, while allowing just 10 points.
2016 NFL Week 14 Review: Final Thoughts
In assessing the teams in our 2016 NFL week 14 review, we like what we see in certain teams, like Tampa Bay, Tennessee, and Miami. These are clubs that have a chance of getting to the postseason who many thought earlier did not have a chance. Big games this week include Detroit at Giants, Tampa Bay at Dallas, Tennessee at Kansas City, and New England at Denver. It should be a very interesting week 15 in the NFL.