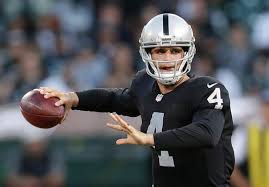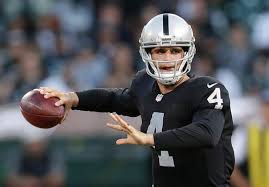 Our 2016 NFL week 11 review looks at teams in the AFC and NFC at the 10-game mark. About two-thirds of the 2016 NFL season has been played. That means that close to half of the 16 teams in the league are seeing the odds of making the playoffs either disappear or begin to fade away quickly. Still, there is plenty of football to play and plenty of bets to make. Here's our 2016 NFL week 11 review of both divisions.
AFC Takeaways from Week 11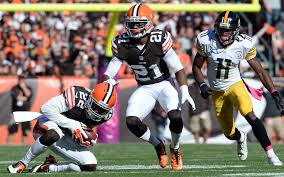 This time it was the Steelers that got to beat up on the Browns. That allowed them to keep close to the Baltimore Ravens in the AFC North. Baltimore lost to the apparently unbeatable Dallas Cowboys, which gave the Steelers even a bit more hope. The following teams got to rest this week, Denver Broncos (7-3) San Diego Chargers (4-6) and New York Jets (3-7). Here's who won and lost in week 11 of the AFC.
Cleveland Browns (0-11) score 9 points and get hammered by the Steelers.
Pittsburgh Steelers (5-5) stop the bleeding by beating up on the worst team in the NFL.
Baltimore Ravens (5-5) meets Dallas and lose but still hold onto first place.
Dallas Cowboys (9-1) make winning look too easy.
Tennessee Titans (5-6) lose a big division game to Indy.
Indianapolis Colts (5-5) wins but QB Luck in concussion protocol.
Cincinnati Bengals (3-6-1) needed a win but lost to Bills.
Buffalo Bills (5-5) needed a win and got it against Bills
Kansas City Chiefs (7-3) lose a huge game to the Bucs by two big points.
Jacksonville Jaguars (2-8) proved they are destined to finish last in the AFC South.
Miami Dolphins (6-4) win fifth straight by beating Rams.
New England Patriots (8-2) in total control against a weak 49ers team.
Houston Texans (6-4) meet Oakland and lose proving they are vulnerable.
Oakland Raiders (8-2) prove they are in control of their destiny as they beat Houston and the spread in Mexico City.
NFC Takeaways from Week 11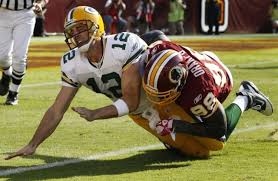 This past week, the Atlanta Falcons (6-4) benefitted from the bye-week, which meant they neither won nor lost. In our 2016 NFL week 11 review we note that
in one game it became clear that Aaron Rodgers and the Packers are done for 2016 and Kirk Cousins and the Redskins are far from finished. Trends that continued was Detroit's ability to pull a win out in the final quarter and Chicago's tendency to find a way to lose. Here's what happened this week in the NFC.
Minnesota Vikings (6-4) stop losing streak by taking down Cardinals.
Chicago Bears (2-8) lose to Giants by six to secure last place in NFC Central.
Tampa Bay Buccaneers (4-6) get a huge win against the Chiefs.
Carolina Panthers (4-6) get a rare 2016 win and beats Saints 23-20.
Detroit Lions (6-4) QB Matthew Stafford guides his team to yet another fourth quarter win.
Philadelphia Eagles (5-5) lose to Seattle and see playoffs drifting away.
Los Angeles Rams (4-6) fall victim to Miami Dolphins in 14-10 loss.
New Orleans Saints (4-6) define mediocrity a Panthers beat them 23-20
Dallas Cowboys (9-1) are simply the best team in the NFL as they win 9th straight.
San Francisco 49ers (1-9) had no chance against the Pats in this game.
Arizona Cardinals (4-5-1) were thought to be contenders but don't have the juice.
Seattle Seahawks (7-2) QB Russell Wilson is looking mighty fine in third straight win.
New York Giants (7-3) QB Eli Manning gets out-gunned by Chicago's Cutler but Giants win anyway.
Washington Redskins (6-3-1) bring it all and bury the Pack for second straight victory.
Green Bay Packers (4-6) extend losing streak to four games as Skins manhandle them.
2016 NFL Week 11 Review: Final Thoughts
In our 2016 NFL week 11 review, we offer sports bettors this basic but important observation. There are teams such as the Seahawks, Patriots, Raiders, and Cowboys who look like sure bets. That is, depending on the spread. But we also note this. These successful and amazingly productive teams all stand the chance of being upset at least once during their final six games of 2016.