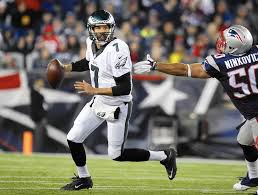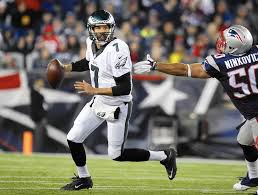 As we head towards the first week of the football season, there's quite a bit of 2016 NFL news that may affect not only the initial week, but, also, the entire season. A lot has happened over the past four weeks, and those developments have helped to put the regular season in perspective. In less than a week, the football season will kickoff with the Carolina Panthers playing the Denver Broncos. Here's the latest 2016 NFL news for week one of the regular season.
Vikings Make a QB Deal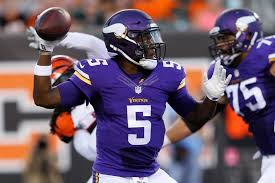 When Viking starting QB Teddy Bridgewater suffered a season-ending injury this week in practice it looked like Shaun Hill would be starting. But the Vikings managed to make a deal with the Philadelphia Eagles. Eagle QB Sam Bradford is going to Minnesota. In return, the Eagles get the Vikings' 2017 first round draft pick and their 2018 fourth round pick. If Minnesota makes it to the NFC title games this year, that 2018 pick becomes a third round one.
In his five NFL seasons, Bradford has a 60.1 completion rate as he's tossed 78 TDs and 54 INTs. His QB rating is 81.0. Last season with the Eagles he completed 65% of his passes and earned a rating of 86.4. Although he threw 19 TDs, he also tossed 14 INTs. That's not a good ratio.
Philly Looking to Wentz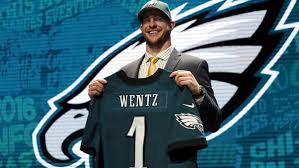 The Bradford trade serves as a signal to many that QB Carson Wentz, who was this year's second overall NFL draft pick, will be pegged to start as long as he is healthy. Wentz is dealing with a hairline rib fracture that occurred during Philadelphia's August 11 preseason game. However, Wentz may not be ready to start. If that is the case, then Chase Daniel will need to do so. The Eagles must believe that Wentz will be ready if they gave up Bradford who would be a much better choice to start than Daniel.
Note to sports bettors, the Bradford trade to the Vikings could be a major help for Minnesota. Philly with Wentz starting may be okay, but even the most talented rookie QB has to have a very steep learning curve to put up great first-year numbers and be competitive.
Romo Text Optimistic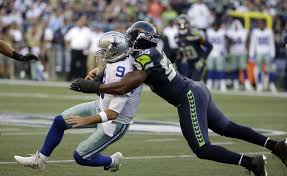 Tony Romo is looking forward to the playoffs and to seeing Seahawks DE Cliff Avril again. Avril put the hit on Romo that injured the QB's vertebrae in the third week of the preseason. Avril, who is now much hated by Dallas fans, did reach out to Romo after the injury. The Seahawk's player has noted that he did not mean to injure the QB.
Avril has reported on their text conversation, saying to the Fort Worth Star-Telegram, "I hit him up to see how he was doing and to let him know it wasn't intentional. He hit me back saying it was football and it was a freak accident. He started joking and saying 'You take care of the NFC West and we will see you in the playoffs.'"
It has not yet been determined how long Romo will be sidelined.
Ravens TE Pitta Back on Field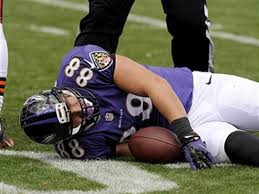 Good news for the Baltimore Ravens who recently saw TE Benjamin Watson go down with a season-ending Achilles injury. TE Dennis Pitta is back after being out with a major finger injury for more than 30 days. More and more players are returning to their respective lineups for the start of the season as teams decide which players will be on their 53-man active rosters.
2016 NFL News- Bronco O-Line Looking Good?
Also in our first regular edition of the 2016 NFL news, the Denver Broncos are happy to see that their O-line is just about in place. They've been hard at work to ensure that they have a starting frontline that can work together and gel. As they make their final cuts, the Broncos look as if they have replenished what was a depleted line.