Football
Sports News
Super Bowl LII Preview – Philadelphia Eagles
Philadelphia Eagles May Foul Pats Super Bowl Chances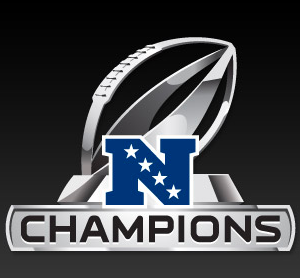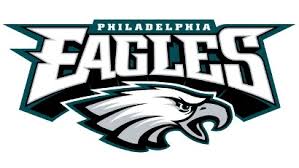 Our Philadelphia Eagles Super Bowl LII preview offers our first thoughts on the big game, which will be played on Sunday, February 4, 2018 at U.S. Bank Stadium in Minneapolis, MN. The Eagles have been to two Super Bowls and have lost both. They played the Oakland Raiders in Super Bowl XV and lost 27-10. They last made it to Super Bowl XXXIX in 2004. There they met the Patriots and lost 24-21. Will the third time be a charm for this franchise? We will see.
Stellar Four-Man Rush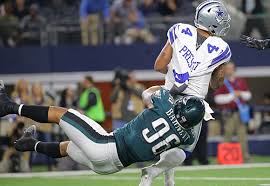 Eagles will win if: They're able to pressure Brady with their four-man rush. Their D-line has been the team's top strength over the course of the season. If defensive end Brandon Graham and defensive tackle Fletcher Cox are able to dominate, and defensive coordinator Jim Schwartz doesn't have to bring many blitzes, the Eagles will be well-positioned to capture their first Lombardi Trophy
Secondary Pick Artists
Corners Jalen Mills and Patrick Robinson are two of the best in the NFL. If the Eagle rush can hurry Brady, they'll have their chances to pick the QB off. The Eagles had 19 picks in the regular season. They Philly secondary is smart, skilled, and talented.
Foles Fouls Opposition D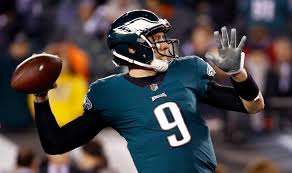 The leader of the Philly fowl team, QB Nick Foles, has done a great job stepping in for Carson Wentz. Foles had some rib issues after the Minnesota game, but should be fine to play. In the postseason, he's got a 77% completion rate and he tossed three TDs against the Vikings. He's a smart vet and the Eagle coaching staff has done a good job finding a style of play that works for him and the team.
If Only We Had Them!
There's that scary factor that haunts many a team and especially those in New England. Two of the guys who helped the Patriots win Super Bowl LI are on the Eagle Super Bowl LII team. They are running back LeGarrette Blount and defensive end Chris Long. Both have done very well with their new team. Watch out for the ghosts from the past in this one.
Safety Malcolm Jenkins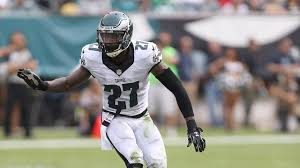 Safety Malcom Jenkins is an aggressive agent and always seems to be involved in key plays. If Rob Gronkowski plays, you should expect to see Jenkins battling the big man. Also, watch for him on the blitz. Jenkins is fast and sure and very hard to stop. Plus, he's a great run-stopper. He'll be keyed on Dion Lewis at various times.
Philadelphia Eagles Super Bowl LII Preview – Final Word is Survivors
In creating our Philadelphia Eagles Super Bowl LII preview, we could not help but notice that this is a team that seems much like the Patriots in that they have been able to survive a lot of major losses. This season these include franchise QB Carson Wentz, left tackle Jason Peters, and running back Darren Sproles as well as linebacker Jordan Hicks before him. When a club can do that and keep winning, they have solid depth and are an elite team.
Will the third time be the charm for Philadelphia. That's hard to say. We close our Philadelphia Eagles Super Bowl LII Preview noting that we expect a close game. For more initial information on the upcoming game, see our New England Patriots 2018 Super Bowl LII preview.