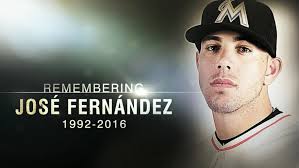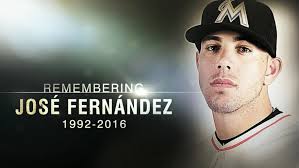 In a world where everything seems to go a little too fast, where everyone seems a little too self-absorbed, and there often seems to be more bad than good, the sudden death of Miami Marlin ace Jose Fernandez offers us perspective on both life and death. When the 24-year-old starting pitcher died on Sunday in a boating accident his teammates, friend, family, and fans were all affected. That's to be expected. He was not only a star athlete but he was a great guy with amazing energy and a story that inspired and offered hope.
Coming to America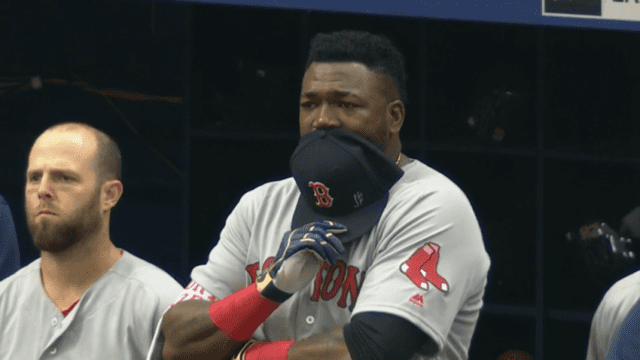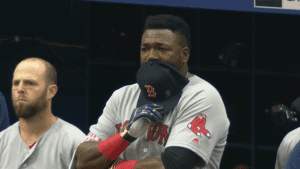 The future MLB Rookie of the Year and All-Star was a Cuban refugee. Before finally escaping from the island country in 2008, he had attempted to leave three other times. Each time he was found out and each time jailed as a "traitor to Fidel Castro." He was 15 when he made that fourth attempt. When making that final attempt and crossing the Gulf of Mexico during a dark night a woman on the boat fell into the water. He did not know who that woman was, but he jumped into the water and saved her. It was his mom.
Tribute
There have been many tributes paid to Fernandez by writers, fans, and others. Perhaps the most inspiring was that paid by his teammates. Each player on the Marlins wore his number 16 shirt for the pregame National Anthem. Most of the team was sobbing during the anthem. Many embraced the opposing players on the Mets. (That game was supposed to be Fernandez next start.)
The team gathered around the mound after the anthem and drew his number on the mound. After the game, the team kneeled around the pitcher's mound and left their baseball caps on it in remembrance of their friend and teammate.
The Game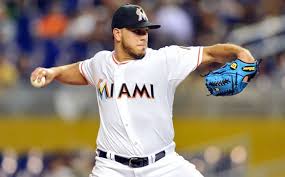 In his first at bat, Marlin Dee Gordon took the third pitch into the stands. That was his first homerun of the season. After hitting it and being surrounded by his teammates, Gordon broke down. He noted later that he had never hit a baseball that far.
"I ain't never hit a ball that far, even in BP," Gordon said to USA Today. "I told the boys, 'If you all don't believe in God, you better start.' For that to happen today, we had some help. … I tried to impersonate [Fernández's] batting stance as best as possible." Gordon added, "I just hope he's happy. I hope he's good because we love him so much."
The Marlin won the game 7-3.
Long before he reached the big leagues, Fernandez escaped Cuba and risked his life to help others. He was born in Santa Clara, Cuba, and was jailed three times after failed defection attempts. "Being a traitor to Fidel Castro" was the charge each time. One prison stint lasted several months.
It wasn't until his fourth defection attempt in 2008, when he was 15, that Fernandez succeeded. While on a boat with others in the Gulf of Mexico, Fernandez jumped into the water in the darkness of night to save someone who had fallen overboard. He did not know that someone was his mother, but he jumped in anyway.
That's the kind of person Fernandez was. He was obviously a great baseball player, but he also put others first and did a lot of work in the community. For example:
Jose Fernandez: Final Thoughts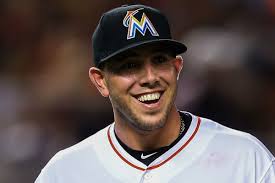 Jose Fernandez loved the game of baseball. He had a laugh and a smile and a cockiness that defined him as a preeminent pitcher who was energized by the competition and who cared deeply about the guys on his team. Fernandez had done some amazing things in his short career and life. He was looking forward to making a life with his girlfriend who was pregnant with their child.
I could not help to think after the events of the past 36 hours that encompassed the passing of Jose Fernandez not only how precious life is, but how we often focus on the wrong stuff until it's too late. Too often we, as fans, get caught up in losing and winning, in deriding players when they don't come through, and in making opponents into villains, forgetting that they, like us, are mere mortals.
The other thing that we sometimes lose track of is what a wonderful pastime baseball is. There is nothing like sitting at a ball-field, no matter how small or how grand, and watching a game. It is a sport that both embraces and reflects all cultures, as the stands and the field both reveal the diverse nature of our land. Jose Fernandez came to the US as a boy for the same reason that so many of us or those who came before us have done so, that is to find a better life. He did that for a brief moment.
We can all remember how precious his life was and how lucky we are to be able to enjoy another inning of baseball with our friends and family. That's a tribute we can pay to him and all other who take the field each and every day.