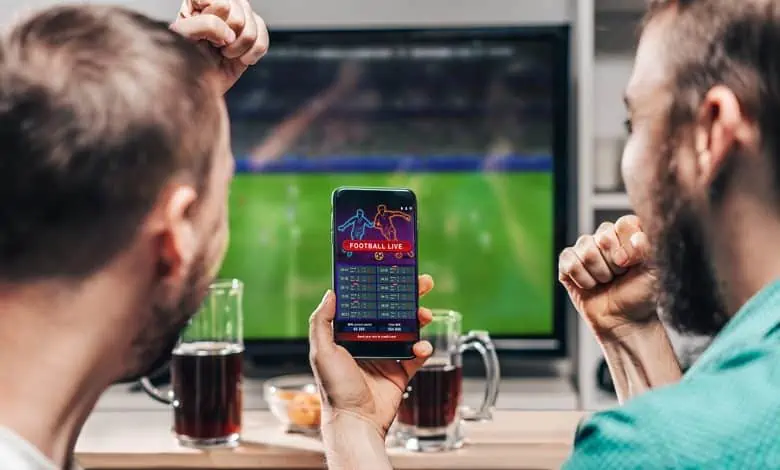 Maryland sports betting market has looked to enter the mobile wagering market for months now. Ten applicants qualified for mobile sports wagering licenses Thursday, according to the Maryland Lottery and Gaming Control Commission.
The Old Line State Moves One Step Closer in the Process
Since Maryland's sports betting market began in May 2021, the retail aspect of wagering has been solid. Throughout its time, the retail locations have posted strong win percentages for the most part. However, it's far from Maryland's full potential as some of Maryland's neighbors offer mobile sports gambling to the public.
Looking at the neighboring states, Virginia would be the most prominent market that shares a border with Maryland. West Virginia made waves when the sports betting industry started but has been relatively quiet as other jurisdictions have made their presence in the industry.
The Lottery in Washington, DC, has a sportsbook, also known as GameBet. However, the app has been a disaster and will need to go through several changes to stay relevant, as many major sportsbook operators are extending partnerships with professional franchises to set up in-person locations.
The Commission deemed ten entities as they look towards operating in the Old Line State. Maryland Lottery Director John Martin stated in a press release, "There is still a flurry of activity ahead of us over the next couple of weeks, but we're going to see the first mobile wagers placed in Maryland soon,…We know sports fans have been eagerly awaiting that opportunity, and we're almost there."
There is Still A Lot of Work That Needs to be Done
Before the mobile market enters the state, a retail location is expected to appear on FedExField, which is also home to the Washington Commanders, before the end of the year. The franchise has yet to announce its sportsbook partner, as there are several rumors.
Some rumors suggest that Fanatics could be one of the potential partners as the company has been looking to enter the industry, as its platform will most likely launch in January. Fanatics CEO is thankful that the company was left out of New York's bid as it would have been too costly.
Things are also going as planned in California, as most of the bookmakers that support Proposition 27 have waived the white flag. Fanatics see the Old Line State as a strong destination to launch its platform.
What Sportsbooks Qualified As of Thursday?
The ten operators that qualified include Barstool, Betfred, BetMGM, betPARX, BetRivers, Caesars, DraftKings, Fanatics, FanDuel, and PointsBet. All five of these sportsbooks have retail locations in the state: Barstool Sportsbook, BetMGM, BetRivers, Caesars Sportsbook, FanDuel, and PointsBet.
The Maryland Sports Wagering Application Review Commission is expected to meet on November 21st to award these qualified sportsbooks. Approved operators will go through one final check with the lottery before going live in regards to the mobile aspect.