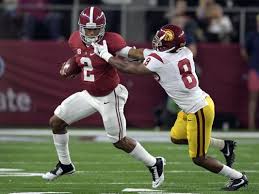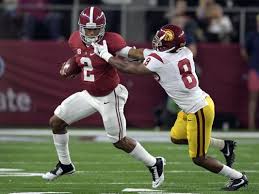 The 2016-17 College Football Playoffs are ready to go as the Selection Committee has chosen the Alabama Crimson Tide, Ohio State Buckeyes, Clemson Tigers, and Washington Huskies.
On Dec. 31, the #1 Crimson Tide will play the #4 Huskies in the Chick-fil-A Peach Bowl, and the #2 Tigers will play the #3 Buckeyes in the PlayStation Fiesta Bowl. The winners of those two games will meet on January 9, 2017 for the NCAA Football national title.
The Way It Went Down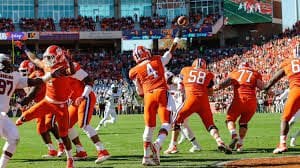 Alabama finished the season a perfect 13-0. They've been ranked number one all season and are heavily favored to win the title. The Crimson Tide left doubts in no one's mind that they are first in the nation right now as they humiliated the Florida Gators in the SEC championship game 54-16.
The Clemson Tigers went 12-1 this year. On Saturday, they beat the Virginia Tech Hokies 42-35 for the ACC title. That game was a battle, as QB Deshaun Watson passed for five TDs. The Tigers' one loss was to Pittsburgh 43-42.
One selection that some thought might go another way was that of the #3 Ohio State Buckeyes. OSU was 11-1 overall. Their one loss was the Penn State 24-21. The Nittany Lions tied the Buckeyes for first in the Big Ten East, but PSU won the tiebreaker. That allowed Penn State to play Wisconsin for the conference championship, which the Nittany Lions won 38-31. Still, PSU ended up ranked fifth.
From the PAC-12, the Washington Huskies earned fourth seed in the 2016-17 College Football Playoffs. Their mark is 12-1. Washington easily beat Colorado 41-10 for the conference title. Their only loss was to USC 26-13.
2016-17 College Football Playoffs- Right Decision?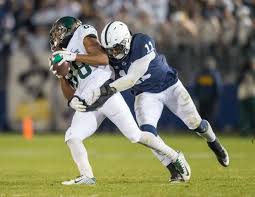 Some question whether the 12-person selection committee made the right choice for the fourth seed of the 2016-17 College Football Playoffs. Washington's schedule was fairly light, as they played Rutgers, Idaho and FCS squad Portland State. Penn State had a much tougher list of opponents that included Pitt, Temple and Kent State. The Lions lost to Pitt, as did Clemson. Michigan also handed PSU a big loss, beating them 49-10.
How heavily favored is Alabama? In their initial game against the Huskies, the line started at -11. In a short time, Vegas pushed it to -14.5. It may go higher. Some books have it as -16.5. If you're taking the Tide, get your cash in fast and good.
For a complete list of this season's bowl games, please go to this link. There are more than 40 games. We will have a preview and free pick for every game with posts starting to appear tomorrow, Dec. 6.