NCAA Previews
2018-2019 North Carolina Tar Heels Basketball Analysis
Competitive Tar Heels Need to Find a Point Guard and Big Man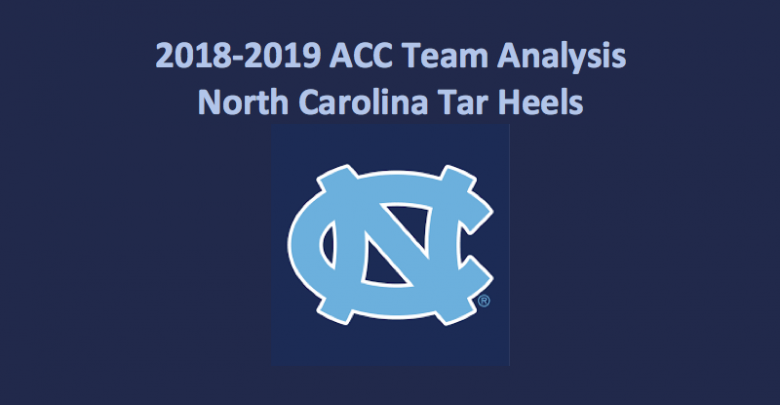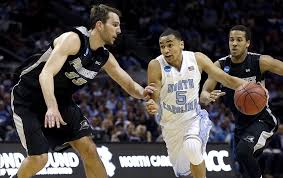 The North Carolina Tar Heels (26-11 Overall, 11-7 ACC) finished fourth in the ACC last season. They then uncharacteristically saw their NCAA Tournament run end early as they lost 86-65 to Texas in the second round. From last season, key players Joel Barry II and Theo Pinson are gone, but head coach Roy Williams still has a fine team. Our 2018-19 North Carolina Tar Heels preview notes that there's certainly reason for optimism this season. After all, the Tar Heels see senior forward Luke Maye return. Maye could be the best player in college basketball.
Frontcourt
In front, Maye (16.9 PPG, 10.1 RPG, 48.6 FG%) will, once again, be given a lot of playing time. The double-double forward averaged 32.2 MPG last season and was the top three-point shooter on the team, hitting 43.1% of his shots from downtown. Maye definitely needs help in the paint. Last season, freshmen Garrison Brooks and Sterling Manley each hit 50-plus percent of their shots. However, both need to be more consistent.
Backcourt
The backcourt will need one of two guards to step up. Junior Seventh Woods, who averaged just seven minutes per game last year, may be the one to replace Berry. Woods missed 17 games last season with a broken foot, and although he's an impressive athlete, the guard has yet to really prove himself. If not him, then freshman Coby White may get the call. Berry, a three-year starter, was the Most Outstanding Player of the 2017 Final Four. There's depth on the wing. Freshman Nassir Little, the MVP of the MacDonald's All-American Game, is one of many with solid playing chops. Returning seniors Kenny Williams and Cameron Johnson both averaged over 10 points per game last year. Williams is the better three-point shooter.
2018-19 North Carolina Tar Heels Preview – Final Word
The two major questions for this team are who will play point and who will be the bug guy upfront? Still, our 2018-19 North Carolina Tar Heels preview anticipates this team as being able to handle a wide-range of opponents. The Tar Heels will be competitive. They will give some of the best teams a run for their money and will be highly competitive in the ACC.