NCAA Previews
Sun Belt East Football Preview
Appalachian State Could Dominate East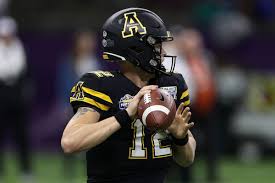 Our Sun Belt East football preview for 2019 projects Appalachian State as a top team. Additionally, this Sun Belt East football preview sees Troy as being very competitive in the division. We project the Appalachian State Mountaineers as making it into the postseason. In addition, we anticipate the Troy Trojans receiving a bowl berth. After that, the Georgia Southern Eagles look to be a club that can make it into the second season. Two Sun Belt East football teams won't be bowl bound at the end of 2019. Those are the Georgia State Panthers and the Coastal Carolina Chanticleers.
Our 2019 Sun Belt East Football Preview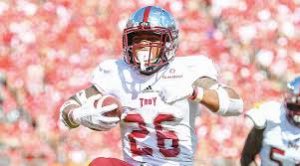 In our Sun Belt East football preview, we have determined that the Appalachian State Mountaineers are the top team by far. Both their offense and defense are first-rate, as are their special teams. The Mountaineers will take first place, while the Troy Trojans should, for a fourth-year running, put up double-digits in wins. They'll take second in the Sun Belt East. Last year, the Georgia Southern Eagles nailed 10 wins. That was eight more than the previous season. They will be in the battle for top-spot this season, but will fall a tad short, ending their season in third place. Georgia State Panthers bring a solid pass attack to the field, but will struggle on the ground and on defense. The Panthers take fourth place, and the Coastal Carolina Chanticleers, who have question marks on both sides of the ball, finish in fifth.
1. Sun Belt East Football – Appalachian State Mountaineers (11-2)
Offense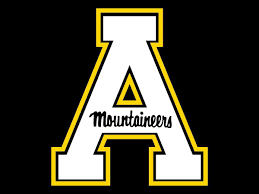 The Mountaineers took first-place in the Sun Belt East and beat Louisiana 30-19 in the conference championship. Last season, Appalachian State averaged 37.3 PPG (17th) and 240.4 YPG rushing (14th). The team's 190.6 YPG passing (99th) gave them a total of 431.0 offensive yards per game, which ranked them 37th in the nation. With 10 starters coming back on offense, including QB Zac Thomas who threw 21 TD passes and ran for 10 more scores last season, this side of the ball is loaded. The O-line is deep and experienced, while the rush attack includes 1,000-plus-yard RB Darrynton Evans. Eight-of-nine top receivers come back, including junior WR Corey Sutton who had 44 catches for 773 yards while scoring 10 times.
Defense and Special Teams
The Mountaineers didn't just have a fine offense, they also mounted a top-notch defense that allowed just 15.5 PPG (4th). Their D gave up a total of 288.0 YPG (6th). Appalachian State's fifth-ranked pass defense allowed 162.2 YPG, while the team's rush D gave up 125.9 YPG (21st). The defensive line is sound, although just one starter returns, and in 2019 this group will be alternating between using three and four upfront. The linebacking group is fearsome and includes senior OLB and top tackler Akeem Davis-Gaither. Along with 105 tackles in 2018, Davis-Gaither posted 8.5 TFL, three QBHs, and seven PBU. In 2018, OLB Noel Cook and ILB Jordan Fehr combined for 161 tackles, nine sacks, 10 TFL, and five QBHs. The defensive backs are awesome, as FS Desmond Franklin and SS Josh Thomas returns after each grabbed four picks last season while combing for seven PBU and 4.5 TFL. On special teams, Evans, who averaged 32.7 yards per run back, returns kicks. Punter Clayton Howell averaged 43.6 YPP, while PK Chandler Staton hit 61-of-61 PATs and 12-of-12 FGs.
2. Sun Belt East Preview  – Troy Trojans (10-3)
Offense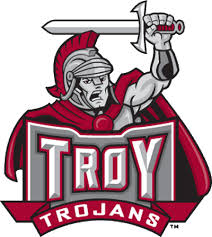 Our Sun Belt East football preview observes that the Trojans averaged a healthy 30.7 PPG (50th) last season. In total offensive yards, Troy put up 389.4 YPG (79th) with their rush attacked being ranked 58th (174.1 YPG) and the passing game coming in at 215.3 YPG (80th). This team took second in the SBC East. Senior QB Kaleb Barker, who as a backup last season tossed 10 TD passes and two INTs, will start.
The top three starters on the receiving unit are gone, but five solid talents return and three junior college transfers join the squad. The Trojan offensive line is a premier unit. The rush attack sees the top three runners return, including 1,000-plus-yard RB B.J. Smith, who scored 13 times, and Jabir Daughtry-Frye, who averaged 7.0 YPA.
Defense and Special Teams
The Trojan defense was ranked 31st in overall yards allowed (347.9 YPG). They gave up 22.0 PPG (T-28th). The pass D earned a ranking of 57th (219.2 YPG), while the rush defense was at 24th (128.7 YPG). All three defensive units are solid. In 2018, senior DE Jarvis Hayes recorded 44 tackles, 4.5 sacks, six TFL, and four QBHs. Despite some losses, seven of the top nine LBs return to that unit. Sophomore MLB Carlton Martial returns as the team's tap tackler (70). He also posted three sacks, 5.5 TFL, and two QBHs. SPEAR Tyler Murray grabbed three INTs, broke up five passes, and made 4.5 TFL. The secondary welcomes Oklahoma transfer Will Sunderland at corner. The D-backs look tough. Punter and PK Tyler Sumpter averaged 45.1 YPP and was 45-45 on extra points and 18-24 on FG. He was 1-1 on 50-plus. Daughtry-Frye offers solid run back skills.
3. Sun Belt East – Georgia Southern Eagles (10-3)
Offense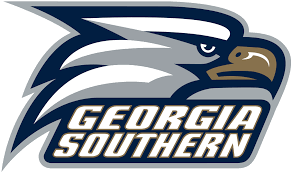 Georgia State, who finished third last year, averaged 266.2 YPG in rushing, which was 7th in the nation. But their pass attack, which averaged merely 79.0 YPG, was ranked 128th. The Eagles were ranked 112th in overall yardage, as they posted 345.2 YPG. The team scored 30.5 PPG (52nd). In 2019, the offense is relatively average. The offensive line has lost a step or two, but it's still a sound group. Dual threat QB Shai Werts, a junior, returns after completing 10 TD passes and running for 15 scores. He tossed no picks. Three of the top-five receivers return, including WR Wesley Kennedy who had 15 catches. Dual threat Wesley Field, who had 1,000-plus-yards rushing and 237 receiving yards, is gone. We expect that the running backs will be down in terms of output this season.
Defense and Special Teams
The Georgia State defense did a decent job last season as they allowed 21.5 PPG (25th). The 37th-ranked rushing defense allowed 140.5 YPG, while the 54th-ranked passing D gave up 216.5 YPG. The team's overall yardage allowed, which came to 357.1 YPG, was ranked 41st. The D-line, which is experienced, returns DE Raymond Johnson who made 43 tackles, 4.5 sacks, 3.5 TFL, and three QBHs. Three starters return to the linebacking unit, which includes sophomore Reynard Ellis. He was tough on the scout team last year. The defensive backs are top-notch. Corners Kindle Vildor, who notched four picks and 11 PBU, and Monquavion Brinson, who recorded a pick and 10 PBU, are terrors. Special teams include Wesley Kennedy on run backs, and Tyler Bass on placekicks. Kennedy is solid on returns, and Bass near perfect on kicks. Junior punter Magill Bauerle has issues with distance and location.
4. Sun Belt East  – Georgia State Panthers (2-10)
Offense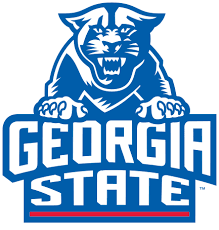 The Panthers, who were last in the Sun Belt East, scored just 23.9 PPG (T-103). They had the 91st-ranked pass attack (206.8 YPG) and 62nd-ranked rushing game (171.4 YPG). The offense averaged 378.2 YPG, which earned them a ranking of 89th. The QB and receiving units are the strongest parts of the offense. Senior QB Dan Ellington is a dual threat. Last season, he passed for 2,119 yards and 12 TDs and rushed for 625 yards and five TDs.
Nine-of-10 top receivers come back. The rushing unit is exceptionally strong and includes sophomore Seth Paige and senior Tra Barnett. Last season, they combined for 11 TDs and close to 900 yards. The offensive line should be a major positive.
Defense and Special Teams
The defense, which was ranked 124th nationally in total yards allowed (489.5 PG), gave up 37.4 PPG (121st). The Georgia State rush defense permitted 251.0 YPG (123rd), while the Pass D gave up 238.5 YPG (89th). Last season, the D-line was porous. To beef-up the front, they've added junior college transfer Tahji Gilbert and others. Senior ILB Ed Curney, the top tackler last season with 81, leads the LB unit. The defensive backs include two talented sophomore corners, Quavian White and Jaylon Jones, as well as sophomore FS Remy Lazarus who nailed 75 tackles last season. Brandon Wright, a senior, returns to punt and kick. He averaged 48.2 YPP and nailed 22-51 inside the 20-yard line. He hit 27-28 extra points and 7-11 FG. Punt and kick returner Penny Hart, who was solid, has to be replaced.
5. Sun Belt East Preview – Coastal Carolina Chanticleers (5-7)
Offense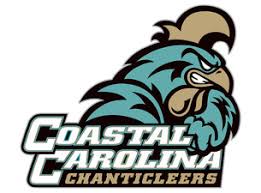 In 2018, the Coastal Carolina Chanticleers finished fourth in the SB East. The 83rd-ranked offense was good for 26.7 PPG, while their total yards came to 379.3 YPG (87th). The team's rushing game accumulated 198.7 YPG (41st), while their pass attack averaged just 180.7 YPG (105th). Sophomore QB Fred Payton, who saw limited action last season, starts. He 75 passes for 677 yards, completing 65.3% of his passes for six TDs. He tossed two INTs. Five-of-six receivers come back, including Ky'Jon Tyler who had 26 catches while averaging 15.3 YPC and catching two TDs passes. Junior RB C.J. Marable returns after gaining 719 yards and scoring six times. He averaged 6.1 YPA. The offensive line should be stronger than it was last season as four starters return and solid recruits arrive. We expect the offense to perform in the same manner it did last season.
Defense and Special Teams
Our Sun Belt East football preview notes that the Coastal Carolina defense was thin, allowing 33.2 PPG (100th) and yardage totaling 450.8 YPG (110th). They posted the 120th rush D and 41st passing D. We expect that the D-line, which is much more experienced than last year's, will perform better versus the run this season. It includes junior DE Tarron Jackson. Last season, he recorded 58 tackles, three sacks, eight TFL, and five QBHs. Still, this line has a long way to go. The LBs are experienced. Top-performer Silas Kelly posted 60 tackles, two TFL, and three PBU. Senior CB Mallory Claybourne, who had three PBU, anchors the D-backs. On punt and kick returns, Ky'Jon Tyler provides decent run back skills. Punter Charles Ouverson averaged 43.1 YPP. Last year as a frosh, PK Massimo Biscardi was 33-36 on extra points and 13-16 FG, including a 50-yarder.
2019 Sun Belt East Football Preview
Bowl Projections
New Orleans Bowl, Dec. 21 – Louisiana Tech Bulldogs and Appalachian State Mountaineers
Camellia Bowl, Dec. 21 – Northern Illinois Huskies and Troy Trojans
2019 Sun Belt East Football Preview
Projected Best Bets
Aug. 31 – Campbell @ Troy – Take Troy in home opener.
Sep. 7 – Furman @ Georgia State – Go with home opener as Panthers win.
Sep. 14 – Norfolk State @ Coastal Carolina – Chanticleers win a tight one.
Sep. 28 – Coastal Carolina @ Appalachian State – Red Wolves over Chanticleers.
Oct. 3 – Georgia Southern @ South Alabama – Visiting Eagles over Jaguars.
Oct. 12 – Georgia State @ Coastal Carolina – We're going with the road team, Panthers.
Oct. 19 – ULM @ Appalachian State – Home team Mountaineers take this one.
Nov. 9 – Georgia Southern @ Troy – Home club takes it.
Nov. 16 – Troy @ Texas State – Bet the visiting Trojans.
Nov 29 – Appalachian State @ Troy – Mountaineers top Trojans.
Utilize this 2019 Sun Belt East preview to give yourself an added edge this NCAA football season. For more information on the Sun Belt, go to our Sun Belt West preview. You can access other conferences through our hub page.