NCAA Previews
2018 American Athletic Conference West College Football Preview
Memphis Looks to be the Top Cat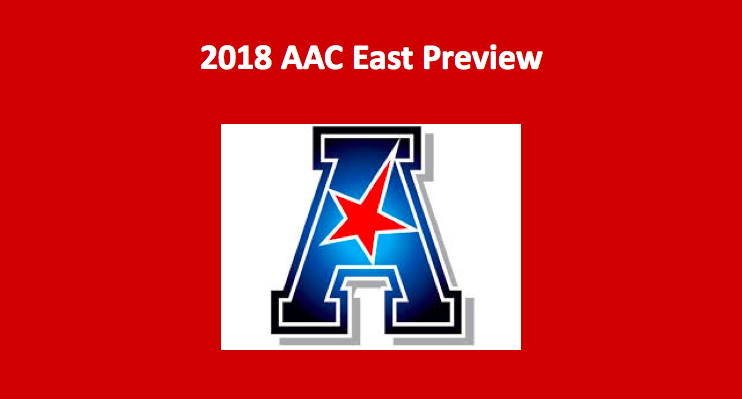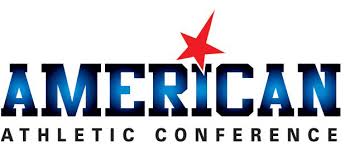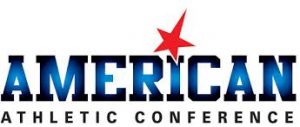 Our 2018 AAC West college football betting preview views the Memphis Tigers as the best team in this division. Last season, they had an explosive offense but a weak defense. Navy will be competitive, as they put a powerful rush attack on the field and a decent D. Houston has a lot of potential due to their solid defense. Tulsa, Tulane, and SMU will have a tough time competing against the top three teams in the West.
However, in devising our 2018 AAC West college football betting preview, we've concluded that SMU's new coach and new defensive coordinator could shake things up enough to surprise some clubs. Tulane shows promise, but not enough to move up the ladder to any large degree. For a complete picture of this conference, after reviewing our 2018 AAC West college football betting preview, please see our 2018 AAC East preview.
2018 AAC West College Football Betting Preview
As noted, the Tigers look sound and tough to beat. Our 2018 AAC West college football betting preview is impressed with their pass attack. For the Midshipmen, it's their awesome running game. Although, it would be very helpful if they could mount a decent pass attack. The Cougar defense is sound and the offense looks like it could be much more effective this season than it was last. The Golden Hurricane could be impressive on the ground and in the air, if they can harness their talent. But can their defense improve enough to give them a shot at winning more than a handful of games?
The Green Wave of Tulane offers a fine rush attack, but needs to upgrade their passing games as well as their run D. As noted, the Mustangs have a new coaching staff and will have a new look. How they deal with their growing pains will partly determine their ability to be successful. Here's how our 2018 AAC West college football betting preview sees these teams performing.
1. Memphis Tigers
Offense
The Memphis Tigers look to be solid on the O-line, which will greatly aid the rush and pass attacks. Last season, they scored 45.5 PPG (2nd AAC, 2nd Nationally). They had the top-rated pass attack in the conference and seventh-ranked in the nation. Amazingly proliferate QB Riley Ferguson has to be replaced. There are choices, including pro-style Arizona State grad transfer Brady White, mobile sophomore David Moore, and red-shirted freshman Connor Adair, who is a lot like Ferguson. Also gone is WR Anthony Miller and his 96 receptions and 18 TD catches. Still, our 2018 AAC West college football betting preview does find that this is a deep, swift, and experienced receiving unit. Four wideouts with three or more TD receptions return to the group. The rush attack includes two productive juniors, Darrell Henderson (1154 YDs, 8.9 YPA, 9 TDs) and Tony Pollard (866 YDs, 5.5 YPA, 13 TDs).
Defense & Special Teams
The secondary is the best part of this defense, while the defensive line, while still sound, is the weakest part of the group. Sophomore CB T.J. Carter (69 TKLs, 11 PBU, 5 INTs) and junior STAR Austin Hall (84 TKLs, 5 PBU, 3 INTs) are top defenders. Hall manufactured seven TFL and four QBHs last season. The D must replace Genard Avery who nailed 80 tackles, 8.5 sacks, and 13.5 TFL last year. Corner Tito Windham broke up 11 passes, while senior LB Curtis Atkins led the team with 88 tackles. Sophomore O'Bryan Goodson, who started last season, returns after making 28 tackles, one sack and three tackles for a loss.
In developing our 2018 AAC West college football betting preview, we noted that Memphis special teams are first-rate, as Pollard averages more than 40 yards per runback. In 2017, he ran back four kicks for touchdowns. As a freshman last season, kicker Riley Patterson was 63-of-64 on extra points and hit 11-of-16 field goals. He did miss two from 50-plus. Red-shirted freshman punter Adam Williams gets his chance. For more information on this team, after reading through our entire 2018 AAC West college football betting preview, please see our top-25 preview of the Memphis Tigers.
2. Navy Midshipmen
Offense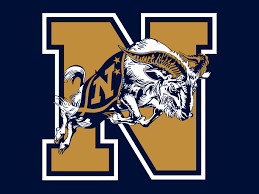 Once again, Navy will run, as they field what was the top-ranked rush offense in the AAC and the second-ranked nationally. Our 2018 AAC West college football betting preview projects that this team will run and will, most likely, pass a bit more than they did last season. Junior Malcolm Perry, who rushed for 1,100-plus yards and 11 touchdowns in 2017, takes over at quarterback. Zach Abey, who rushed for 1,400-plus yards and 19 TDs, moves from QB to WR. Senior Anthony Gargiulo (423 YDs, 5.6 YPA, 3 TDs) will start at running back. The offensive line is solid and deep.
Defense & Special Teams
While the offense scored 30.5 PPG (5th AAC, 48th Nationally) last year, the Midshipmen defense kept teams to 26.3 PPG (5th AAC, 62nd Nationally). The line is the best part of this defensive, while the secondary is the weakest. The frontline is seasoned and includes Josh Webb, who nailed four sacks in 2017, and Jackson Pittman, who brought down QBs 3.5 times. Free Safety Sean Williams, who broke up four passes, created 2.5 tackles for a loss, and made 76 tackles, leads the secondary. Senior Hudson Sullivan (40 TCKLs, 1 SCK, 1 TFL) is the anchor of the linebacking unit. Punter Owen White (40.5 YPP, 14 w/in20), a junior, has a sound leg, while senior PK Bennett Moehring (42-43 XP, 8-15 FG) needs to improve on accuracy. Malcolm Perry has some fine run-back chops.
3. Houston Cougars
Offense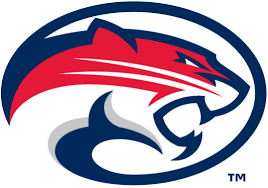 Our 2018 AAC West college football betting preview sees the Houston Cougars as enjoying another winning season. The last five seasons, they've been on the positive side. In 2017, the Cougars averaged 28.3 PPG (7th AAC, 65th Nationally) and totaled 428.2 YPG (6th AAC, 40th Nationally). This is an offense that underachieved in 2017 and is looking to put more points on the board. Our 2018 AAC West college football betting preview finds that it all starts with junior QB D'Eriq King (64.7 COMP%, 7 TDs, 2 INTs). He's a decent passer and powerful rusher. King averaged 5.3 yards per rush and scored eight touchdowns last season on the ground.
Junior WRs Courtney Lark (13 REC, 18.1 YPC, 2 TDs) and Keith Corbin (10 REC, 16.4 YPC, 0 TDs) both have big-play potential. There's a lot of competition to replace top-rusher Duke Catatlon. Baylor grad transfer Terence Williams has a good shot at starting. The O-line is experienced and should show improvement from last season.
Defense & Special Teams
The Houston defense was good last year and will be even better this season. They held opponents to 23.8 PPG (2nd AAC, 42nd Nationally). Junior DT Ed Oliver (73 TKLs, 5.5 SCKs, 11 TFL), an All-American, comes back for one more season. He had seven QBHs and three PBU. Senior OLB Emeke Egbule (62 TKLs, 2 SCKs, 4.5 TFL) is the leader of the linebacking unit. Senior strong safety Garrett Davis (50 TKLs, 4 PBU, 4 INTs) is smart, fast, and accomplished. PK Caden Novikoff was perfect on extra points and was 12-of-15 on field goals. Punter Dana Roy averaged 41.8 YPP and pinned 25 within the 20. The return game looks to be healthy.
4. Tulsa Golden Hurricane
Offense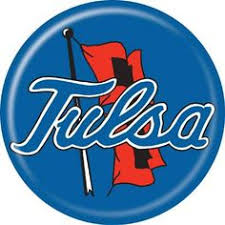 The Tulsa Golden Hurricane offense had the 14th nationally ranked rush attack in the nation. They averaged 29.3 PPG (6th AAC, 54th Nationally). The big problem for this team last season was at quarterback, as inconsistent play plagued Tulsa signal callers. Sophomore QB Luke Skipper (55.9 COMP%, 3 TDs, 4 INTs) returns with experience. He's poised to have a much better 2018. However, so too is Chad President (52.9 COMP%, 3 TDs, 2 INTs). President, an overall ineffective passer, is a solid runner who rushed for nine scores while averaging 9.3 YPA. We expect he will start.
The receiving unit sees three starters come back, including senior Justin Hobbs (55 REC, 15.1 YPC, 3 TDs). The rush attack loses 1500-plus yard rusher D'Angelo Brewer. Sophomore RB Shamari Brooks (687 YDs, 5.8 YPA, 10 TDs) moves into the starting spot, and should do well there. The offensive line is vastly improved and should be a real asset. Look for more production on this side of the ball in 2018.
Defense & Special Teams
The Tulsa defense was porous in 2017, allowing 37.5 PPG (10th AAC, 121st Nationally) and 528.9 YPG (11th AAC, 128th Nationally). The D was inexperienced and hurt by numerous injuries. The Golden Hurricane frontline returns numerous starters and will show improvement, but they will not be a strength. They will still have a tough time stopping the run. As far as putting pressure on QBs, this team returns a total of one sack and two quarterback hurries.
Four top performers do come back with FS McKinley Whitfield (113 TKLs, 6 TFL, 8 PBU) having led the team in tackles, TFL, and PBU. MLB Cooper Edmiston notched 106 tackles and CB Reggie Robinson is back having broken up nine passes. Special teams are fairly sound, although they do need improvement on punt returns. Kickoff returns were handled well by Keylon Stokes who averaged 20.3 YPR. In his first season, punter Thomas Bennett (42.3 YPP, 16 w/in20) did well, although he did have two blocked. Walk-on Nathan Walker looks to be the new placekicker.
5. Tulane Green Wave
Offense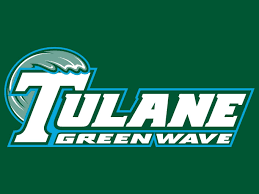 The Green Wave of Tulane had a good rush attack, as they averaged 231.5 YPG (4th AAC, 20th Nationally). They scored 27.5 PPG (8th AAC, 74th Nationally). Senior QB Jonathan Banks (56.6 COMP%, 12 TDs, 5 INTs) is a decent passer and good rusher. He averaged 4.0 YPA, while scoring seven times on the run and gaining close to 600 yards. The three top receivers are back, including senior wideout Terren Encalade (39 REC. 18.7 YPC, 4 TDs). Texas Tech transfer Corey Dauphine, a junior, may be the key to a running game that must do without 1,000-plus yard running back Dontrell Hillard. The offensive line is deep and experienced. They are one of the best in the conference.
Defense & Special Teams
The Green Wave found it difficult stopping the run last season. They allowed 210.4 YPG (10th AAC, 112th Nationally). At the same time, they gave up 29.2 PPG (6th AAV, 84th Nationally). Five the team's top nine tacklers are gone, including All-AAC corner Parry Nickerson. LB Zachary Harris (69 TKLs, 3 TFL) and DE Cameron Sample (25 TKLs, 2 TFL, 1 PBU) are the major playmakers in front. The speedy P.J. Hall (18 TKLs, 1 TFL, 2 PBU) moves from corner to strong safety, while corner Donnie Lewis (36 TKLs, 11 PBU, 3 INTs) offers refined defensive skills.
True freshman Ryan White, a AA high school punter, takes over at that spot. Junior PK Merek Glover (32-34 XP, 8-9 FG) is solid from under 40 yards. The run back game needs to be improved. Tulane has not had a winning season since 2013 when they went 7-6. Our 2018 AAC West college football betting preview sees that trend continuing.
6. SMU Mustangs
Offense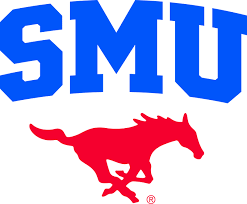 The SMU Mustangs have an offense that can deliver. They also have a new coach in Sonny Dykes (41-46). Dykes comes with seven years of head coaching experience at Louisiana Tech and California. He's instituting a new offense that will rely heavily on junior QB Ben Hicks (58.5 COMP%, 33 TDs, 12 INTs). Dykes will emphasize the air attack in a massive way. The two top receivers from last season are gone, which means that junior wideout James Proche (40 REC, 20.4 YPC, 6 TDs) will need to take the lead. The athletic and skilled Braeden West, who had 568 rushing yards and caught 18 passes last season, will be used in multiple roles. The O-line has decent experience but must learn a new system.
Defense & Special Teams
The bane for this team is the defense, which cannot stop opponents from scoring. The Mustangs offered opponents 36.7 PPG (9th AAC, 118th Nationally). They were weak against the pass and the run. Kevin Kane has been brought in from Northern Illinois to create a new scheme. The Mustangs go from a 4-2-5 to a 4-3-4 look. The point is to win the battles at the line of scrimmage with much more physical play. The secondary sees all four starters return. Senior CB Jordan Wyatt (49 TKLs, 8 PBU, 4 INTs) is the cornerstone of this unit. Safety Mikial Onu (105 TKLs, 7 PBU, 2 INTs) is a quality player. Special teams need help on running back punts and kicks. Punter Jamie Sackville (40.6 YPP, 21 w/in20) is back after a fine sophomore year. Florida State transfer Kevin Robledo (13-14 XP, 1-1 FG), who saw limited action in 2017, will be the PK.
2018 AAC West Preview
Bowl Projections
Armed Forces Bowl: Army West Point vs Houston
Birmingham Bowl: Arkansas vs Memphis
2018 AAC West College Football Betting Preview
Projected Best Bets
Sept 1: SMU @ North Texas – Mustangs by 14.
Sep 8: Nicholls State @ Tulane – Take Tulane with any spread. This should be a win for them.
Sep 29: Houston Baptist @ SMU – We like the home team by about 20.
Oct 4: Tulsa @ Houston – Wager on Cougars at -10.
Oct 6: Navy @ Air Force – Take Navy by -3.0. Yes, the Falcons will be very tough.
Oct 13: Houston @ East Carolina – Cougars maul Pirates by about 17 points.
Nov 3: East Carolina @ Memphis – Tigers win by 10.
Nov 10: Tulsa @ Memphis – Tigers, at -20. They win two straight
Nov 24: Navy @ Tulane – Bet Navy at -18 or fewer.
Dec 8: Army @ Navy – Midshipmen win first time since 2015. Really, they do!
Connect to our college football betting preview conference hub for information on all FBS programs. For a complete picture of this conference, please see our 2018 AAC East college football betting preview. We hope our 2018 AAC West College Football Betting Preview was informative and useful.