NCAA Previews
2018-2019 Villanova Wildcats Basketball Analysis
Can 'Nova Repeat?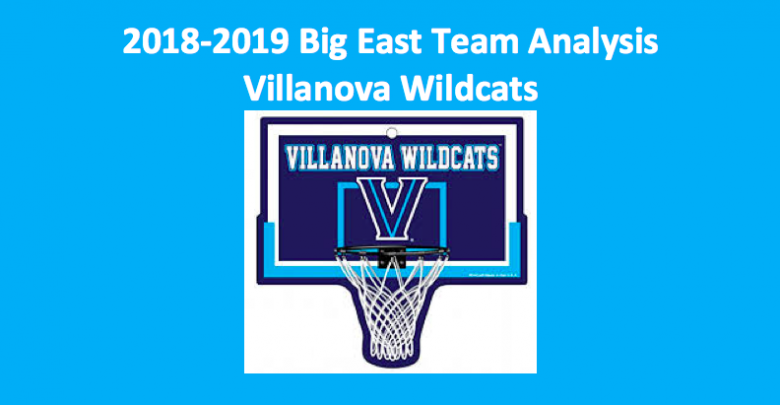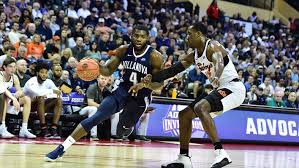 It was certainly a good year for the Villanova Wildcats (34-6 Overall, 14-4 Big East), as they finished second in the Big East, and then took down the NCAA National Championship by beating Michigan 79-62. Our 2018-19 Villanova Wildcats basketball preview projects this team to be, once again, highly competitive.
They should take first place in the Big East and go deep into the tournament. But their chances of repeating are slim. After all, they have lost a lot of talent. Then again, the Cats have some guys who are ready to step up and produce.
Frontcourt
Leading scorers Mikal Bridges and Omari Spellman, both forwards are gone. The hope is that senior Eric Paschall (10.6 PPG, 5.3 RPG, 53.3 FG%) can pick up some of the slack. It's thought that Paschall, an all-around force on the court who can shoot from outside as well as in, dish off to teammates and set up players, and rebound, can and will become a primetime player. In his freshman season last year, forward Dhamir Cosby-Roundtree (3.1 PPG, 2.4 RPG, 77.9 FG%) developed and matured. His sound on the boards and a good inside player. Freshman Sadding Bey and Cole Swider look promising.
Backcourt
In his junior season last year, Phil Booth (10.0 PPG, 2.9 APG, 44.1 FG%) was doing a great job until he broke his hand. After it healed, he did come back late in the season and made significant contributions. Booth, who is considered to be a true team player, will be the guy who sets up the offense, makes decisive baskets, and runs the team. Five-star freshman Jahvon Quinerly will compete for time with sophomore Colin Gillespie (4.3 PPG, 1.1 APG, 45.2 PPG). Gillespie shot 39.4% from downtown.
2018-19 Villanova Wildcats Basketball Preview – Final Word
Head coach Jay Wright has to replace four players from last season who each shot 40% or better from downtown. That won't be easy to do. But there are some very solid sophomores as well as seniors Booth and Paschall. In other words, 'Nova certainly has some talented players who also have a decent amount of experience. Our 2018-19 Villanova Wildcats basketball preview does see this club getting to the Big Dance. The big question is will they get past the second round? And if so, can they sustain themselves past the Sweet 16 mark? If Villanova can get to the Elite Eight, then anything can happen.
Big East News and Updates