NCAA Previews
2018-2019 Indiana Hoosiers Basketball Analysis
Higher Free Throw Success Rate Will Equal More Wins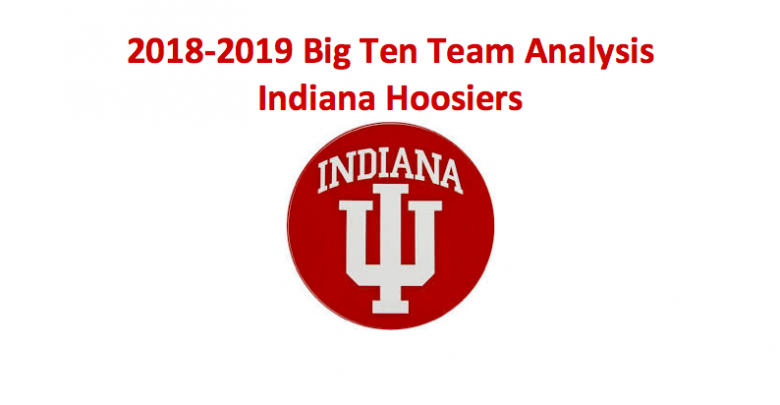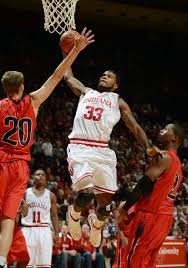 In 2016, the Indiana Hoosiers (16-15 Overall, 9-9) made it to the Sweet 16 of the Big Dance. In 2017, it was the NIT. Last year, they went to neither tournament. But our 2018-19 Indiana Hoosiers basketball preview finds a lot more promise in this team. At this point, head coach Archie Miller has achieved two of his goals. One was to get this team playing tighter D. That started to happen about halfway through last season. The other was to recruit top talent. He's got a top-10 class this year, including three fine in-state prospects. There's still a way to go, but Miller does have a team that we expect will do well in the regular as well as post season.
Frontcourt
Senior forward Juwan Morgan (16.5 PPG, 7.4 RPG, 57.9 FG%) comes back for one more season. Last year, he led the Hoosiers in points, rebounds, blocks, and free throw attempts. Morgan is solid player on both sides of the court. The center position is a question mark. If De'Ron Davis (9.6 PPG, 4.3 APG, 61.5 FG%) can rehab his Achilles, then he'll get the start. If he's not healthy enough to go, then perhaps red-shirted freshman Race Thompson will be given the nod. Look for Justin Smith (6.5 PPG, 3.2 RPG, 55.0 FG%) and Zach McRoberts (2.8 PPG, 3.4 RPG, 42.9 FG%) to occupy the other forward position. Smith has fine moves and an acrobatic shot. McRoberts offers a good three-point shot and sound defense.
Backcourt
Guard Devonte Green (7.6 PPG, 2.5 APG, 36.4 FG%) may get the starting spot. But for that to happen, he's going to have to show some improvement. Green has to improve his decision-making, ball handling skills, and shooting accuracy. If can't do the job, perhaps freshman Robert Phinisee can. Sophomore Ajami Durham (4.8 PPG, 1.9 RPG, 40.9 FG%) offers decent scoring chops, while freshman guard Romeo Langford can score from just about anywhere, going inside and out.
2018-19 Indiana Hoosiers Basketball Preview – Final Word
Our 2018-19 Indiana Hoosiers basketball preview projects this team to be NCAA Tournament bound. They have the talent and experience. We also think they will improve on the free throw percentage, which last season stood at 65.7%. That percentage was 13th in the Big Ten 331st in the nation. We don't expect this team to be at the top spot in the conference. But a fourth- or fifth-place finish is definitely possible, which would be much better than their seventh-place Big Ten finish last season.
Big Ten News and Updates