NCAA Previews
ACC Coastal Football Preview
Hurricanes Look to be the Real Thing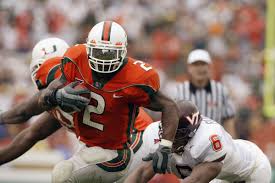 Our ACC Coastal football preview for 2019 has odds on Miami as the top team. However, our ACC Coastal football preview also finds that every team in this division has some major question marks. We do think that the Miami Hurricanes will be a contender for a major bowl. After that, it's likely that the Virginia Tech Hokies and Virginia Cavaliers will make it into the NCAA Football postseason. That leaves the Pittsburgh Panthers, North Carolina Tar Heels, Duke Blue Devils, and Georgia Yellow Jackets out of postseason contention. Three of those four teams, all but North Carolina, made a bowl appearance in 2018.
Our 2019 ACC Coastal Football Preview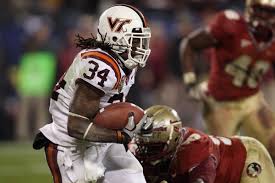 In our 2019 ACC Coastal football preview, we anticipate much of the division flipping from how things ended up in 2018. In 2018, Pittsburgh and Georgia Tech finished one and two and Miami was somewhere in the middle. Virginia Tech had a losing record and Duke a winning mark, while North Carolina was dead last. This year, we find that the Miami Hurricanes will have a resurgence and top the ACC Coastal. They may have questions at quarterback, but they are still the best all-around team in the division. Also, the Virginia Tech Hokies move up from fifth to second place. The Hokies have holes in their D, but they possess a decent offense and a forgiving schedule.
As they did last year, the Virginia Cavaliers, with solid quarterbacking and one of the better defenses in the ACC Coastal, willfinish third. The other four teams all possess some major issues. We pick the Pittsburgh Panthers to end up fourth. They are in need of a better O-line and kinder schedule. The North Carolina Tar Heels will be better than they were in 2018 when they won two games. The Tar Heels will actually move up from last to fifth. After that, the Duke Blue Devils, who have major offensive challenges, look to finish sixth, as they did in 2018, and the Georgia Tech Yellow Jackets, who have a worrisome defense and rough schedule, end up seventh.
1. ACC Coastal Football – Miami Hurricanes (7-6)
Offense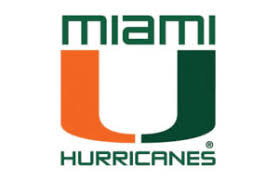 The Miami Hurricanes have three players competing for quarterback. According to our ACC Coastal football preview, the three contenders, sophomore N'Kosi Perry, red-shirted freshman Jarren Williams, and OSU transfer Tate Martell, all looked good this spring. In six starts last year, Perry completed 50.8% of his passes, tossing 13 TDs and six INTs. The two top receivers return, while talented Buffalo transfer K.J. Osborn joins the team. In 2018, junior wideout Jeff Thomas had 35 catches for 563 yards and three touchdowns. TE Brevin Jordan caught 32 passes, scoring four times. Last season Miami averaged 191.5 rushing YPG (45th). This season, with one of the best ACC O-lines, they should do even better. Although top performer Travis Homer is gone, the Hurricanes have sophomores Cam'Ron Harris and Lorenzo Lingard as well as junior DeeJay Dallas to call on. Each saw action last season. Dallas topped the trio with 109 carries, 617 yards, and a half-dozen TDs.
Defense and Special Teams
In 2018, the Miami defense held opponents to 19.5 PPG (18th) and allowed 135.8 passing yards per game (1st). Also, they allowed 143.3 YPG (43rd ), and the Hurricanes were fourth in total yards allowed (278.9). In 2019, Miami will put another fine defense on the field. Upfront, junior DE Jonathan Garvin offers quickness and smarts. In 2018, he accumulated 60 tackles, 5.5 sacks, 11.5 TFL, and five PBU. Senior NT Pat Bethel offers experience and leadership. The linebacking unit is well-stocked and includes MLB Shaquille Quarterman and WLB Michael Pinckney. Quarterman, the top returning tackler (82), had six sacks, six QBHs, and eight TFL, while Pinckney recorded 74 tackles, 3.5 sacks, five QBHs, and 6.5 TFL. There are questions regarding the secondary; however, this is still a solid group. Junior corner Trajan Bandy, who garnered three interceptions, defended eight passes, and recorded 4.5 TFL, leads that unit.
Special teams are also solid with the punt return unit featuring two guys, Dallas and Thomas, who each recorded a TD. Dallas averaged an impressive 17.4 YPR and Thomas a hefty 24.6 YPR. Dallas also averaged 21.6 YPR on kickoffs. Sophomore Bubba Baxa returns after hitting 45-of-46 extra points and 9-of-12 field goals. Sophomore punter Louis Hedley, an Aussie, may have won the job from senior Jack Spicer who struggled last season, averaging just 37.7 YPP.
2. ACC Preview – Virginia Tech Hokies (6-7)
Offense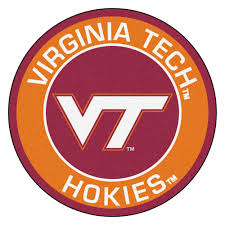 Our ACC Coastal football preview sees the Hokies as having the potential to better their 29.8 PPG (60th) due to an uptick in their pass attack. Junior Ryan Willis came into his own last season, completing 58.5% of his passes for 2,716 yards. He tossed 24 TDs and nine picks. We think he'll do even better in 2019. Plus, four-of-five top receivers return, including junior wideout Damon Hazelton. Hazelton led Virginia Tech with 51 catches, 802 yards, and eight TDs. The Hokies have never had a 1,000-yard rusher under head coach Justin Fuente, and we don't expect that to change this season. There's experience at running back. We see junior Deshawn McClease, who last season posted 96 carries accumulated 433 yards and two scores while averaging 4.5 YPA, taking the top spot. The O-line has depth and experience.
Defense and Special Teams
Last season, the Hokies allowed 31.0 PPG (85th) and an average of 210.3 YPG rushing (106th). Passing yards came to 228.4 (63rd) and total yards were 438.7 (98th). Although 10 starters return, there are still O-line and secondary issues. The linebacking unit is the best of this group and the D-backs the most improved. Last season, the D-line was porous; they can only improve this year. They can't be worse. At DE, look for major contributions from sophomore TyJuan Garbutt, who last season notched 5.5 TFL, two QBHs, and one sack, and senior Houshun Gaines, who had 4.5 sacks, 5.5 TFL, and six QBHs. The LBs are deep and include last year's top tackler (105) Rayshard Ashby. The secondary includes ROV Reggie Floyd who had 88 tackles, 9.5 TFL, and two picks. Sophomore corner Caleb Farley had a solid freshman season, recording two picks and seven PBU.
On special teams, junior punter Oscar Bradburn is top-notch. He averaged 42.6 YPP last season and pinned 23-of-69 within the 20-yard line. Also, junior PK Brian Johnson proved tp be reliable connecting on every one of his 44 extra points and 12-of-18 field goals. Hazelton averaged 5.4 yards per punt return, while Terius Wheatly offered 26.4 YPR on kickoffs. Both return.
3. ACC Coastal Football – Virginia Cavaliers (8-5)
Offense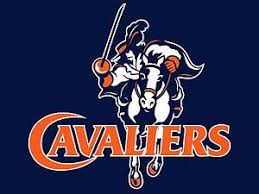 In senior Bryce Perkins, the Cavs have one of the best QBs in the ACC. Perkins, a dual threat, completed 64.5% of his passes last season for 2,680 yards, and he carried the ball 212 times, rushing for another 923 yards. He tossed 25 TD passes and ran for nine more scores. Interceptions came in at nine. Our ACC Coastal football preview finds that although his top pass catcher Olamide Zaccheaus, is gone, there depth in the receiving corps. Two seniors, Joe Reed and Hasise Dubois, return having caught seven and five TD passes respectively. Jordan Ellis, who rushed for 1,000-plus yards and scored 10 times last season, is gone. Can junior P.K. Kier, who had 26 carries for 80 yards in 2018, step up? He has power and is tough and durable, but Kier possesses precious little experience. The offensive line is deep and experienced and should be an asset.
Defense and Special Teams
The Virginia defense allowed 20.1 PPG (21st) and 183.0 passing yards per game (16th) last season. They permitted opponents 147.5 yards per game in rushing (47th), which made them 20th in the nation in total yards allowed (330.5 PG). They were solid. This season, the defensive line has the most question marks. Overall, the defensive line is sound, and although this group doesn't possess any stars, they look to be healthy and able to improve. Senior NT Eli Hanback reliably anchors this group.
Our ACC Coastal football preview finds that the LB unit includes returning top tackler (66) Jordan Mack, a senior, and junior OLB Charles Snowden. Last season, Mack recorded 2.5 sacks, 3.5 TFL, and five QBHs, while Snowden accumulated 61 tackles, five TFL, and nine PBU and QBHs each. He also made two picks and had 2.5 sacks. He's a high-motor guy. The defensive backs are exceptionally strong. Senior corner Bryce Hall brings game, last season, he accumulated 22 PBU as well as two interceptions. Junior FS Joey Blount returns having recorded 65 tackles, two picks, three PBU, and five TFL.
Reliable and strong punter Lester Cole will need to be replaced. Returning placekicker Brian Delaney may also assume the role of punter. Although, there are other options. Delaney, a junior this season, was 25-for-25 on extra points and 12-of-16 on field goals. Reed is back to return kicks after averaging 27.2 YPR last season. Tavares Kelly will likely bring back punts after coming in at 11.0 YPR in 2018.
4. ACC Preview – Pittsburgh Panthers (7-7)
Offense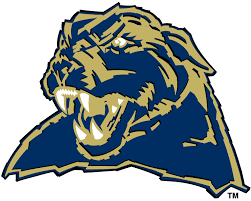 The Pittsburgh Panthers, who averaged 25.6 PPG (93rd) while putting the 18th-ranked rush attack (227.9 YPG) on the field, must replace two 1,000-plus-yard rushers, Qadree Ollison and Darrin Hall. They do bring back four running backs with experience, but none are of the caliber of the two that just left. We expect A.J. Davis and V'Lique Carter will get the call. Junior QB Kenny Pickett, who threw for 1,969 yards and 12 TDs last season, get the nod. Pickett completed 58.1% of his passes while putting up six picks. The two top receivers, senior Maurice Ffrench and junior Taysir Mack, will start at WR. Ffrench had 35 receptions and scored six times while averaging 14.7 YPC. Mack averaged 22.3 YPC while scoring once and making 25 catches. The offense line is good, but they have lost some talent. This team may struggle to put points on the scoreboard.
Defense and Special Teams
In 2018, the Panther scoring defense allowed 27.8 PPG. Both the D-line and LB unit look to be less than they were last season. At DE junior Rashad Weaver is ready to pick up at where he left off last season when he nailed 47 tackles, 6.5 sacks, and 7.5 TFL. Plus, weaver posted 10 QBHs and four PBU. He's a major asset. Junior MLB Elias Reynolds, who made 49 tackles last season, anchors the LB group. The defense backs look strong. Senior corner Dane Jackson broke up 14 passes last season, while safety Damar Hamlin led the team with 90 tackles while taking down two picks and breaking up four passes.
The Pittsburgh special teams, according to our ACC Coastal football preview, are strong, as junior PK Alex Keesman, who hit four-of-four 50-plus-yard field goals last season, is set to go. He was 13-of-17 on three-point kicks and 40-of-42 on extra points. Australian punter Kirk Christodoulou looks to repeat last year's performance where he averaged 41.4 YPP. On kick returns, French is especially dangerous converting two for scores last season while averaging 27.4 YPR.
5. ACC Coastal Football – North Carolina Tar Heels (2-9)
Offense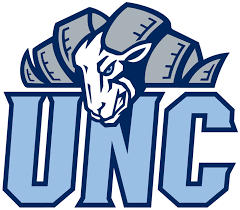 The Tar Heels come into the 2019 college football season with one of the better O-lines and rush attacks in the ACC. However, despite having some fine talent, which includes NFL prospect Charlie Heck, the offensive line does lack depth. The team's two top rushers from last season, senior Antonio Williams and junior Michael Carter return. They combined for over 1,000 yards and seven TDs. However, we expect sophomore RB Javonte Williams, who had 43 carries for 226 yards and five scores, to be the starter. He is that good. QB could go to one of three candidates, but our bet is on true freshman Sam Howell. Howell, who originally committed to Florida State, broke the all-time North Carolina high school passing record. If he does not work out, red-shirted freshman Cade Fortin, who completed 32-of-65 passes last season, may get the call. In the receiving area, three of this team's top-four performers return. Each of the three caught two TD passes last season, but only one, Dazz Newsome, had more than 20 catches. Newsome made 44 receptions while averaging 11.5 YPC.
Defense and Special Teams
Our ACC Coastal football preview observes that last season North Carolina could not stop the run as they allowed opponents 218.8 YPG (111th). The defense was ranked 64th versus the pass and 105th in overall yardage allowed. They gave up 34.5 PPG (107th). The defensive line is less experienced than last season's and there are questions concerning depth. However, there's solid talent at each end. Three starters return to the linebacking group, bit one of them is not last season's leader in tackles (105) and TFL (7), Cole Holcomb. However, both Dominque Ross and Trey Morrison, are back. Ross posted 47 tackles, three TFL, four PBU, and three QBHs. Morrison notched 46 tackles, two sacks, 3.5 TFL, and four PBU. The secondary players are experienced and include corner Patrice Rene, who grabbed two picks and broke up five passes, and safety Myles Dorn, who returns as the team's leading tackler with 55. Dorn also posted two interceptions, three PBU, and 2.5 TFL.
Along with being North Carolina's top pass catcher, Newsome is also the team's punt return specialist. In 2018, he averaged 15.1 YPR, bringing one back for a score. Kick returner Anthony Ratliff-Williams is gone. His spot is up for grabs. Appalachian State graduate transfer Michael Rubino will likely replace PK Freeman Jones. Punter Hunter Lent is also gone and will be replaced by freshman Ben Kiernan.
6. ACC Preview – Duke Blue Devils (8-5)
Offense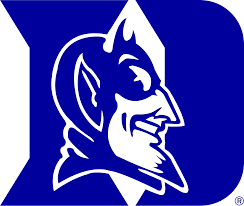 In our ACC Coastal football preview, we note that the Duke Blue Devils bring a solid offensive line to the field. That will help both their 77th-ranked rushing offense and 52-ranked air attack. In 2018, Duke averaged 29.4 PPG. That might go up if senior QB Quentin Harris can adapt to a new offense that calls for a more mobile quarterback. The receiving corps lost its top four pass catchers. It's less experienced and lacks depth. Sophomore WR Jake Bobo, who's speedy and can stretch the field with aplomb, could be a major factor in this team's success. Duke's top two rushers, Deon Jackson, who accumulated 847 yards and scored seven times, and Brittain Brown, who was good for 369 yards and three TDs, will try to top last season's output.
Defense and Special Teams
The Blue Devils' defensive line and defensive backs are both sound units. Last season, this team, which allowed 27.4 PPG (72nd), was ranked 36th versus the pass, as they allowed 199.5 YPG in the air. The problem was this team could not stop the run, as they gave up 209.3 yards per game (105th) on the ground. DEs Victor Dimukeje and Drew Jordan have a lot of potential. In 2018, Dimukeje was responsible for 42 tackles, 3.5 sacks, five TFL, and nine QBHs. Jordan notched 33 tackles, 2.5 sacks, 1.5 TFL, and three QBHs. The linebacking group is thin and has more questions than answers. The secondary, as noted, does look sound. Senior corner Mark Gilbert, All-ACC, played in only two games last season due to an injury. He's healthy and back. Free safety Marquis Waters, who posted 68 tackles, three TFL, one INT, four PBU, and four QBHs, should be a factor this season. Look for DEV Dylan Singleton, a senior, to also be a difference-maker. Singleton is the top returning tackler for Duke with 75.
Senior punter Austin Parker, who averaged 41.4 YPP and placed 23-of-67 within the 20-yard line, is dependable. Junior kicker A.J. Reed replaces Colin Wareham who was 9-of-13 on field goals and could not sink one past the 35. Jackson will return kicks again after averaging 21.8 YPR last season. The Blue Devils need a new punt return man.
7. ACC Coastal Football – Georgia Tech Yellow Jackets (7-6)
Offense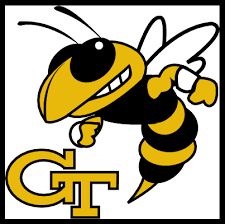 This season, the Yellow Jackets look to put a quarterback in place who can pass as well as rush. The offense will go with the option and that means that junior QB Lucas Johnson will get the first shot at running it. Johnson is a relative unknown as he missed all of 2018 with a foot injury and has only played two college games. In addition, the Yellow Jackets will look to their receivers to do more. They add UConn graduate transfer Tyler Davis at TE and will look to explosive sophomore Malachi Carter to reach a new level of output.
The good news is the O-line looks fairly stable, while the running game should provide good production with junior Jerry Howard, who averaged 5.3 YPA and scored five TDs last season, leading the way. The Jackets did have the number one rushing offense in the nation last year, as they averaged 325.0 YPG. However, their passing offense was 126th (83.8 YPG). Expect to see more of a balance in 2019.
Defense and Special Teams
On defense, the line looks to be the weakest unit. That's worrisome as QBs as well as RBs may run over them. The two-top returning LBs. senior David Curry in the middle and sophomore Charlie Thomas at the wide spot, return having notched 47 and 48 tackles respectively. At free safety, Tariq Carpenter posted 55 tackles, two picks, and five TFL. In his freshman season last year, corner Tre Swilling grabbed one pick while defending six passes. Overall, there's talent but depth is certainly an issue. Plus, the defensive line lacks experience.
The special teams include All-ACC kick returner Juanyeh Thomas and All-ACC punter Pressley Harvin. Thomas averaged 25.2 YPR and broke two for scores. Harvin nailed 14-of-35 within the 20-yard line while averaging 41.3 YPP. As a freshman last season, PK Wesley Wells was perfect, hitting all 39 extra points and his nine field goal attempts. Georgia Tech looks for a new punt returner.
2019 ACC Coastal Football Preview
Bowl Projections
Camping World Bowl, Dec. 28 – Virginia Tech Hokies and Iowa State Cyclones
Orange Bowl, Dec. 30 – Miami Hurricanes and Notre Dame Fighting Irish
Sun Bowl, Dec. 31 – Virginia Cavaliers and Washington State Cougars
2019 ACC Coastal Football Preview
Projected Best Bets
Aug. 31 – Virginia Tech @ Boston College – We're taking Hokies at around -7.
Sep. 7 – North Carolina A&T @ Duke – Bet Blue Devils at -7 or fewer.
Sep. 14 – The Citadel @ Georgia Tech – Yellow Jackets win by about 20.
Sep. 28 – Delaware @ Pittsburgh – We like the Panthers at around -9.
Oct. 12 – Rhode Island @ Virginia Tech – Wager on VT at around -21.
Oct. 19 – Georgia Tech @ Miami – Home team Miami (FL) by three.
Oct. 26 – Miami @ Pittsburgh – Take Hurricanes by -14.
Nov. 9 – Virginia @ Georgia Tech – Cavs by about 4 points.
Nov. 23 – Mercer @ North Carolina – Take the Tar Heels at around -31.
Nov 30 – Miami @ Duke – Hurricanes blow away Blue Devils.
Utilize this 2019 ACC Coastal preview to give yourself an added edge this NCAA football season. For more information on the ACC, go to our ACC Atlantic preview. You can access other conferences through our hub page.