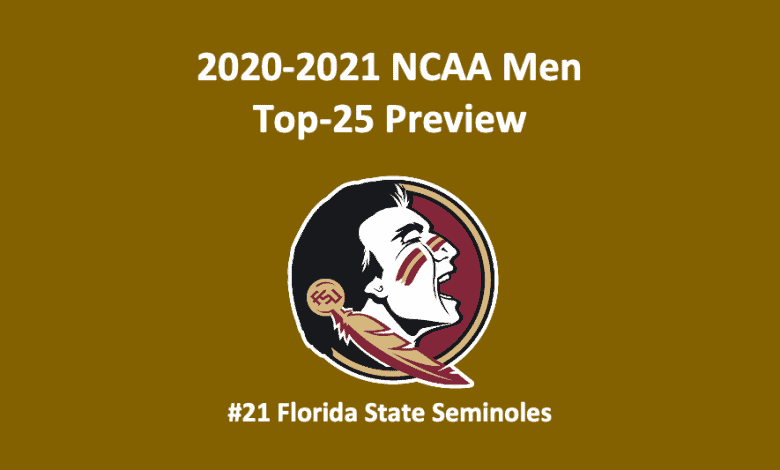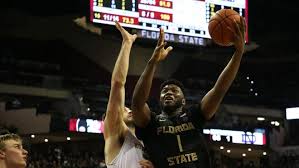 Our Florida State basketball preview 2020 – 2021 notes that the Seminoles topped the ACC last season, as they scored their second conference title ever. They were 16-4 in the ACC and 26-5 overall. The Seminoles were one of the best teams in college basketball as coach Leonard Hamilton, who had been guiding the team for 18 years, had what was his best season. Although they opened their 2019 -2020 season with a 63-61 loss to Pittsburgh, the 'Noles were undeterred. They won their next seven, which included beating #6 Florida and #15 Tennessee. Then, after their second loss, Florida State ran off 10 more wins in a row. In their final dozen games, the Seminoles were 9-3. They won the conference by one game, as Virginia, Duke, and Louisville all occupied second place.
Stats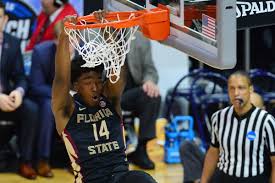 In most primary statistical categories, this team finished anywhere from the middle to near the top. Two areas where this team could benefit from improvement are assists per game, which averaged 13.2 PG (168th Nationally, 9th ACC) and turnovers per game, which totaled 13.3 PG (190th Nationally, 12th ACC). On offense, the team averaged 75.4 PPG (65th Nationally, 2nd ACC), and they were good on 45.7% of their shots (73rd Nationally, 2nd ACC).
When it came to three-pointers, the Seminoles hit 7.4 PG (159th Nationally, 6th ACC) and were successful 35.1 % of the time (83rd Nationally, 4th ACC). Free-throw percentage was strong at 75.0% (49th Nationally, 2nd ACC). On defense, FSU was fourth in the ACC and 70th nationally in points allowed (65.7 PPG). In field-goal defense, the 'Noles saw opponents succeed 40.6% of the time (56th Nationally, 5th ACC). Florida State's rebound margin was on the plus side at 2.6 (109th Nationally, 6th ACC).
Florida State Basketball Preview 2020 – 2021 – Players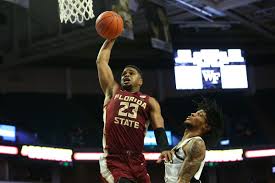 Both of FSU's starting two in the backcourt, Devin Vassell (12.7 PPG) and Trent Forrest (11.6 PPG), are gone. Also, forward Patrick Williams (9.2 PPG) has departed. Two seniors, RayQuan Evans and M.J. Walker, step up. Evans played 11 MPG last year. Expect those minutes to increase greatly. Also, redshirt junior Anthony Polite will be given the opportunity to contribute more. Junior college transfer Sardaar Calhoun, who's a premium shooter and fine defender, could be a major contributor.
The frontcourt sees three experienced players come back, Malik Osborne, Raiquan Gray, and Balsa Koprivica. Osborne and Gray will likely start, while Koprivica, who's 7-1 and plays center, will rotate in. Freshman forward Scottie Barnes, a premium recruit, could likely start. Senior center Tanor Ngom, who's 7-1, comes to the team as a transfer from Ryerson.
Frontcourt
The good news for the Seminoles is that they have a deep and skilled group in front. Osborne, who averaged 19.3 MPG, was good for 6.0 PPG and 4.9 RPG. He hit 46.1% of his field goals. When he popped out to the arc, Osborne connected 36.2% of the time. Also, at forward, Gray, who played 19.5 MPG and was a 39.2% shooter, averaged 6.0 PPG. Gray was also good for 3.8 RPG and 1.1 SPG.
Top freshman recruit Scottie Barnes, who's 6-9, athletic, and quick, is a dynamic slasher as well as a fine defender. Barnes, in front, and JUNCO transfer Calhoun in back, have the skills and athleticism to exploit coach Hamilton's defensive scheme focusing on quickness when switching off on assignments. In the paint, either Osborne or Gray will take the starting center role. Koprivica, who averaged just over 10 MPG last season, scoring 4.7 PPG and grabbing 2.4 RPG, will backup. He hit 69.9% of his shots.
Backcourt
At point, 6-4 Evans gets the start. Last season, he connected on 45.65 of his field goals and 41.2% of his threes. In limited action, Evans averaged 3.1 PPG, 1.4 APG, and 1.2 RPG. Like so many of Hamilton's 'Noles, he's an avid defender. Walker, who played 25.2 MPG, hit 37.1% of his shots and 36.1% of his three-point attempts. He averaged 10.6 PPG and averaged 80.3% from the free-throw line. Our Florida State basketball preview 2020 – 2021 finds that Calhoun brings sound basketball instincts and a premium ability to score. Those two parts of his game, along with the fact that he's a strong athlete who can play both ends of the court, means that he's likely to be tagged as a major contributor. Finally, Polite, who averaged just over 19.8 MPG, was good for 5.8 PPG, 2.9 RPG, and 1.1 SPG.
Seminoles – Make or Break for 2020-2021
Our Florida State basketball preview 2020 – 2021 finds that this team has a solid group of tough, athletic defenders that includes new guys, Barnes, and Calhoun, and veteran contributors, Gray, Polite, and Osborne. Although Barnes is a bit raw, he should get up-to-speed quickly, which means that this crew could be even more effective than last year's was on D. In 2019 – 2020, the 'Noles forced the highest rate of isolations in the country and were ninth nationally in defensive turnovers. As long as defenders can switch off on assignments when on the run, this team's defense will be effective and efficient. Also, this team was magnificent when it came to transition point scoring per possession. They ranked in the 76th percentile. For the Seminoles, defense equals offense.
Florida State Basketball Preview 2020 – 2021- Final Word
Our Florida State basketball preview 2020 – 2021 likes this team a lot. Still, we doubt they'll perform to the level that they did last season. The frontcourt is strong, and the backcourt is talented. However, a lot is expected of this team's guards. Plus, the competition in the ACC can be unrelenting. Standing in FSU's way are the Virginia Cavaliers, UNC Tar Heels, and Duke Blue Devils. All of whom are major contenders for the top spot in the conference. Fourth place seems likely for FSU, but one or two extra wins in the conference could result in even a first-place finish for the Seminoles.
Florida State Seminoles – 2020-2021 NCAA Projection
ACC Finish – Fourth
NCAA Tournament Result – Second Round