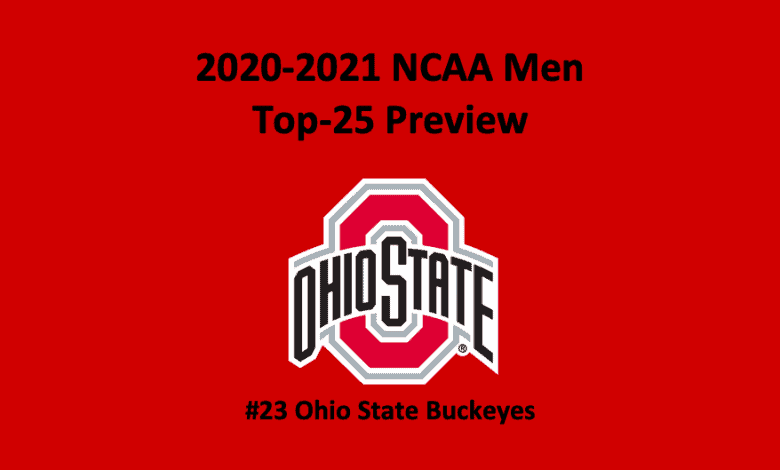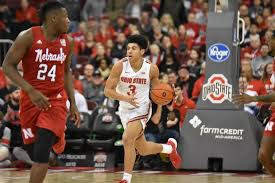 Our Ohio State basketball preview 2020 – 2021 observes that the Buckeyes ran off nine straight wins at the start of last season before losing their first game. Also, they won 11 of their initial 12 contests. But after that, coach Chris Holtmann's team lost four straight and six of their next seven games. Over the course of their final dozen games of 2019 -2020, the Buckeyes won nine and lost three. In the final game of the season, the Michigan State Spartans beat OSU easily 80-69. With a Big Ten record of 11-9, Ohio State finished in a four-way tie for fifth place with the Penn State Nittany Lions, Iowa Hawkeyes, and Rutgers Scarlet Knights. The Buckeyes' overall record came in at 21-10.
Stats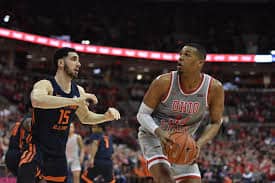 OSU was accurate on their three-point attempts while they also performed well on the boards and stepped up with a stingy defense. That D gave the Buckeyes a PF/PA differential of +9.2. The team held opponents to 62.9 PPG (24th Nationally, 4th Big Ten), while they scored 72.1 (142nd Nationally, 6th Big Ten). Plus, opponents completed merely 39.7% of their shots (24th Nationally, 3rd Big Ten), while the Buckeyes completed 44.6% of their field-goal attempts (131st Nationally, 5th Big Ten).
OSU was also sound from the arc and beyond, nailing 8.4 threes a game (55th Nationally, 2nd Big Ten) and converting 37.3% of their three-point attempts (22nd Nationally, 1st Big Ten). Two other impressive Ohio State stats involve free-throw percentage, which was 75.2 (42nd Nationally, 2nd Big Ten), and rebound margin, which came in at 5.4 (36th Nationally, 5th Big Ten). Turnovers were problematic, as OSU offered 12.7 PG (134th Nationally, 14th Big Ten). Assists per game averaged 13.3 (161st Nationally, 9th Big Ten).
Ohio State Basketball Preview 2020 – 2021 – Players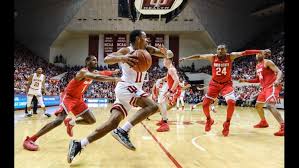 The Buckeyes see center Kaleb Wesson (14.0 PPG, 9.0 RPG, 1.0 BPG), forward Andre Wesson (9.2 PPG, 3.9 RPG), and guards D.J. Carton (10.4 PPG, 3.0 APG) and Luther Muhammad (7.0 PPG) depart. The frontcourt will now feature senior forward Kyle Young and sophomore forward E.J. Liddell. They will look for help in the paint from two transfer forwards, Justice Sueing, a junior formerly of Cal State, and Seth Towns, a senior from Harvard. Forward Justin Ahrens is an accurate shooter inside and from downtown. Last season, he converted 40.4% of his three-pointers.
Senior guard CJ Walker will play point while junior Duane Washington Jr. takes the shooting guard position. Former Utah State point man Abel Porter backs up Walker, while junior Musa Jallow, who did not play last season, subs for Washington.
Frontcourt
Despite losing some quality players, the OSU forwards are overall sound and deep. Young, who last season averaged 22.9 MPG, completed 58.5% of his shot attempts. With 5.8 RPG and 7.5 PPG, he's a fine player in the paint. Driven, aggressive, and physical, Young can mix it up with success around the rim. Also, he's the heart and soul of this team, which means when he's healthy so too is OSU. As a sophomore, Liddle steps into a starting role. He's an accurate shooter who can also play defense. Last season, while averaging 16.6 MPG, he connected on 46.4% of his shots. Liddle averaged 6.7 PPG and 3.8 RPG while blocking 0.9 shots per game. In 2018 – 2019 with Cal State, Sueing averaged 14.3 PPG, 6.0 RPG, 2.0 APG, and 1.7 SPG. He's a much-needed addition to this frontcourt. In 2017 – 2018 with Harvard, redshirt senior Towns was good for 16.0 PPG and 5.7 RPG.
Backcourt
Our Ohio State basketball preview 2020 – 2021 finds that the backcourt is worrisome. This is a thin group. Consequently, with minimum backups, and the loss of two productive players from last season, there's concern that they will faulter. Averaging 29.0 MPG, Walker dished off 3.5 APG and scored 8.7 PPG. The point guard posted 1.3 SPG and 3.1 RPG. In 2019 – 2020, Washington averaged 11.5 PPG. That made the shooting guard second in scoring and the leading returning scorer on the team. With Utah State, Porter averaged 5.6 PPG and 3.2 APG. He's a sound point man. Jallow, who took a medical redshirt last season, is a tenacious defensive specialist.
Buckeyes – Make or Break for 2020-2021
Our Ohio State basketball preview 2020 – 2021 notes that this team delivered on defense last season. The Buckeyes stopped opponents dead in their tracks when they attempted to score on fast-paced transitions. Under Holtmann, this is a team that excelled in ensuring teams attempting to transition from defense to offense did not succeed. Last season, opponents finished just 12.4% of their possessions when in transition. Their rebound margin was also solid.
Another key for OSU will be their ability to create more offense. It's true that their PF/PA differential was on the plus side by almost 10 points. However, when this team got behind, especially when opposing teams were knocking down threes at a wholesale clip, it was tough for them to come back. Finally, this basketball team had too many turnovers last year. In order to move up the Big Ten food chain, they must correct that issue.
Ohio State Basketball Preview 2020- 2021- Final Word
In our Ohio State basketball preview 2020 – 2021, the last three teams in the top-25 are all from the Big Ten. With Ohio State at #23, they are followed by the #24 Rutgers Scarlet Knights and the #25 Michigan Wolverines. We expect that of those three top-25 college basketball teams that at least one will drop out of the poll. Will that be OSU? It will be if they cannot guard the perimeter and up their point tally. Plus, to be successful, this Buckeye team must be at least as tenacious as they were in 2019 – 2020 on D. One other proviso, the Big Ten is packed with quality at the top, making the battle to move up in the standings and to hold onto a top-25 designation especially difficult.
Ohio State Buckeyes – 2020-2021 NCAA Projection
Big Ten Finish – Seventh
NCAA Tournament Result – One and Done