NCAA Previews
2018-19 Michigan Wolverines Basketball Analysis
The Wolverines Are Optimistic for Good Reason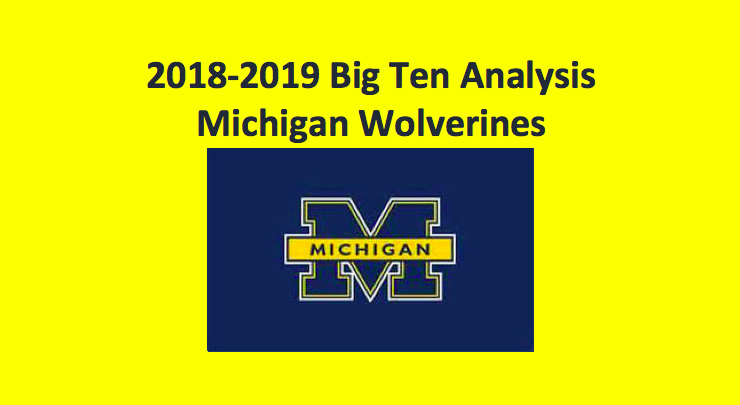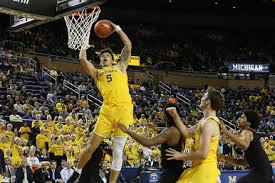 After finishing fourth in the Big East last season, the Michigan Wolverines (33-8 Overall, 13-5 Big East) went all the way to the Finals of the NCAA Tournament. They lost to Villanova 79-62 to earn the title of runner-up. This is a team that from 2013 through 2018 has been to the title game twice and made both the Elite Eight and Sweet 16 once. In fact, in that run, there was just one year, 2015, that they did not make any postseason appearance. Despite losing some key players to the NBA, head coach John Beilein is very optimistic about this team. He's got a young team for sure, but they are also very talented. Our 2018-19 Michigan Wolverines basketball preview sees this team, which had the top defense in the conference last year, as once again being highly competitive in the Big Ten as well as the nation.
Frontcourt
Center Jon Teske (3.4 PPG, 3.3 RPG, 54.1 FG%), who stands at 7'1", will be charged with taking the post. Along with being a sure-shot, Teske is tough on defense. Sophomore forward Isaiah Livers (3.4 PPG, 2.3 RPG, 47.4 FG%) offers versatility. As a freshman, he started 22 games. Now he'll need to step up and take command of the court. He's a 36% three-point shooter. Two skilled freshmen, Ignas Brazdeikis and Brandon Johns, look to get plenty of playing time. Brazdeikis is a natural scorer who can play small or power forward. Johns is also versatile enough to play either spot.
Backcourt
Junior guard Charles Matthews (13.0 PPG, 5.5 RPG, 49.5 FG%) returns as one of the top defensive players in the conference. He needs to work on his three-point shot, foul shooting, and ball handling. This could be a watershed year for him. Sophomore Jordan Poole (6.0 PPG, 1.4 RPG, 42.9 FG%) steps into the starter spot after averaging 12.2 MPG. Poole can hit threes in bunches, but more consistency in this area would be helpful. Freshman Adrien Nunez comes to the team with a solid shot that should earn him playing time.
2018-19 Michigan Wolverines Basketball Preview – Final Word
This season, the Wolverines will be without Moritz Wagner, Duncan Robinson, and Muhammad-Ali Abdur-Rahkman, and all of the experience, skill, and talent they brought with them. But this team does have a fine group of recruits, some top-notch returning players with experience, and a defensive mindset that wins games. Our 2018-19 Michigan Wolverines basketball preview projects them to finish second in the conference and to once again earn a NCAA Tournament berth.
Big Ten News and Updates