NCAA Previews
2018-20019 Florida Gators Basketball Analysis
Can Florida Make It Three NCAA Berths Straight?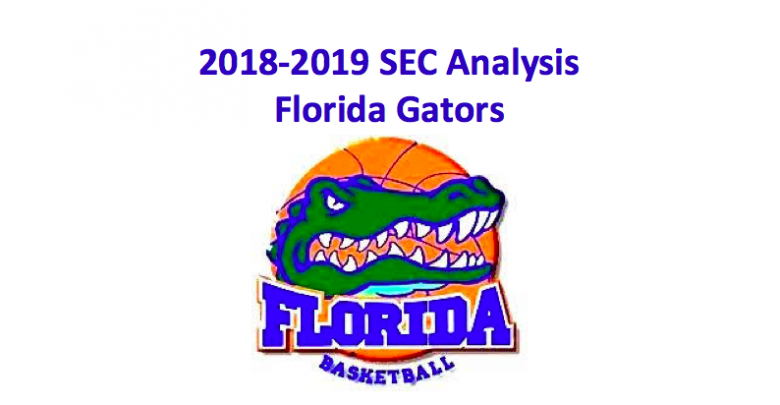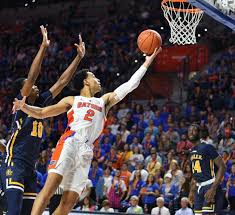 At the start of last season, the Florida Gators (21-13 Overall, 11-7 SEC) looked strong. But then injuries to the frontcourt, defensive mishaps, and an over-reliance on three-point shots saw this team's fortunes take a downward turn. But Mike Wallace's team did make it to the Big Dance. But unlike in 2017, when they got to the Elite Eight, the Gators found themselves eliminated in round two. The Texas Longhorns took care of them 69-66. Our 2018-19 Florida Gators basketball preview notes that backcourt losses could affect this team, as head coach Mike White tries to stabilize his team so they play more consistently this season. Here's how we see this season developing for this Gator team in what has become a very tough conference.
Frontcourt
Senior center Kevarrius Hayes (4.8 PPG, 5.0 RPG, 56.9 FG%) will need to be more productive. He lacks polish offensively, but does have good defensive instincts and a high motor. Hayes needs to improve greatly this season. Junior Keith Stone (8.8 PPG, 4.3 RPG, 43.8 FG%) hit 42.4% of his threes, but he was hesitant to play inside and get physical. Chase Johnson (4.3 PPG, 2.0 RPG, 50.0 FG%) was having a fine season but a concussion knocked him out of the game. When he comes back, he'll need to be monitored closely. Freshman Isaiah Stokes was a medical red shirt last year due to a knee issue. He'll play this season. Stokes is athletic and skilled.
Backcourt
Replacing Chris Chiozza (11.1 PPG, 4.3 RPG, 6.1 APG) and Egor Koulechov (13.8 PPG, 6.4 APG) won't be easy. Three players will vie to replace the instinctual and skilled Chiozza. Senior KeVaughn Allen (11.0 PPG, 2.4 APG, 36.1 FG%) will have a shot at the spot, as will sophomore Mike Okauru (3.8 PPG, 1.0 RPG, 46.5 FG%). As a junior, Allen had on off-season; his shooting was inconsistent. Five-star recruit Andrew Nembhard is the point guard of the future. He's a skilled passer and playmaker. Freshman Noah Locke is thought to be the best shooter of the 2018 class.
2018-19 Florida Gators Basketball Preview – Final Word
Our 2018-19 Florida Gators basketball preview sees this team as still being competitive. Sixth in the SEC looks promising, as does a third-straight trip to the NCAA Tournament. But we don't think this is an Elite Eight or even a Sweet 16 team. However, if they can replace backcourt losses and play with consistency, then the Florida Gators will have a shot at becoming a top-25 team once again. Many teams in the SEC are much more competitive than they were even five years ago, making it a lot tougher on some of the perennial top teams like the Gators.
SEC News and Updates