NCAA Previews
2018-2019 Ohio State Buckeyes Basketball Analysis
OSU Welcomes Six New Players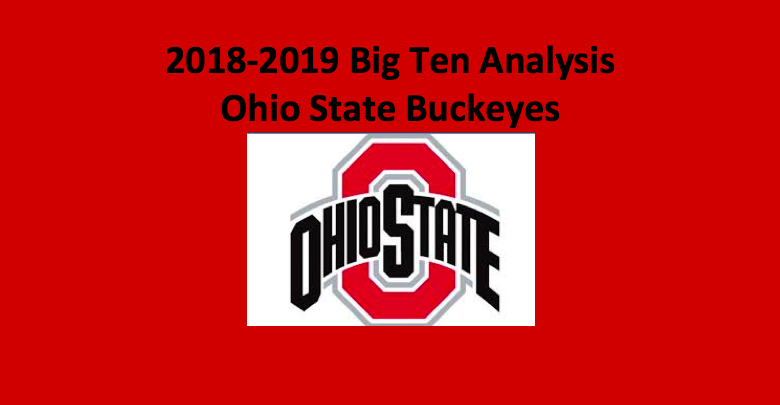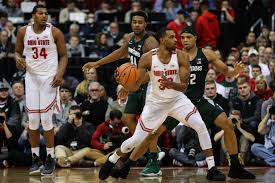 The 2017 Big East Coach of the Year Chris Holtmann took over the Ohio State Buckeyes (25-9 Overall, 15-3 Big Ten), leading OSU to a surprise third-place finish in the Big Ten and a NCAA Tournament berth. That performance earned Holtmann 2018 Big Ten Coach of the Year kudos. But our 2018-19 Ohio State Buckeyes basketball preview acknowledges that this team may have a tough time repeating last season's success. After all, they have lost three of their best players, including Big Ten Player of the Year Keita Bates-Diop. Here's how we envision the Ohio State Buckeyes performing. They do have some premium players but do they have enough depth to really compete nationally?
Frontcourt
Sophomore forward Kaleb Wesson (10.2 PPG, 4.2 RPG, 56.2 FG%) had an impressive freshman season. He could become a major factor this year as long as he can deal with his tendency to foul. Look for junior Micah Potter (4.1 PPG, 2.4 RPG, 48.9 FG%), sophomore Kyle Young (1.8 PPG, 1.6 RPG, 44.2 FG%), and freshmen Jaedon LeDee to contribute. LeDee, who is 6'9" and 240 pounds, is athletic and imposing. He offers impressive power in the post.
Backcourt
Senior C.J. Jackson (12.6 PPG, 3.9 APG, 41.6 FG%), who transferred from Eastern Florida State, proved his mettle last season. He's the cornerstone of this backcourt. This season another transfer, Keyshawn Woods, who hit 47.4% of his field goals and 42.5% of his threes for Wake Forest last season, will be asked to provide points for the Boilermakers. There are some talented freshmen who will see limited minutes as they develop.
2018-19 Ohio State Buckeyes Basketball Preview – Final Word
Last season, after a two-year hiatus, the Buckeyes made it back to the Big Dance. They survived the first round, but were then eliminated in round two by Gonzaga 90-84. Our 2018-19 Ohio State Buckeyes basketball preview notes that there are six new players on this team. That means there will be a lot of adjusting going on throughout the first part of the season. We do expect this OSU basketball team to do well, but we do not think they will be as effective and successful as they were last season. They should finish somewhere in the middle of the conference and receive a NIT invite.
Big Ten News and Updates