NCAA Previews
2018-2019 South Carolina Gamecocks Basketball Analysis
This Young Team Will Have a Tough Go of It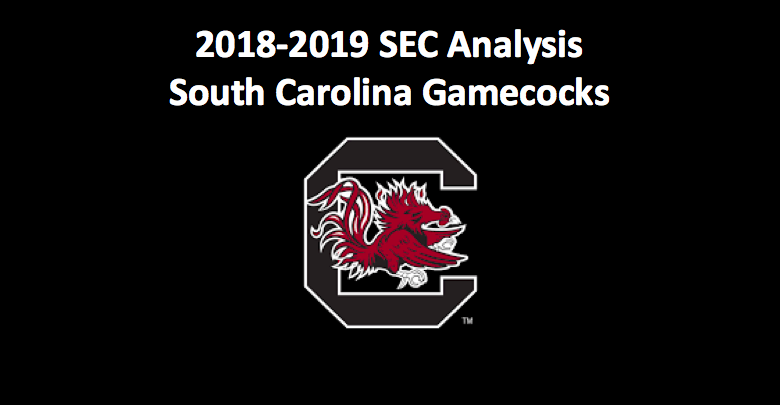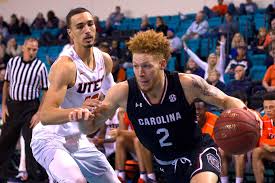 This is head coach Fran Martin's seventh season as the South Carolina Gamecocks (17-16 Overall, 7-11 SEC) head coach. Before Martin came on board, the Gamecocks had not been to the Big Dance since 2004. In 2017, the team which had been to the NIT in 2016, not only got into March Madness, but they got to the Final Four. In that game, Georgia Tech beat them 83-66. Last season, South Carolina did not qualify for either tournament. Our 2018-19 South Carolina Gamecocks basketball preview envisions this team as finishing in the lower quarter of the SEC. A postseason appearance is unlikely and that means Martin's job may be in jeopardy.
Frontcourt
Senior forward Chris Silva (14.3 PPG, 8.0 RPG, 46.7 FG%) is one of the best frontcourt players in the SEC. Silva can command the post, and, at the same time, can hit from downtown converting 41.7% of his threes. He's also an accomplished shot blocker. Junior Maik Kotsar (8.0 PPG, 4.8 RPG, 42.6 FG%) made solid progress last season. But he needs to increase his field goal and three-point (22.2 3PT%) conversion numbers. Sophomore Felipe Haase had a solid freshman season last year, averaging 19.6 MPG, 5.8 PPG, and 3.9 RPG. But, like Kotsar, he has to improve on his 38.2 FG% and 26.6 3PT% conversions. Sophomore Jason Cudd, a seven-foot, one-inch center, played just 6.8 MPG in his freshman season. Might he step up in 2018-19? Freshman A.J. Lawson comes to this team as their most promising prospect.
Backcourt
Two players from last season, Frank Booker and Wesley Myers, are gone. Together, they averaged 20.5 PPG and 6.0 RPG. Former junior college transfer Hassani Gravett (7.4 PPG, 3.6 RPG, 3.6 APG) is back. In his initial season with the Gamecocks, he struggled as a shooter and ball handler. He needs to step up in 2018-19. Grad transfer Tra Campbell, formerly with Georgetown, should contribute, while freshman T.J. Moss will also get court-time. They will play point and Gravett will be the primary shooting guard.
2018-19 South Carolina Gamecocks Basketball Preview – Final Word
This is a team that lacks talent and depth. Plus, they are in a very tough conference. Our 2018-19 South Carolina Gamecocks basketball preview sees this basketball team as playing hard day-in and day-out. But we don't think their efforts will lead to victory. For a second straight season and for the past 14-of-15 seasons this team will not be in the NCAA Tournament.
SEC News and Updates