NCAA Previews
2018-2019 Nebraska Cornhuskers Basketball Preview Analysis
Cornhuskers Will be Competitive This Season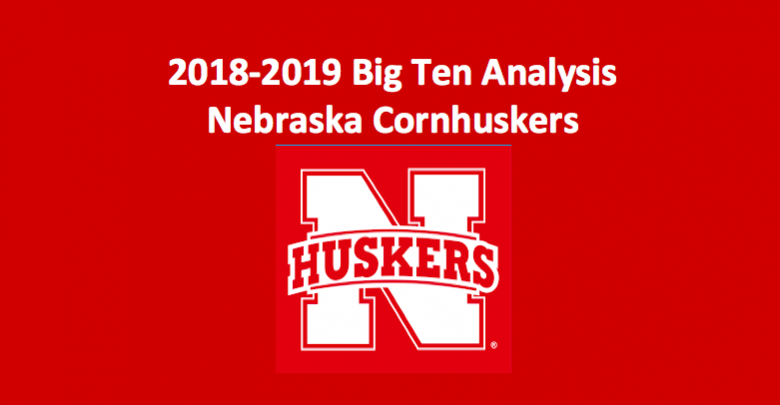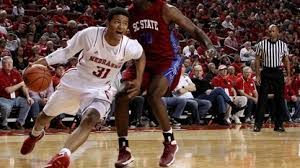 The Nebraska Cornhuskers (22-11 Overall, 13-5 Big Ten) have not been to the NCAA Tournament since 2014. That year, they were eliminated in round one. After that appearance, they did not earn a tournament berth until 2018 when they went to the NIT. In the 2018 NIT, they lost to Mississippi State in the first round 66-59. Last season, their scoring offense and defense were both rated 10th in the Big Ten. This year, as Nebraska sees their top four scorers return, they will take the court experienced and skilled. Our 2018-19 Nebraska Cornhuskers basketball preview sees this team as finishing in the top third of the conference and being a threat on the national stage.
Frontcourt
At the forward spot, junior Isaiah Roby (8.7 PPG, 6.3 RPG, 56.5 FG%) is quickly turning into a top-player. Along with being a stellar inside force, he a 40.5% three-point shooter. At 6'8"and 226 pounds, Roby is athletic, long, and smart. He's also solid on D, having blocked 63 shots last year. It's not all good news for the Cornhuskers. Forward Jordy Tshimanga sought his scholarship release after last season and has left the team. Although he averaged only 13.6 MPG, he was third on the team in rebounds. Senior forward Tanner Borchardt (0.9 PPG, 1.8 RPG, 46.2 FG%), who averaged 5.9 MPG last year, is bound to see more playing time.
Backcourt
The guard spots are solid, as both seniors Isaac Copeland (12.9 PPG, 6.1 RPG, 47.2 FG%) and James Palmer (17.2 PPG, 3.0 APG, 44.4 FG%) return. Copeland is a skilled shooter who hit 36.9% of his threes. Palmer, a first-team All-Big Ten player, attacks the rim with verve, although his downtown shooting skills are lacking. Senior Glynn Watson (10.5 PPG, 3.2 APG, 34.7 FG%) is sure-handed at the point. He led the Huskers in assists and steals.
2018-19 Nebraska Cornhuskers Basketball Preview – Final Word
How deep can coach Tim Miles take his Cornhuskers? Our 2018-19 Nebraska Cornhuskers basketball preview notes that, for a few reasons, there are high expectations for this team. First, they return 79% of their scoring, 73% of their rebounding, and 75% of their assists. Additionally, they won 22 games last season, including 13 in what was and still is a tough conference. Plus, they see three double-digit scores come back. This is a solid group of guys that play like a team. They should not falter.
Big Ten News and Updates