NCAA Previews
2018-2019 Baylor Bears Basketball Analysis
Where Will These Bears be at the End of the Season?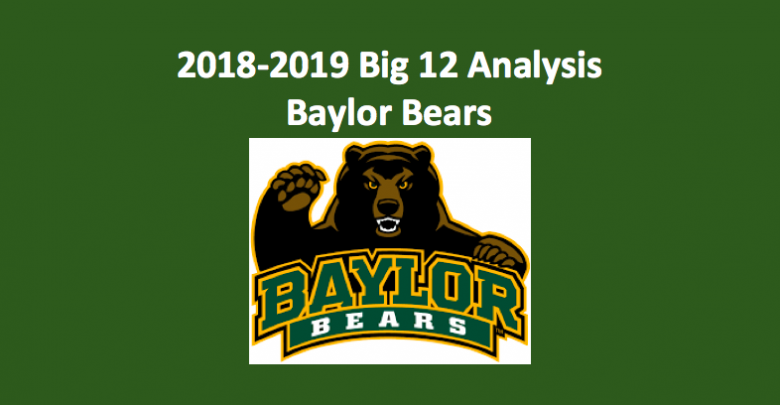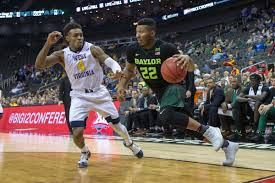 In each of the last 11 seasons, the Baylor Bears (19-15 Overall, 8-10 Big 12) have found themselves at some point ranked in the top-25. Prior to 2007-2008, they were ranked nationally just twice. The Bears are a team that has managed to find a type of consistency that allows them to often take a trip to the Big Dance, or at the very least, to the NIT. Last season, it was the NIT where they lost in the second round to Mississippi State 78-77. Our 2018-19 Baylor Bears basketball preview notes that this club could be bound for the NCAA Tournament. If they don't go to the Big Dance, then the Bears should definitely get a NIT bid. This is what the Bears look like this season.
Frontcourt
Over many seasons, the Baylor frontcourt has been the strength of this team, as oversized players have dominated the paint. But the Bears see only one important player from last season return, sophomore forward Tristan Clark (6.8 PPG, 4.5 RPG, 60.8 FG%). Clark averaged 19.9 MPG and developed his game throughout his freshman season. Another sophomore, Mark Vital (6.7 PPG, 5.6 RPG, 48.1 FG%), will be expected to bring his game up a few notches this season. Vital, who is one of those players who never gives up, proved to be an aggressive rebounder. Two freshmen, Matthew Mayer and Flo Thamba, will be asked to contribute in a significant manner.
Backcourt
This team is deep when it comes to guards. Seniors King McClure (8.1 PPG, 2.5 RPG, 39.2 FG%) and Jake Lindsey (4.5 PPG, 3.4 APG, 45.6 FG%) come into this season with hard-earned experience. Both are team leaders and premium role players, but neither are standout stars. That appellation will go to either Yale senior transfer Makai Mason or sophomore Mississippi State transfer Mario Kegler. Mason proved to be a go-to scorer at Yale. Over the past two years, he sat out all but one game with a foot injury. Mason appears ready to go. Kegler, a third-year sophomore, averaged 9.7 PPG in his one season at MS. Athletic and aggressive, he can hit from outside and penetrate inside and score.
2018-19 Baylor Bears Basketball Preview – Final Word
Although this club sees just four players return, they have managed to recruit some solid transfers. Plus, the freshman class looks sound. Our 2018-19 Baylor Bears basketball preview notes that coach Scott Drew will have to get these guys on the same page so that they play like a team and reach their potential. If they do reach their full potential, then these Bears will have a chance to make it to the NCAA Tournament.
Big 12 News and Updates