NCAA Previews
2018-19 Iowa Hawkeyes Basketball Analysis
Will the Hawkeyes Bounce Back This Year?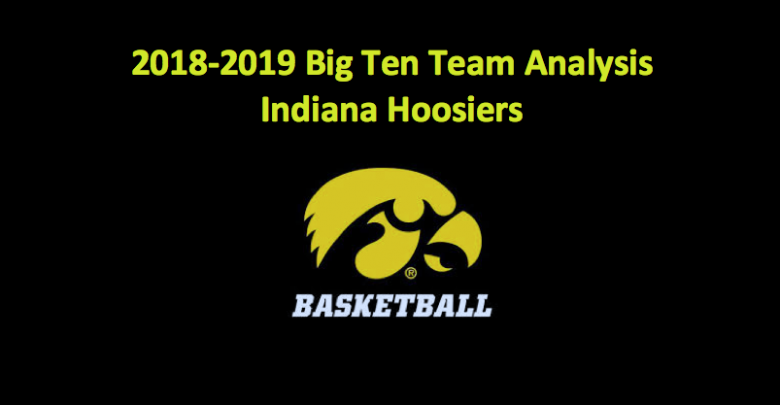 In what seemed to be an odd anomaly, the Iowa Hawkeyes (14-19 Overall, 4-14 Big Ten) missed both the NCAA and NIT last season. From 2014-16, they were at the Big Dance and in 2017, they went to the NIT. But last season, despite featuring four returning starters, this team faltered. Despite finishing third in the conference in scoring offense, they were last in scoring defense. Our 2018-19 Iowa Hawkeyes basketball preview sees this team as having a solid core and decent depth off the bench. They should perform well, but will they? That will depend on a few very important factors. A major question mark is still the Hawkeye defense. Can they put last season behind them?
Frontcourt
Forward Tyler Cook (15.3 PPG, 6.8 RPG, 56.6 FG%), who tested the NBA waters this year, has returned for his junior season. He's an able low-post scorer. Freshman swing Luka Garza (12.1 PPG, 6.4 RPG, 55.7 FG%) struggled at the start if the season, but he improved over the course of the season. Also on-hand are Jack Nunge (5.7 PPG, 2.8 RPG, 44.3 FG%), Cordell Pemsl (5.7 PPG, 4.5 RPG, 56.5 FG%), and Nicholas Baer (5.3 PPG, 5.0 RPG, 40.2 FG%). This is a deep group of forwards.
Backcourt
Guard Jordan Bohannon (13.5 PPG, 5.4 APG, 42.3 FG%) can score from virtually anywhere. Bohannon hits threes at the rate of 43.0%. He's also a fine playmaker, but like so many Hawkeyes, he struggles on D. Connor McCaffery (2.0 PPG, 1.8 APG, 66.7 FG%) should expand his playing time this season. Last year, he averaged just over 13 MPG. Junior Isaiah Moss (11.1 PPG, 2.2 RPG, 42 FG%) will be the starting shooting guard. Last year, he was good on threes 38.6% of the time. Top-60 recruit Joe Weiskamp will have the opportunity to play and contribute immediately.
2018-19 Iowa Hawkeyes Basketball Preview – Final Word
As it was last season, we expect this team to put a very productive offense on the court. But will their defense also be the same? If they perform in the manner in which they did last year, then this club will struggle to win games. Our 2018-19 Iowa Hawkeyes basketball preview looks for an uptick in results. We don't believe that the Hawkeyes will earn a NCAA berth, but the NIT is a distinct possibility. This is coach Fran McCaffery's eighth season at the helm. He's brought them a long way in that time. We imagine he will bring them back from where they were last season.
Big Ten News and Updates