NCAA Previews
#18 Miami Hurricanes Preview
Can Miami Dominate the ACC Coastal in 2017?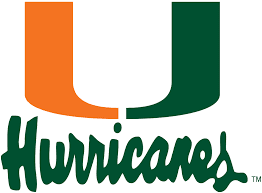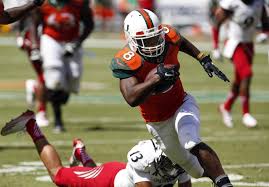 In 2016, the Miami Hurricanes (9-4) tied for second in the ACC Coastal Division and defeated West Virginia in the Russell Athletic Bowl 31-14. This year, the Hurricanes will be very competitive within their division despite the fact that second-year coach Mark Richt must deal with the early loss of star QB Brad Kaaya to the NFL. Still, Richt has three solid prospects from which to choose, and he has an overall solid team that sees a total of 15 starters return.
Offense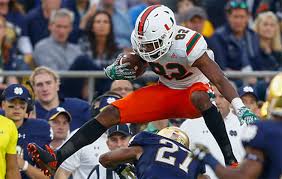 Despite the questions at quarterback, Miami has one of the best all-around offenses in the ACC. The team's O-line is seasoned and skilled. Junior RB Mark Walton, who gained over 1,100 yards and scored 14 touchdowns last season, offers instant offense. He made second team All-ACC last year.
The receiving corps sees three of its five top pass-catchers come back. The best is Ahmmon Richards. In his freshman season, Richards broke Michael Irvin's 31-year-old program record for receiving yards as he totaled 934. Richards averaged 19.1 YPC and scored three TDs. TE Christopher Herndon, who who averaged 11.9 YPC while grabbing 28 passes, enters his senior year the potential to have a breakout season. Walton is also a viable dual-threat.
And to settle the question regarding quarterback, which was recently answered, the starter will be junior Mark Rosier. Last season, he tossed four passes and completed two for 32 yards. He had no touchdown passes and tossed no interceptions. Rosier earned the spot in camp and final decision was made in late August.
Defense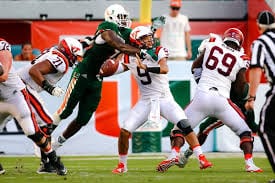 Last season, while the offense was scoring an average of 34.3 PPG, the defense was limiting opponents to 18.5 PPG (2nd ACC, 12th Nationally). It was a great comeback season for the players on D, and theyare expect to repeat their performance in 2017. The front seven all back, including senior DE Trent Harris who had three sacks, 6.5 TFL, two PBU, and four QBH. An extra tough combo was end Chad Thomas and Joe Jackson who together had 12.5 sacks and 22.5 tackles for a loss. MLB Shaquille Quarterman, who notched 84 tackles, 3.5 sacks, 6.5 TFL, and eight QBH, is a massive presence and an anchor for this group.
The secondary has had to be rebuilt from last season, as all four starters are gone. Dee Delaney, who was a FSC All-American at The Citadel, joins the team as a senior transfer and could be a major player at corner. Junior safety Jaquan Johnson, who showed promise last year, will get a shot at a starting slot. In addition, there are some good recruits and up-and-coming second-year players.
Special Teams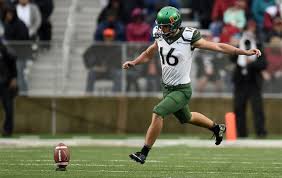 The special teams are in fine shape. You may recognize the last name of freshman punter Zach Feagles whose dad Jeff Feagles is in Miami's Sports Hall of Fame and punted in the NFL for 22 years. The younger Feagles comes to Miami after being highly sought-after by numerous teams. Senior placekicker Michael Bagley has a lot of experience, can hit from beyond 50 yards, and is dependable. On returns, Miami has numerous guys who can do the job well.
2017 Miami Hurricanes College Football Preview: Final Word
Our 2017 Miami Hurricanes college football preview sees this team as taking down the ACC Coastal despite tough competition from the Virginia Tech Hokies and Georgia Tech Yellow Jackets. As long as Rosier performs adequately at quarterback this team will score. Coach Richt (9-4 Miami, 154-55 Overall) certainly has the stuff it takes to keep this team moving upward.
Miami has a major showdown early in the season as they visit Florida State on Sep 18. FSU has won seven straight in this contest that could be a preview for the ACC championship matchup. From Oct 12 to Nov 11, the Hurricanes play three games that will define their season. The good news is three are at home. On Oct 12, Georgia Tech visits and on Nov 4 Virginia Tech is in town. Miami has to beat both to secure the division. Then on Nov 11 the Fighting Irish of Notre Dame, the best of the Independents, come to play.
Top Three Takeaways
Rosier has little experience but a big nod from the coach
Lots of weapons on both sides of the ball
A coach who's a proven winner
2017 Miami Hurricanes College Football Preview Projection: Record: 10-2 Overall/7-1 Big 12; Finish: 1st ACC Coastal